Drinks
Watermelon-Basil Cocktail
Serves

makes one cocktail

Cook

10 minutes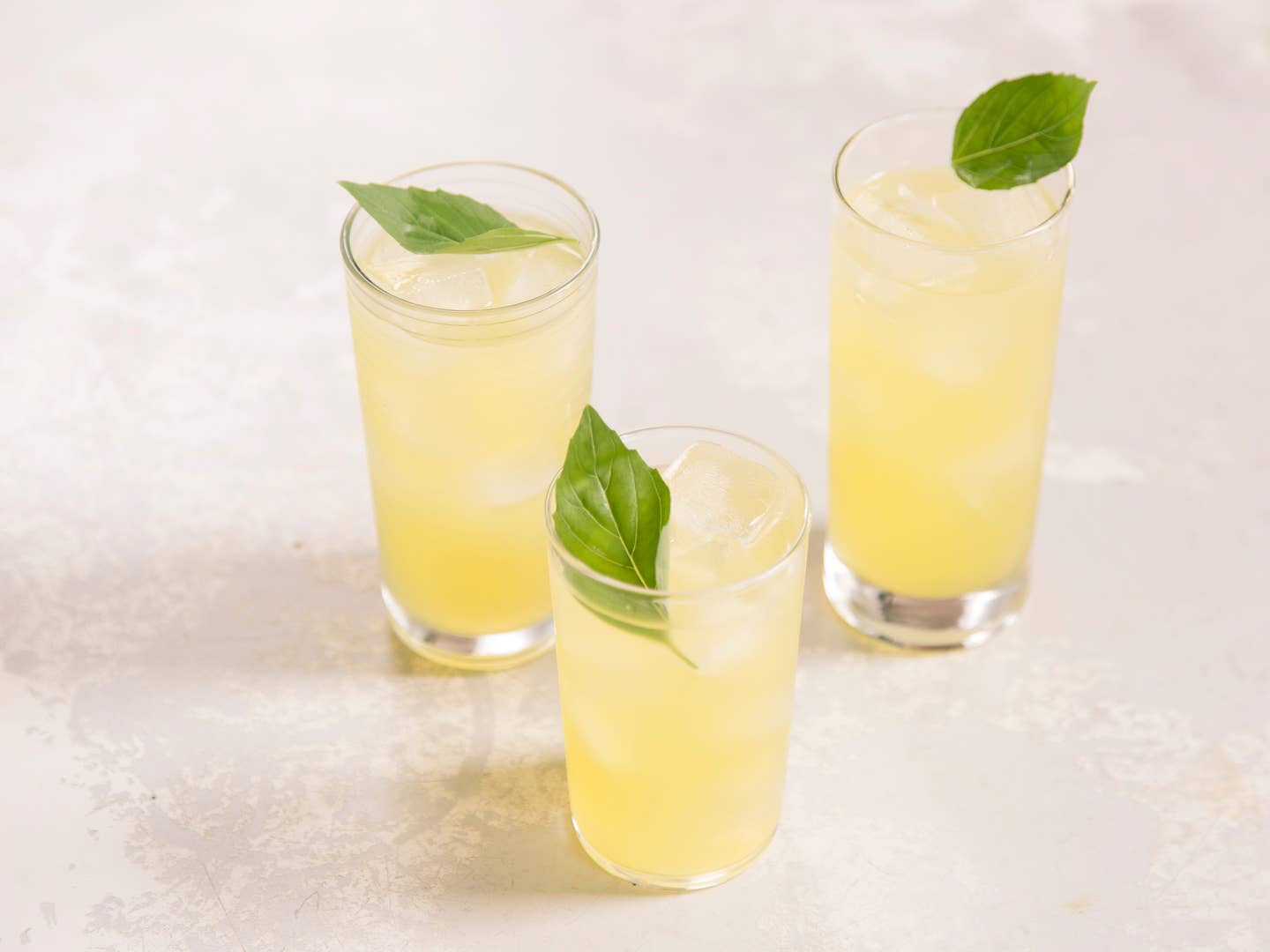 Exceedingly well-balanced, this juicy cocktail from John Karangis of Union Square Events gets its sweetness from yellow watermelon, herbal freshness from Chartreuse and basil, and an astringent kick from tequila. While red watermelon will work in a pinch, you won't get the clarity of color unless you spring for the yellow.
Ingredients
1⁄2 oz. fresh lime juice
1⁄2 oz. simple syrup
4 (1-inch) cubes yellow watermelon flesh
4 fresh basil leaves
2 oz. tequila
1⁄2 oz. yellow Chartreuse
Instructions
Step 1
In a cocktail shaker, combine the lime juice and zest with the syrup, watermelon, and 3 basil leaves. Using a muddler, crush the ingredients and then add the tequila, yellow chartreuse, and ice. Cover and shake vigorously for 15 seconds, and then strain into a collins glass filled with ice. Garnish the cocktail with the remaining basil leaf before serving.