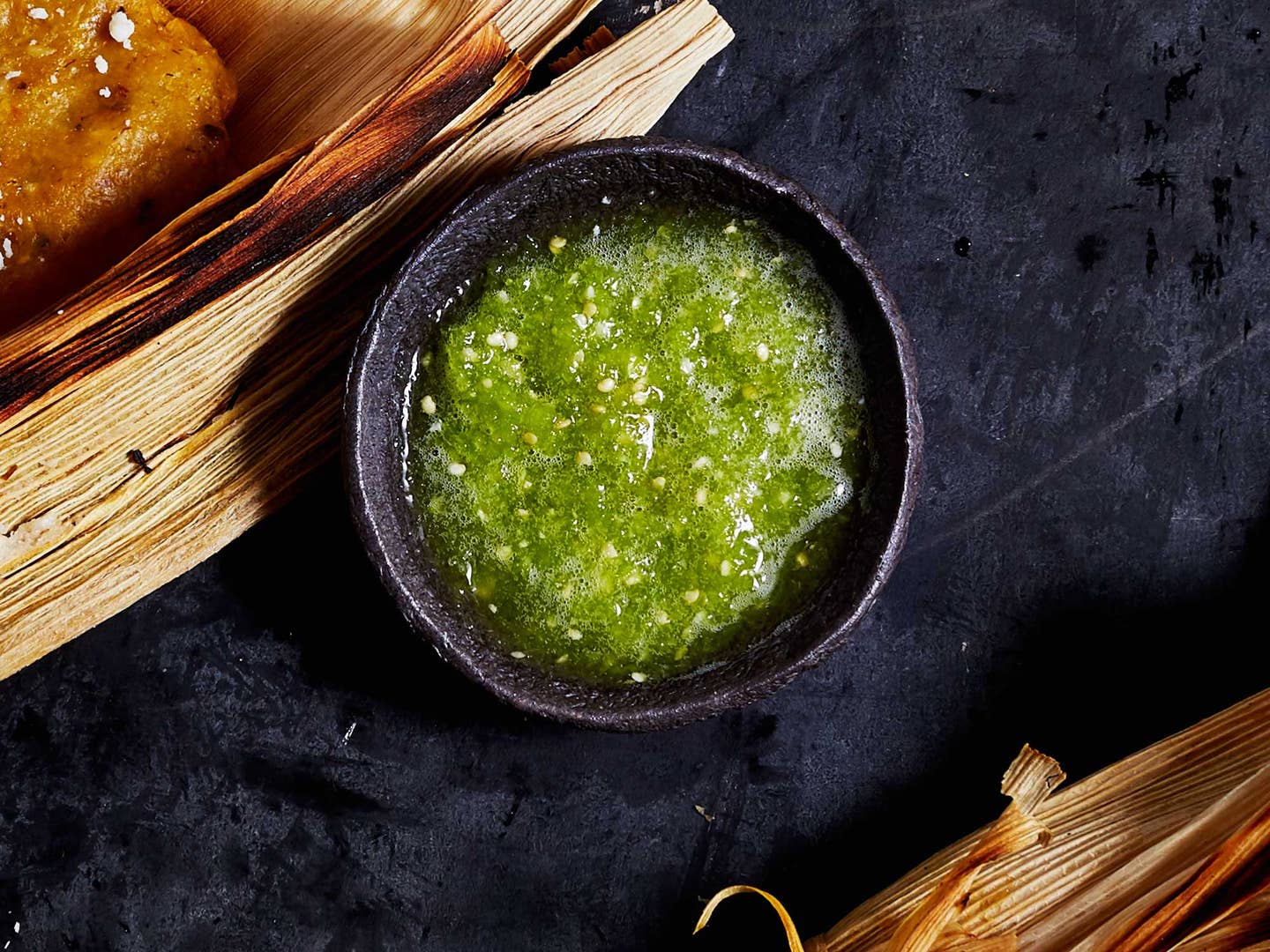 Recipes
11 Tomatillo Recipes
The tomatillo is a tart, citrusy cousin of the tomato
A cousin of the tomato, fresh tomatillos impart a citrusy tartness to stews, dips, bloody marys, and more. Cooking them deepens their flavor and softens their tough skin; broiled and puréed, they bring a tangy, fruity flavor to Mexican salsas and moles. We've rounded up some of our absolute favorite tomatillo recipes for you to try.
Tons of classic Mexican dishes feature tomatillos. Mole is a traditional staple across Mexico. In Zacatecas, they make a version with fresh tomatillos, cilantro, jalapeños, and garlic. In Pueblo you'll find pipián verde, a sauce made of tomatillos and pumpkin seeds that goes great on chicken. Enchiladas suizas is a more modern dish invented in Mexico city in 1950. It uses tomatillos to brighten up its creamy cheese sauce.
Tomatillos are also popular in the American southwest. New Mexicans are particularly proud of their chile verde, with its hunks of juicy pork shoulder and tart tomatillo-based sauce. The dish gets its oomph from green chiles, ideally the gorgeous ones grown around the town of Hatch, of which New Mexicans are likewise justly proud.
A classic bloody mary is made with tomatoes, but tomatillos are a good addition. Our tomatillo bloody mary has a beautiful green hue thanks to tomatillos, green tomatoes, cucumber, and cilantro. The Border Grill bloody mary follows a standard recipe, but is chilled with ice cubes made from puréed tomatillos, cucumber, and jalapeños.
Find all of these dishes and more in our collection of our best tomatillo recipes.