The Poached Egg Dish We Love Even More Than Shakshuka
Skip the tomato sauce for creamy Turkish yogurt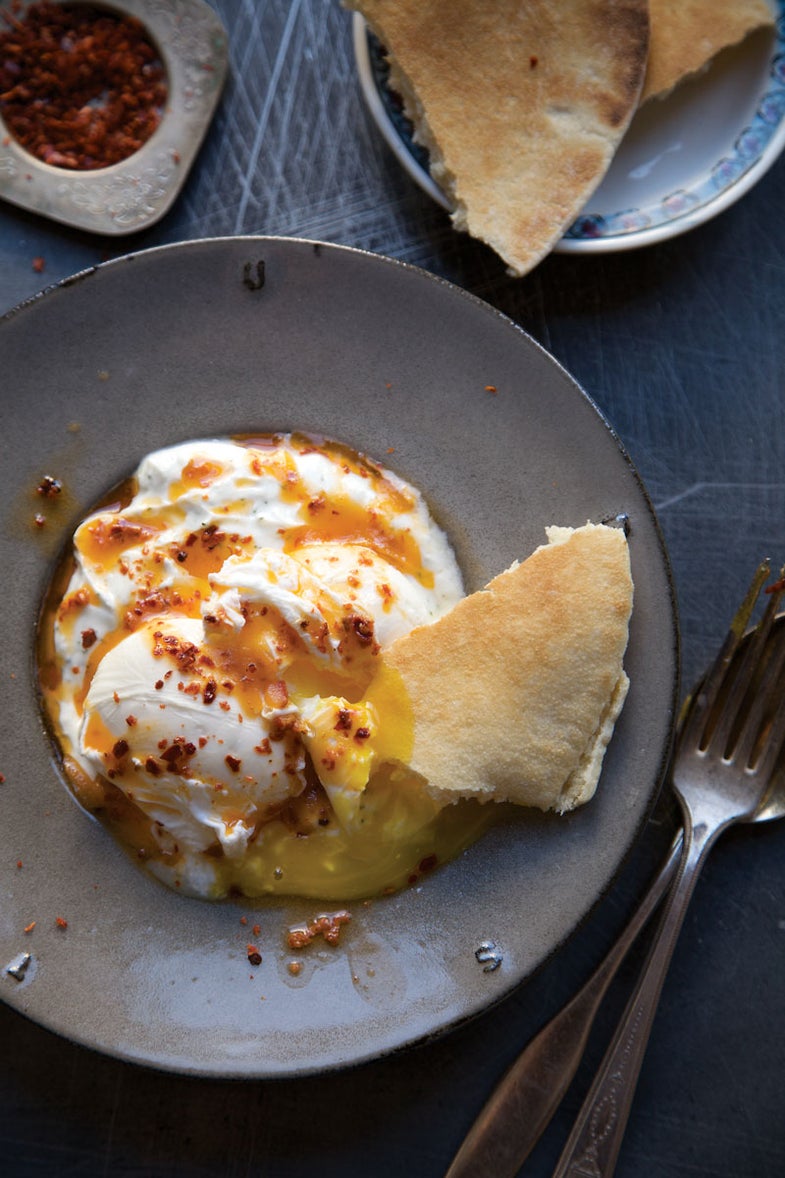 Poaching eggs can seem a bit intimidating, and sometimes it seems easier to just go with a fool-proof scramble (or any of the other endless ways to enjoy an egg). But one of the best ways to enjoy an egg is to poach it and cover it in yogurt and a spicy sauce. Here's a recipe that puts your poaching practice to good use, one we love even more than shakshuka.
To get the perfect poach, boil a 4-quart saucepan of salted water. Add some vinegar, then swirl the water to create a whirlpool. One at a time, crack the eggs into a bowl and slide them into the water. The whites should be firm and the yolks should be runny. After about three minutes, remove them from the water with a slotted spoon. For the yogurt sauce, mix it up with dill, garlic, salt, and pepper, and for the spicy sauce, heat butter over medium-high heat and add the Aleppo pepper and salt. Drizzle this on top of your poached egg masterpiece.
Once you master this technique, keep the eggs coming in a tomato-filled shakshuka or a classic eggs Benedict.