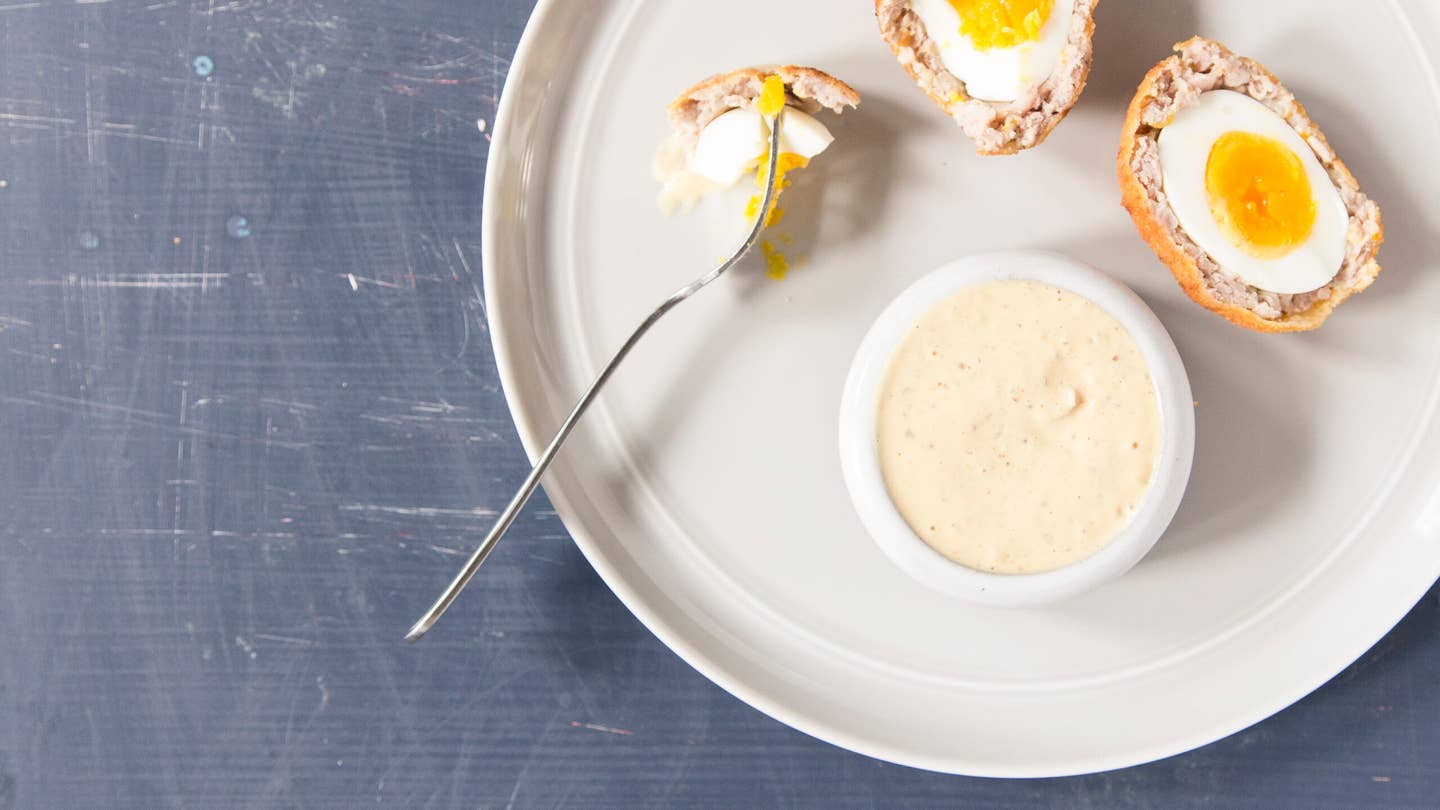 Techniques
Video: How to Make Boudin Scotch Eggs
Austin chef Harold Marmulstein's Louisiana-inspired take on the classic deep-fried snack
After chef Harold Marmulstein of Austin's Salty Sow restaurant walked us through how to make his spicy green chile grits, he treated the SAVEUR test kitchen to his Louisiana-inspired take on Scotch eggs.
Scotch eggs are hard boiled eggs encased in sausage and bread crumbs and then deep-fried; in Marmulstein's version of the classic, he uses Boudin sausage and serves the finished eggs with a spicy rémoulade sauce. The end result is a stunning—and surprisingly portable—snack that's much easier to make than you might suspect.
Marmulstein starts by soft boiling his eggs and immediately immersing them in ice water to stop the cooking process; the goal is yolks that are ever so slightly runny, rather than cooked all the way through. To make the boudin, he cooks pork shoulder with pork liver, celery, onions, poblano green chile peppers, and plenty of spices. Once cooked through, he then drains the meat, reserves the liquid, and grinds everything together in the food processor. Next, he combines the meat mixture with cooked rice, then gently encases each egg. The eggs are then tossed in flour and bread crumbs before getting fried until golden brown and crisp. To serve, he cuts them in half and tops them with the rémoulade and a sprinkle of salt.