Menu: A Spanish Tapas Party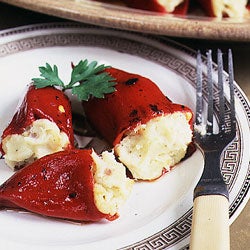 Although today tapas may no longer be called on to cover (tapar) your drink to protect from sherry-loving fruit flies, as they once did in 13th century Spain, these appetizer-sized bites are still the perfect snack or meal to accompany any drink.
See the Recipe
Luca Vignelli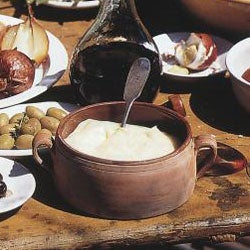 Aioli
This traditional aïoli, inspired by the cuisine of Haute Provence, perfectly illustrates that region's culinary philosophy: Simple preparations and local ingredients are the best way to celebrate the bounty of the land. See the recipe for Aïoli »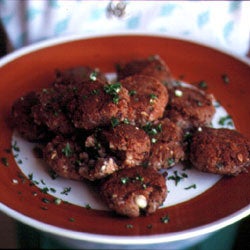 Rose Pistola's Calamari Cakes
We picked up this trick from the legendary "old stove," Rose Pistola, for whom the dish is named. She dubbed it "ordinary," but we beg to differ—a dish this delicious can only be described as extraordinary. See the recipe for Rose Pistola's Calamari Cakes »
See the Recipe
David Sawyer
See the Recipe
Christopher Hirsheimer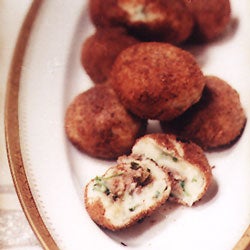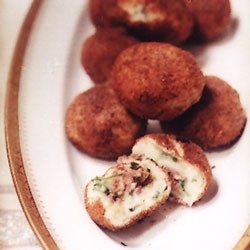 Meat-Stuffed Potato Croquettes
These croquettes can also be filled with chicken or tuna. See the recipe for Meat-Stuffed Potato Croquettes »
See the Recipe
André Baranowski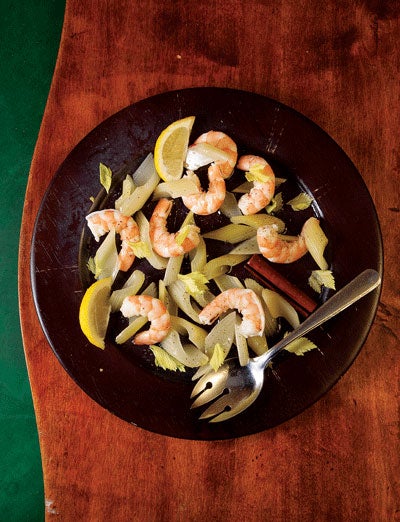 Tender, simmered celery is paired with shrimp and lightly pickled for a uniquely flavorful appetizer.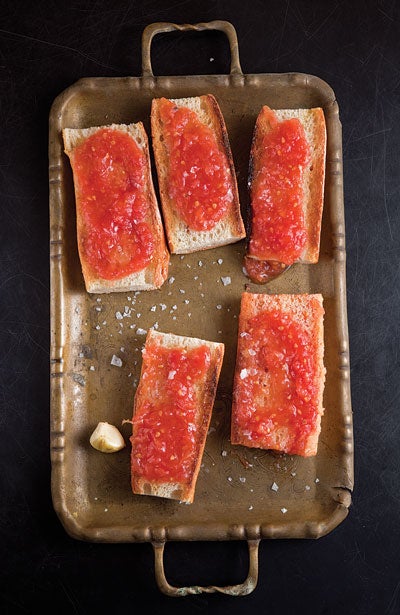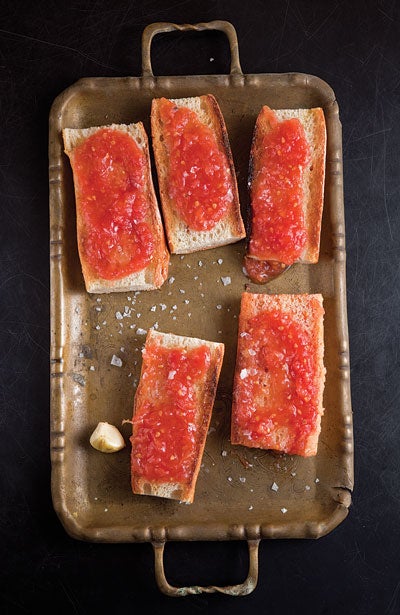 Spanish-Style Toast with Tomato (Pan Con Tomate)
All you need for this simple Spanish snack is good-quality olive oil, bread, garlic, a ripe tomato, and a sprinkle of sea salt.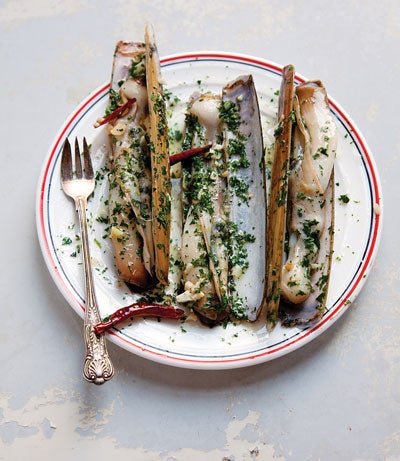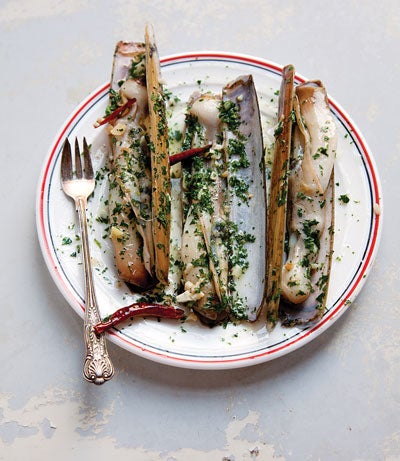 Razor Clams with Chiles and Garlic (Navajas al Ajillo)
Razor clams cook quick but look especially impressive, especially in this popular Spanish-style tapas preparation.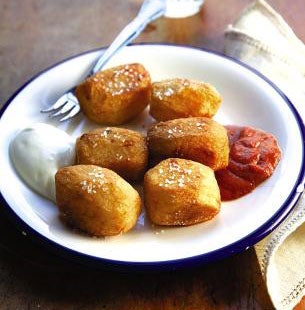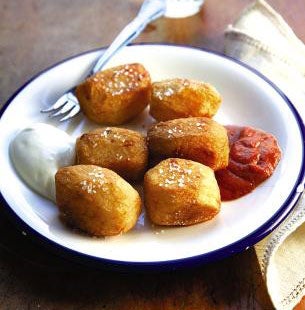 Patatas Bravas
The key to making Casa Montaña's signature fried potatoes is to poach and then fry them in olive oil. See the recipe for Patatas Bravas »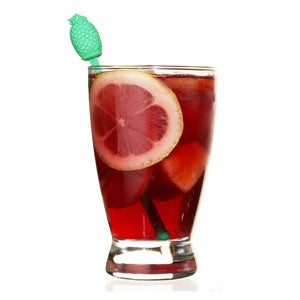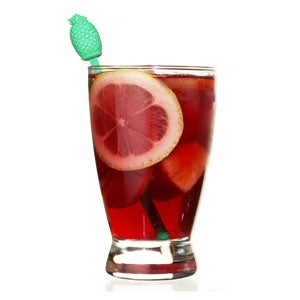 This sweet-tart wine punch was invented by members of the Junior League of Houston book club in the 1970s.