Our Favorite Chicken Thigh Recipes from Around the World
Chicken thighs are juicier and more flavorful than breasts—and can be cooked every which way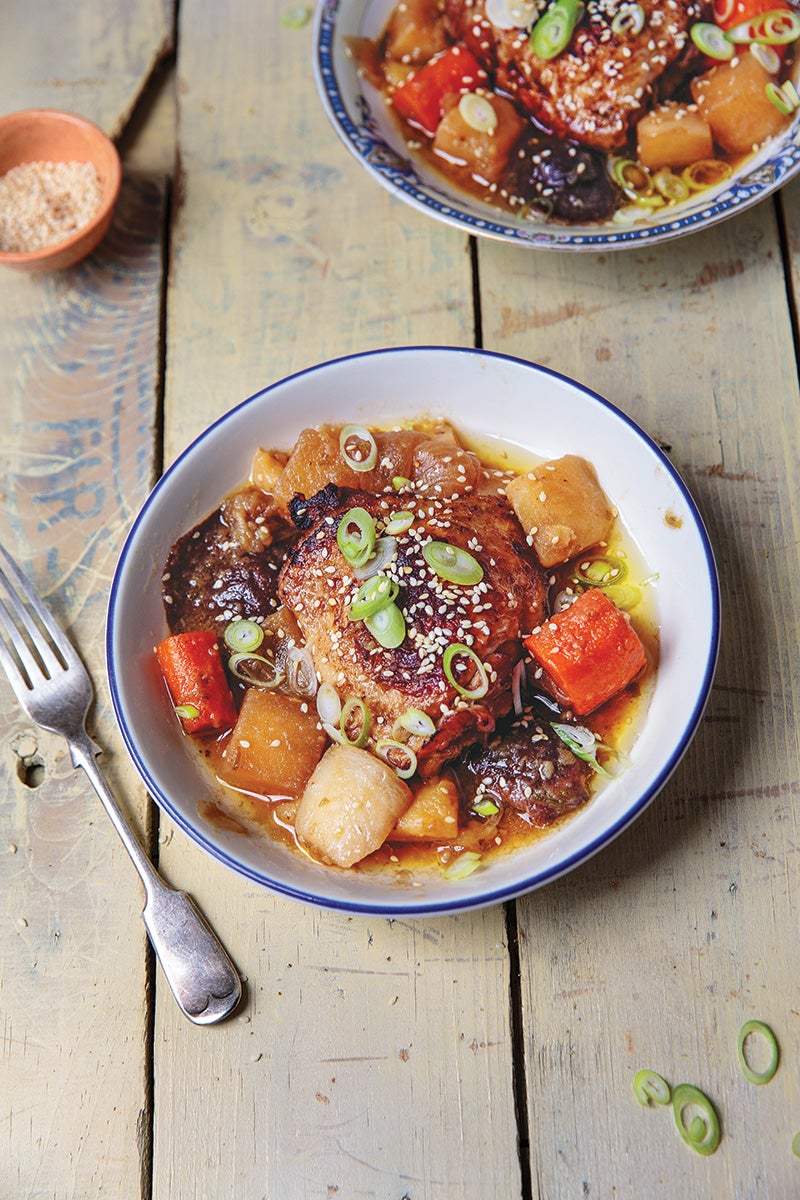 Americans eat a lot of chicken, and most of it comes in the form of chicken breast. While there's a time and place for chicken breast, we generally prefer the thigh—a juicier, more flavorful piece of the bird. Chicken thighs lend themselves beautifully to almost any preparation. From curry to kebabs to tacos, we've rounded up our favorite chicken thigh recipes.
Skewered and grilled, chicken thighs stay tender and get a smoky, charred flavor. For a taste of the Middle East, try our shish taouk with a marinade of garlic, cumin, and mint. Or skip the grill and use the stove and oven to make these shawarma-inspired chicken thighs.
When it comes to traditional Southern fried chicken, we recommend using the whole bird. But there are other fried chicken dishes where you just need the thighs. To make our chicken schnitzel sandwich, chicken thighs are pounded thin, crusted in panko, fried, and served on toasted challah with applesauce, radicchio, and horseradish cream.
The rich flavor of chicken thighs also stands up well to spicy curries. For a traditional Indian version, try our fiery chicken vindaloo. Or cook your way to the Caribbean with our Jamaican curried chicken, a popular breakfast stew of chicken thighs bathed in a curry- and ginger-infused coconut milk. Find all of these dishes and more in our collection of best chicken thigh recipes.