One Ingredient, Many Ways: Cane Syrup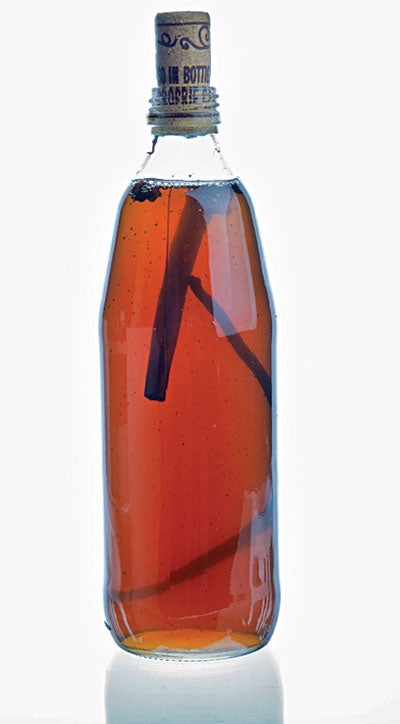 A few of years ago, my husband and I took our first trip to New Orleans — just a couple of Yankees from Brooklyn ready to brave the swampy heat in exchange for some good times, new tastes, and a stroll down the magnolia tree-lined streets. While there, we donned powdered sugar mustaches after snacking on beignets at Cafe du Monde, sampled as many hot sauces as we could find, and got tipsy on Sazeracs and Abita beer. But one thing we completely missed was Steen's — a family-made brand of cane syrup produced in Abbeville, Louisiana (150 miles west of New Orleans) since 1910.
It's a shame, too. The caramel-flavored, burnt gold-colored syrup, which is made from juice extracted from raw sugar cane stalks and boiled down until thick, is a Louisiana classic — the Creole and Cajun answer to maple syrup. And Steen's is one of the last functioning cane syrup mills in the country, paying tribute to Louisiana's long history as a sugar cane producer.
While undeniably sweet, cane syrup has a toasty, slightly bitter twang. Unlike corn syrup, which can be one aggressively saccharine note of flavor, and molasses, which can overwhelm certain dishes, cane syrup's buttery flavor is complex without being overpowering. Drizzle it in place of maple syrup on pancakes or waffles, substitute it for molasses and corn syrup in baked beans, in meat glazes, or in homemade wet nuts to top your sundae. Stir it into a Caribbean-inspired rum punch, or bake it into a traditional gateau au sirop, a Cajun syrup cake. Finding Steen's up here in maple syrup country can be tricky, but it is always available online, or you can make it yourself with our recipe.
SWEET
Gateau au Sirop
Try this classic Acadian dessert, which features cane syrup.
Calas (Fried Rice Fritters)
Dip these delicious rice fritters in cane syrup – particularly Steen's brand – for a traditional New Orleans' treat.
English Gingerbread Cake
This spicy gingerbread cake gets a hit of caramel sweetness from cane syrup.
Wet Nuts
Top your next sundae with homemade wet nuts – and try swapping out the corn syrup for cane syrup.
Maple Squares with Walnuts
Substitute buttery cane syrup in these deliciously dense walnut squares.
Chocolate Covered Cherry Cordials
Swap cane syrup for corn syrup in these delicious, chocolate-dipped cherries.
SAVORY
Cane Syrup-Glazed Grilled Shrimp with Asparagus
Cane syrup lends a subtle caramel flavor to these grilled shrimp, spiced also with Worcestershire and cayenne.
Wild Rice Soup with Maple Syrup
Use cane syrup to add a hit of rich sweetness in this savory wild rice soup.
Maple Syrup Roasted Tomatoes
There's nothing better than oven roasted tomatoes, especially when they are marinated in sweet maple or cane syrup.
Yellow Pea Soup
This savory pea soup tastes even better with a drizzle of maple or cane syrup.
Baby Back Ribs
Add sweetness to these smoky baby back ribs by adding cane syrup to the sauce.
New England Style Baked Beans
Maple syrup typically sweetens these traditional New England beans, but try swapping in cane syrup for a deliciously different flavor.
_Steen's:_Appetizer Meat Balls
Direct from Steen' recipe archive, these sweet and savory meatballs will be the hit of your next cocktail party.
_Steen's:_Sweet Cornbread
A hit of Steen's cane syrup adds buttery depth to classic cornbread.
DRINK
Petit Punch Vieux Cocktail
This Caribbean cocktail isn't complete without cane syrup.
Steen's: Steen's Banana Milkshake
What could be better than a rich, creamy banana milkshake sweetened with cane syrup?
Leah Koenig is a freelance writer and author of The Hadassah Everyday Cookbook: Daily Meals for the Contemporary Jewish Kitchen.