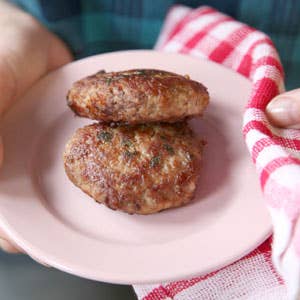 Recipes
Menu: A Valentine's Breakfast…for Dinner
Grapefruit or other fresh fruit
Many of the dishes for this menu can be prepped ahead: the uncooked sausage patties can be covered and refrigerated for up to four days and then cooked before serving, and the compote can be made the day before or in the morning. You can make the waffles an hour or so ahead of time and keep them warm in the oven until ready to serve, but be sure to cook the eggs last so they don't dry out.

The Volstead makes a nice aperitif to sip while you cook the meal. For dinner, pop open a bottle of red or pink bubbly.

For an extra touch, assemble everything on a handmade serving tray like one of these from Etsy.