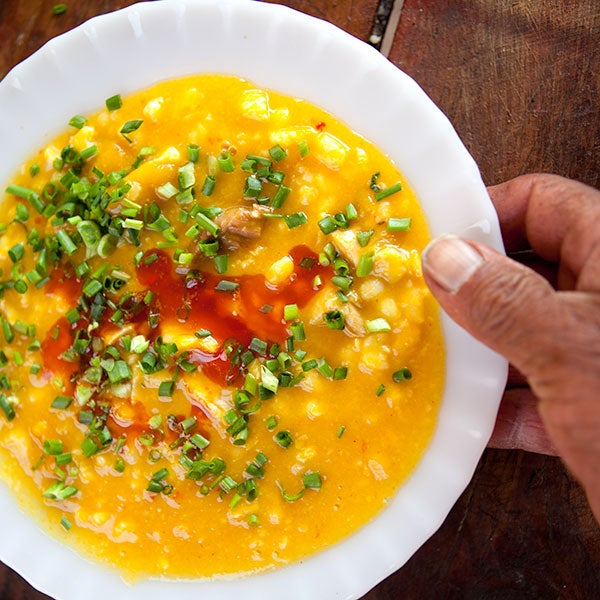 We love the delicate flavor and light green color of lima beans—also known as butter beans—especially picked fresh from the garden in summertime. From flavorful salads to rich stews, here are 13 of our favorite lima bean recipes.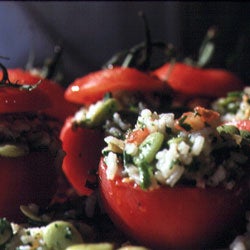 Limas and Tomatoes
This recipe showcases the delicateness of lima beans, contrasted against the tangy sweetness of fresh tomato. If the tomatoes still have their stems, take care to leave them intact for the presentation. See the recipe for Limas and Tomatoes»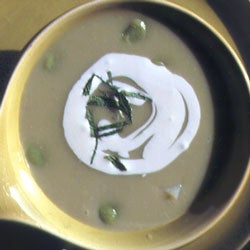 This simple soup only calls for a few ingredients, letting the flavor of lima beans shine.
Maryland Crab Soup This tasty soup is a great way to use up the corn and steamed crab left over from a crab feast. ** See the recipe for Maryland Crab Soup »** Christopher Hirsheimer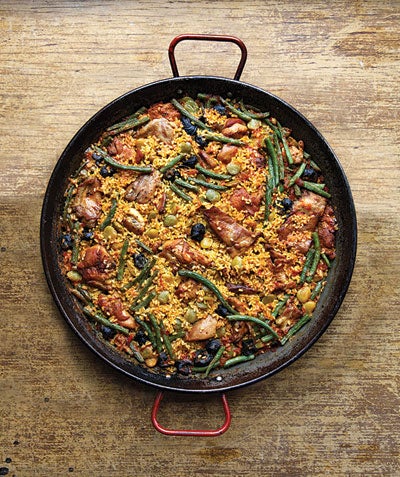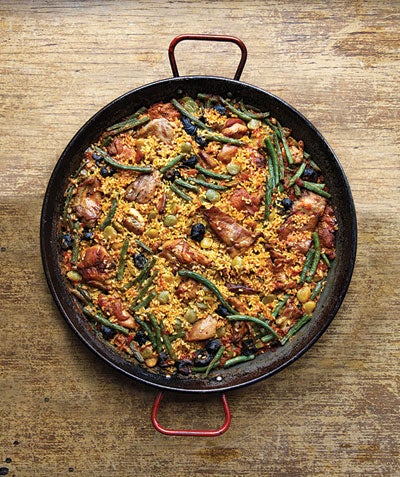 Paella with Rabbit and Snails (Paella Valenciana)
Get the recipe for Authentic Valencian Paella »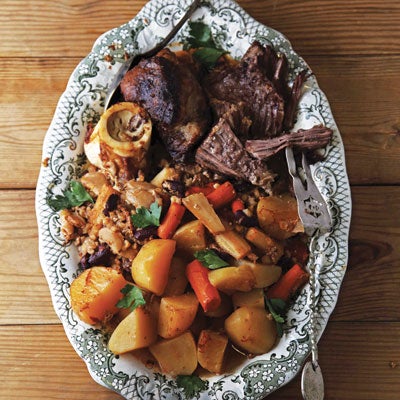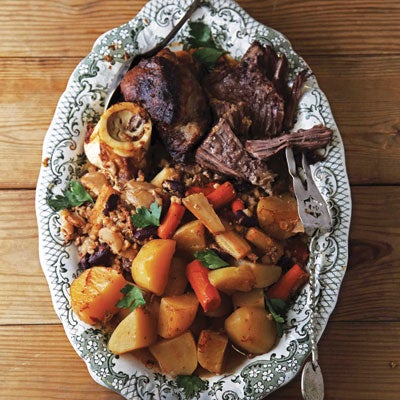 Slow cooking allows the flavors of beans, brisket, and vegetables to meld perfectly.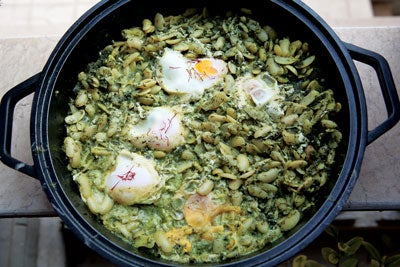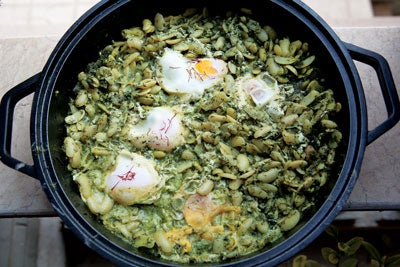 Baghali Ghatogh (Lima Beans with Eggs and Dill)
Eggs cooked with dill-scented lima beans is a comforting northern Iranian specialty. See the recipe for Baghali Ghatogh »
See the Recipe
Virginie Blanchère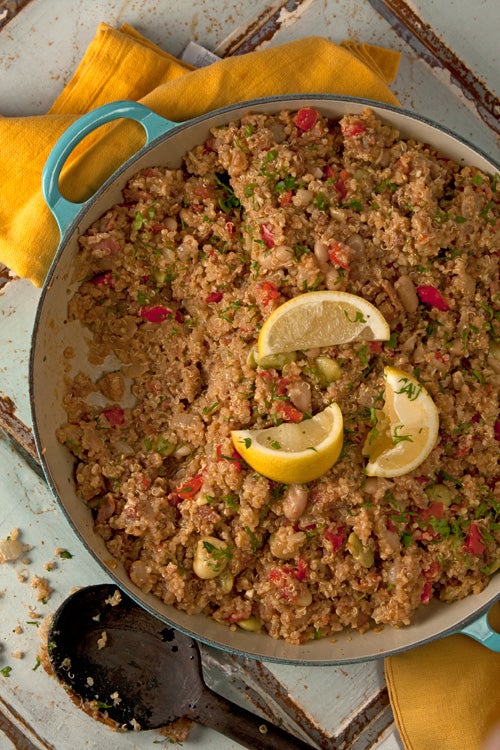 Swapping traditional rice for quinoa gives new life to an ultimate one-pot-wonder of comfort foods.