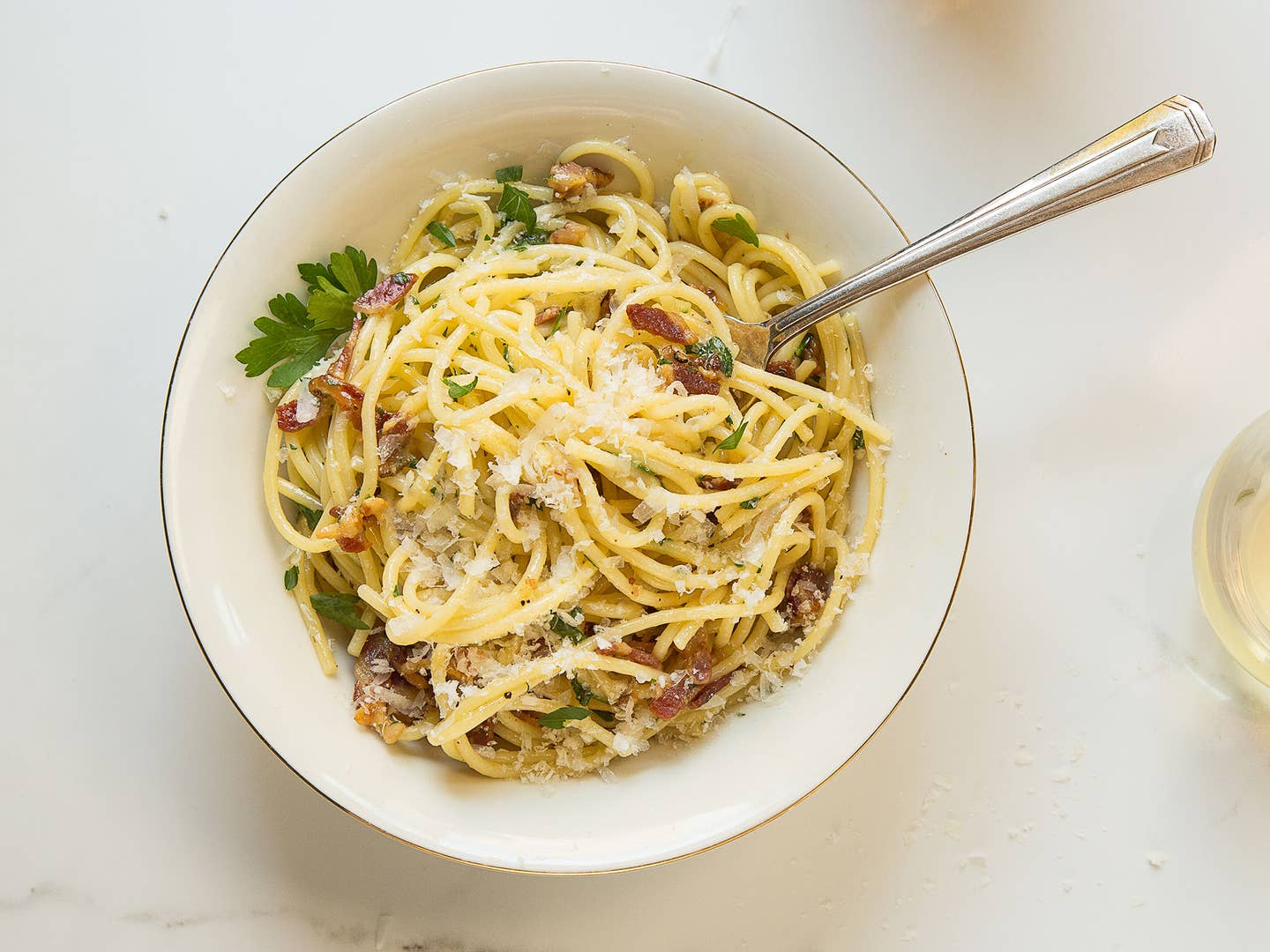 Recipes
11 Late-Night Snack Recipes for When You Can't Wait Until Morning
Whether you're up in the middle of the night or coming home from an evening out on the town, here are 11 late night snacks to satisfy any craving
It's the middle of the night and you stare your clock: it reads, midnight snack time. You tip-toe down to the kitchen, crack open the fridge, but there's nothing there! Don't let this happen to you: there are so many simple and satisfying dishes to make when you've got the late-night munchies.
Food sometimes tastes better when it's made, with love, in the middle of the night. Easy snacks from around the world, like Indian snack recipes and Taiwanese street snacks, can be repurposed into delicious after-hours grub. After a night of revelry, there's nothing better to soak up the booze with than these upgraded bar bites. Need something quick and easy? Pasta recipes come together especially well even if you're still half-asleep. Whether you're tossing and turning in bed, fueling up for a late night of work, or just spending an endless evening in the kitchen, here are the 11 best late night snacks to make.
This elemental pasta classic is a ubiquitous first course in Rome's trattorias, but was at one time served at the end of the meal, a tradition that is now lost. As with all simple dishes, using the highest-quality ingredients is crucial to achieving the best flavor. Get the recipe for Spaghetti Carbonara »
Potato and chickpeas are flavored with an earthy combination of mustard seeds, cumin, curry leaves, and chiles in this classic Indian street snack. The savory mixture is topped with crunchy fried chickpea noodles and sometimes dressed in tamarind, mint, or cilantro-yogurt chutneys.