7 Perfect Potato Salad Recipes for the 4th of July
With all due respect to mayo, we have a few other dressing ideas.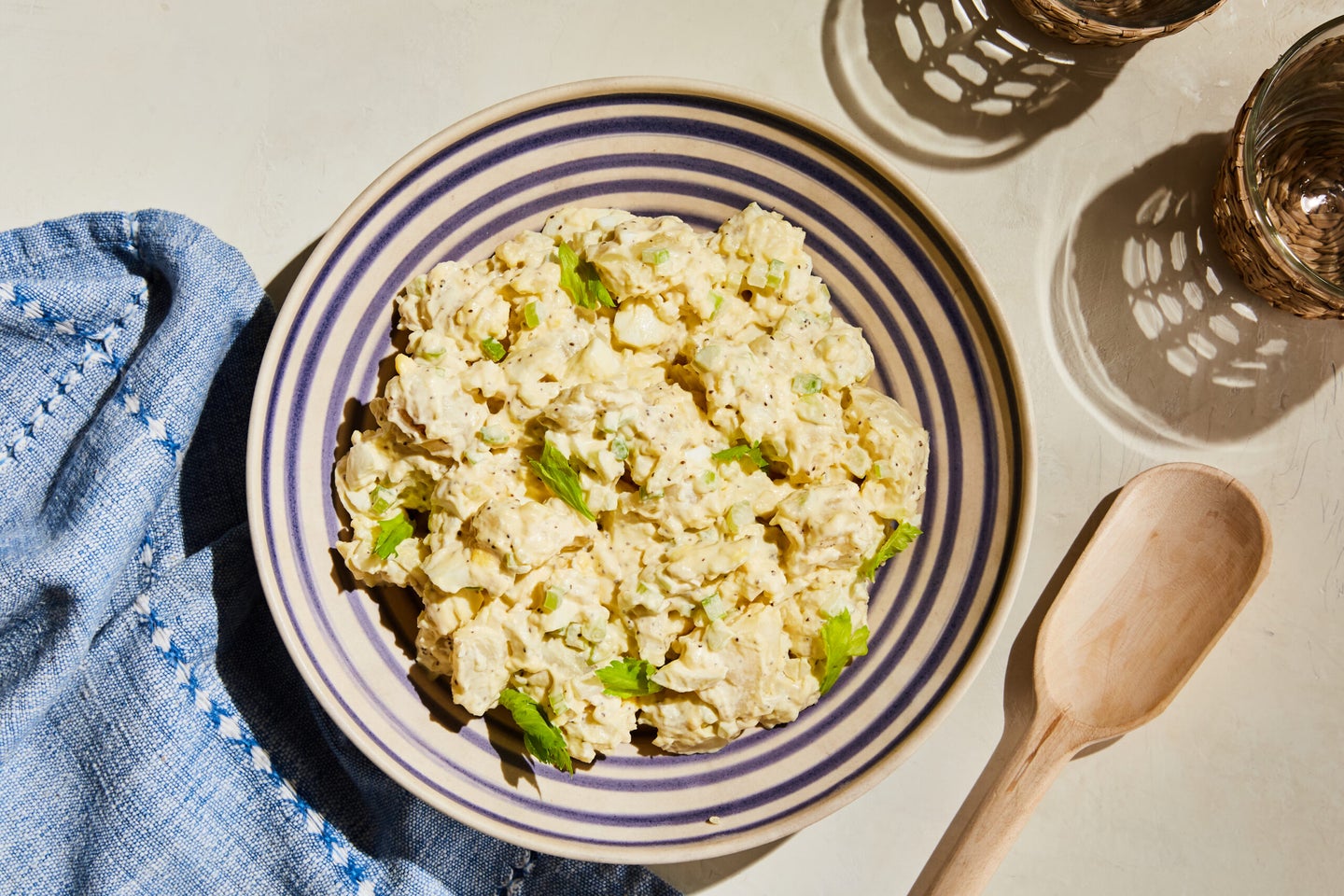 Nobody ever complained about too much potato salad. Virtually any combination of potatoes, salt, fat, and acid (lemon juice, vinegar, relish, what have you) is bound to taste fantastic, so it's silly to stick to only the star-spangled mayonnaise-y variety that often graces cookouts—even if we do have a soft spot for it. So next time you're tasked with bringing the potato salad, surprise your friends and family with one of these creative alternatives.  
Homemade lemon mayonnaise is the binder in this bright, spoonable potato salad that hails from Prince Edward Island. Get the recipe >
Adapted from the seminal James Beard's American Cookery, this textbook-perfect vinegary potato salad is studded with crisp bacon and crunchy red onion. Get the recipe >
A heaped spoonful of celery seeds and sharp Dijon mustard add a kick to this creamy, barbecue-ready potato salad from Kansas. Get the recipe >
Bold, herbaceous marjoram is the principal flavor in this unconventional potato salad held together with olive oil and an egg yolk. Get the recipe >
Mint, asparagus, and a zippy chive dressing brighten up this gorgeous green salad. Get the recipe >
There's something irresistibly old-fashioned about a bed of steaming skin-on potatoes spooned with parsley vinaigrette. Get the recipe >
Combining two of our favorite foods—potatoes and garlicky pesto—this Italian-inspired salad is picnic fare for the gods. Get the recipe >