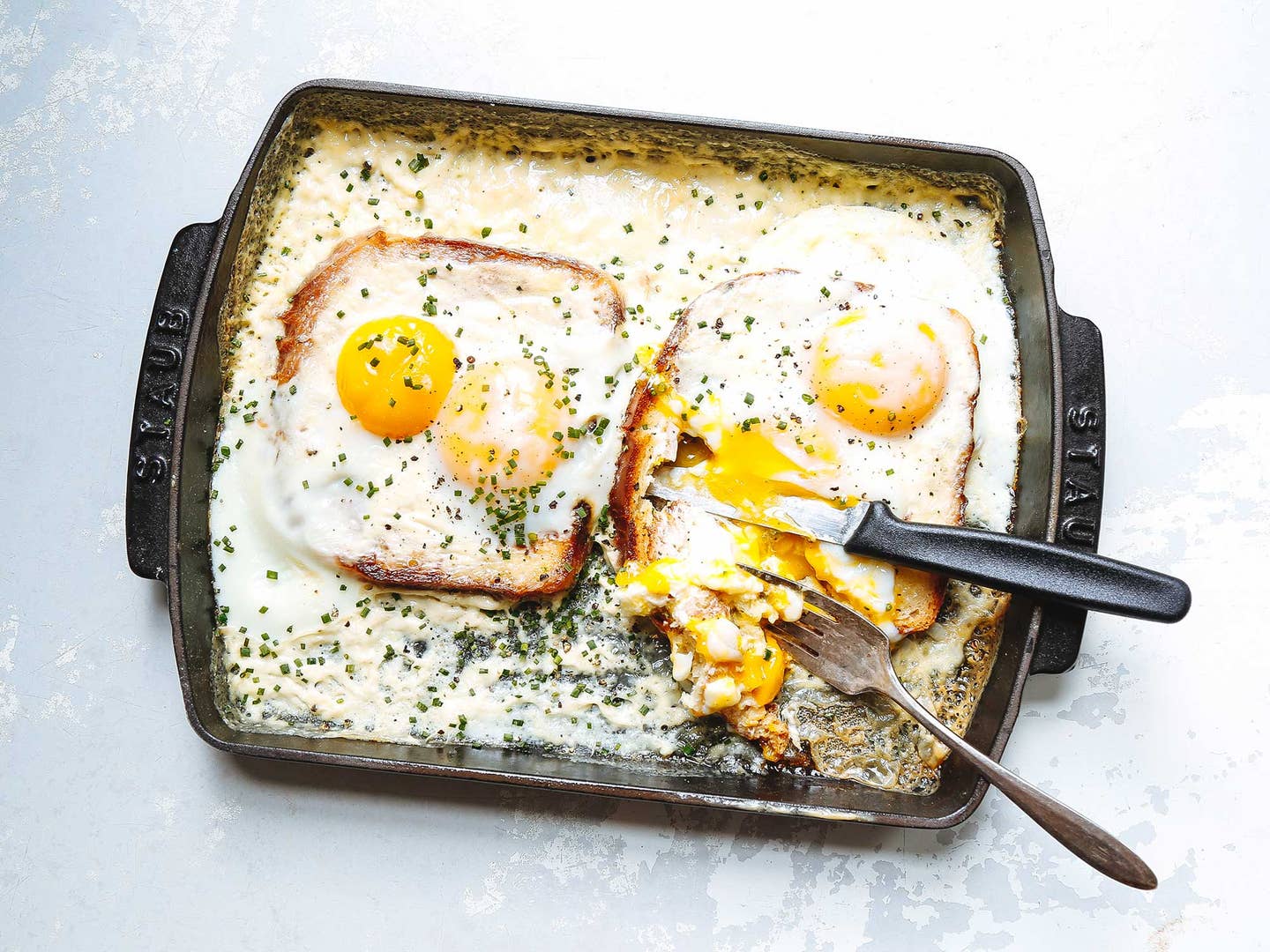 Recipes
Gourmet Recipes for Breakfast in Bed
Our Test Kitchen-approved plan of attack for an easy but elegant breakfast in bed
The night before, load up on an assortment of fresh winter citrus. Juice some blood oranges, whip up a batch of simple syrup, and chill the Champagne for the cocktail. Bake the crumb cake before bed and leave it out at room temperature overnight to cool.
Set a few thick slices of soft white bread out, uncovered, on a baking sheet overnight. Stale bread works best for this savory, baked French toast.
The flat white is a popular Australian alternative to the latte. It uses less milk with very little foam. If you don't have an espresso maker with a steam want at home, mimic the drink by brewing espresso-strength coffee in an Aeropress or stovetop moka pot, then frothing warm milk with a whisk or mechanical frother.
While the eggs are baking,
For even more breakfast cocktails, see our collection.