Cooking with Cardamom
Cardamom adds exotic depth to dishes from all over the world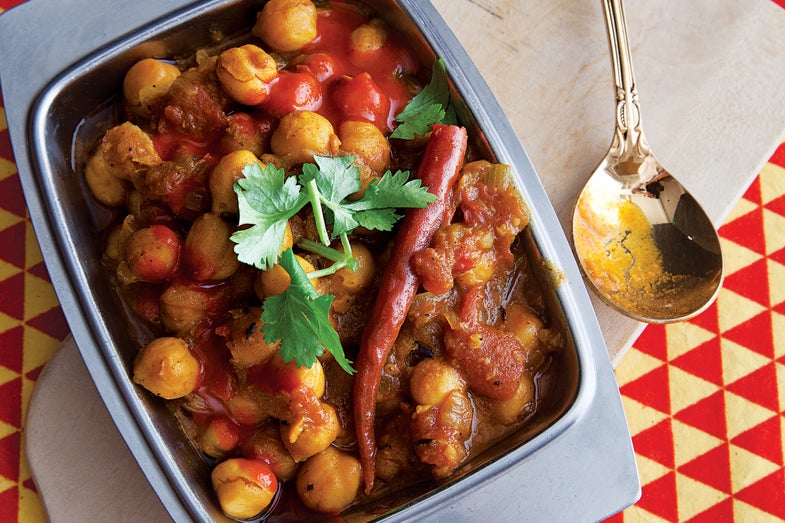 Native to the Indian subcontinent, cardamom is used to add exotic depth to dishes from all over the world. Its flavor is wonderfully complex—herbal, spicy, floral, and slightly sweet. From rich stews to sweet-savory desserts to refreshing drinks, it has a breadth of potential uses. We've rounded up our favorite cardamom recipes from around the world.
Indian food is known for its flavorful spice blends known as masalas, one of the most famous being garam masala; every Indian cook has their own specific recipe. Ours, from famed cookbook author Madhur Jaffrey, is heavy on the cardamom and also contains cumin, black peppercorns, cloves, cinnamon, and nutmeg. From India's west coast we have a recipe for malabar masala, a mixture of coriander, cumin, cloves, mustard seeds, and eleven other spices.
South and Southeast Asian cuisines are known for their curries, many of which are spiced with cardamom. Our Rajasthani white chicken curry isn't hot, but it's certainly flavor-packed thanks to black cumin, green and black cardamom, cinnamon, bay leaves, white peppercorns, white poppy seeds, and other spices. Turning to Thailand, our green chicken curry is made with a homemade curry paste rich with chiles, peppercorn, cilantro, shrimp paste, lime leaves, and more.
And when it comes to sweets, cardamom definitely has its place. Our Vietnamese coffee ice cream has the signature dark-coffee– and-sweetened-condensed-milk–flavor of the drink, and whole cardamom seeds are steeped into the base. Our refreshing sherry granita offsets the sweetness of the dessert wine with black tea and cardamom.
Find all of these dishes and more in our collection of cardamom recipes.