Recipes
Chinese Chile and Cumin Lamb Kebabs (Yángròu chuàn)
Serves

serves 4 as an appetizer

Cook

1 day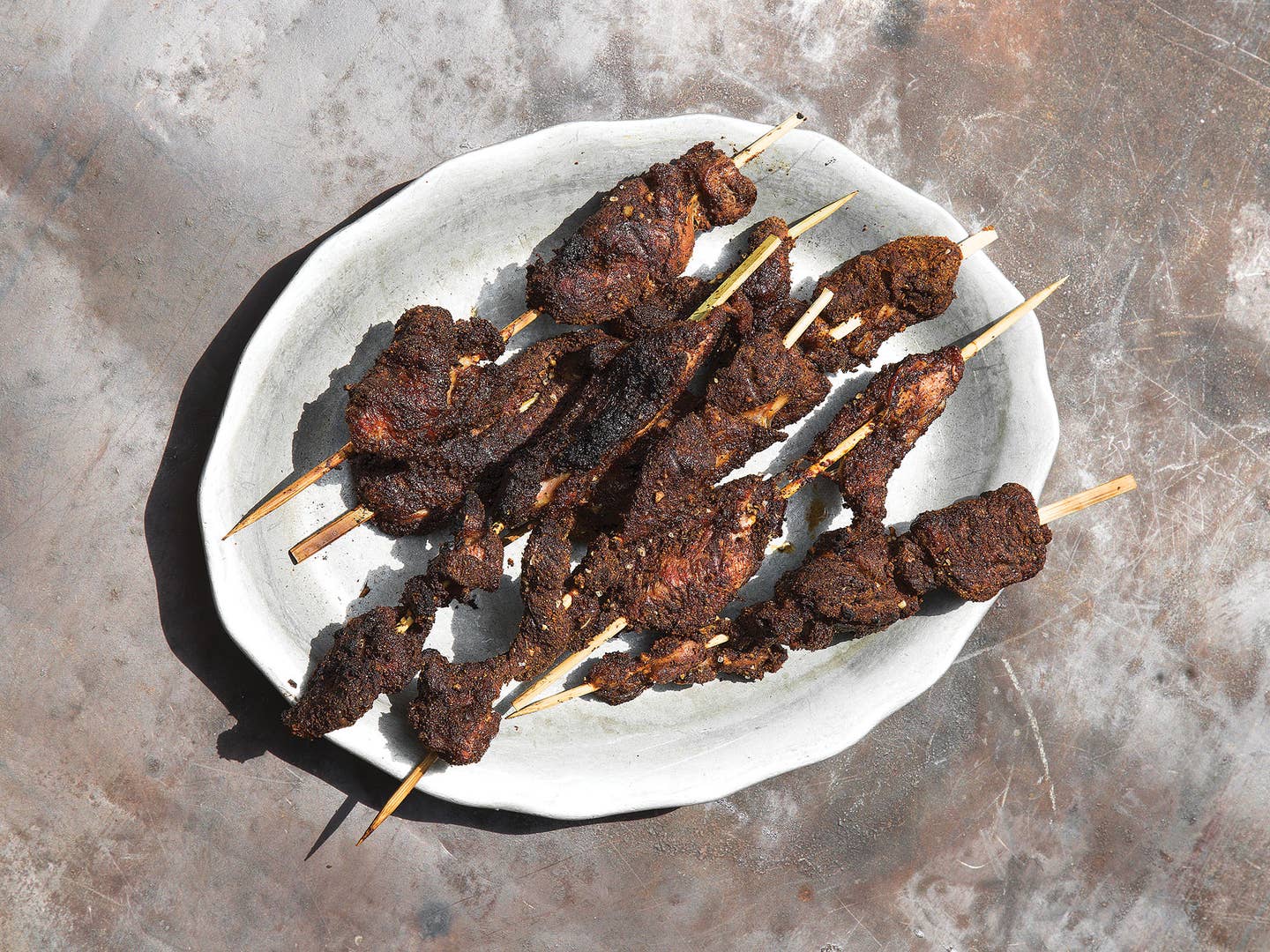 The staple meats of Western China, lamb and mutton can be found folded into everything from pilafs to buns to noodles. Of course, they're also the focal point of the region's iconic kebabs. Seasoned with freshly ground cumin (zira in Farsi and zīrán in Chinese), which was probably introduced to Xinjiang from Persia, the kebabs get an extra kick from minced garlic cloves and ground chile powder.
Ingredients
2 tbsp. coarsely ground chile powder
2 tbsp. ground cumin
2 tsp. kosher salt
5 garlic cloves, minced to paste
1 lb. boneless lamb shoulder, sliced into 1/4-inch-thick strips
Instructions
Step 1
In a large bowl, combine the chile powder, cumin, salt, and garlic. Toss the lamb in the spice mixture until evenly coated. Cover and marinate the lamb in the refrigerator for 6–24 hours. In the meantime, soak eight 8-inch bamboo skewers in water to prevent them from burning on the grill.
Step 2
Light a grill to medium-high heat (about 450°F) and oil the grates. Thread the meat onto bamboo skewers and grill, uncovered, turning after 5 minutes. Cook until lightly charred, 4–5 minutes more. Transfer to a plate and let rest for a few minutes before serving.