Winter Produce Guide: Radishes
Our guide to buying, preparing, and cooking radishes, plus our favorite radish recipes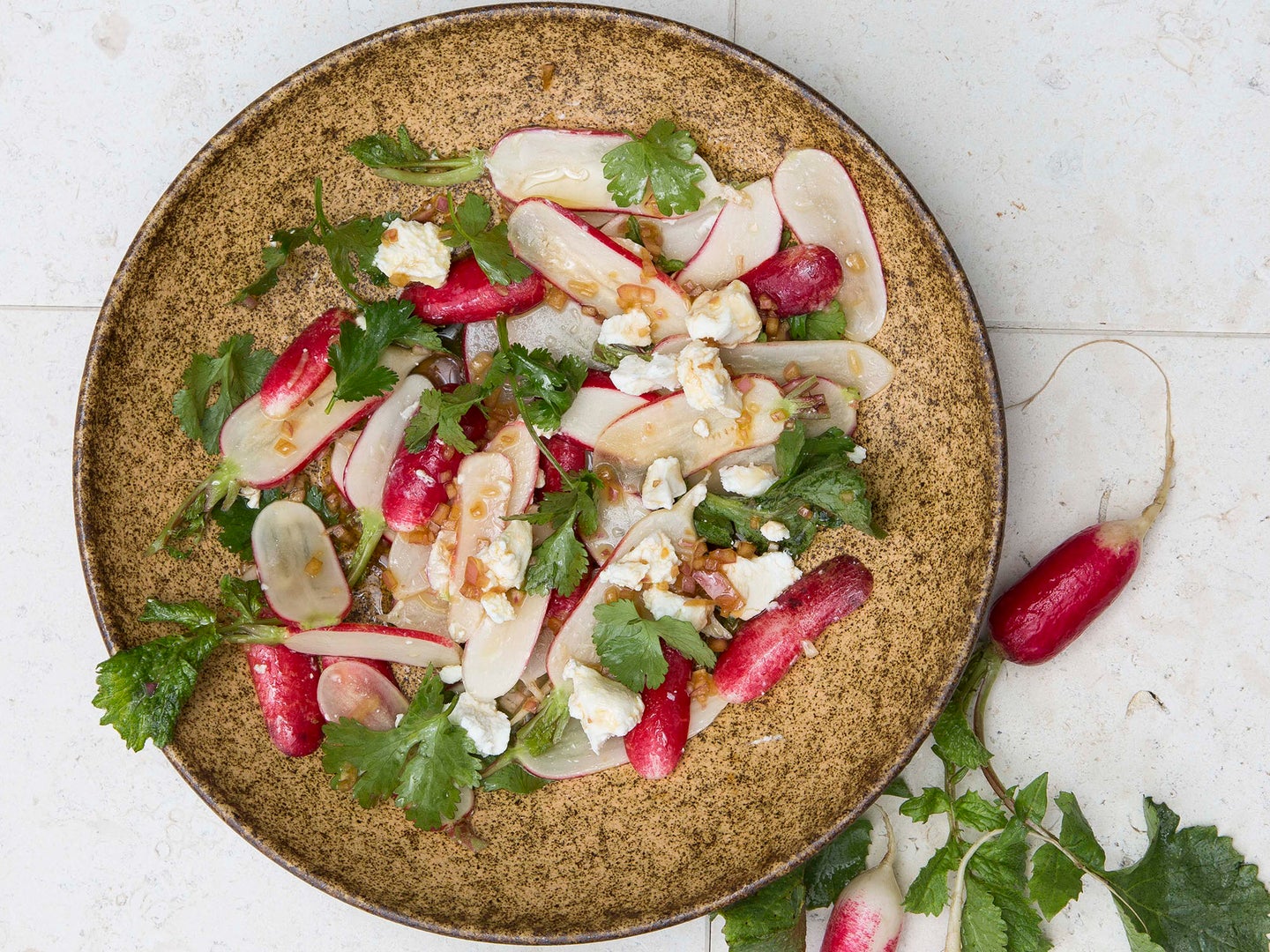 Radishes can be found in a rainbow of colors and a number of different sizes, with a flavor that ranges from mild and sweet to intensely peppery depending on variety and growing season—in drier, warmer months they tend to have an intense bite, while in cooler months a higher water content gives the root vegetable a sweeter flavor. That milder taste is one of the reasons fall is a great time to enjoy radishes, from large white Asian daikons to smaller table radishes to pungent varieties like black radishes, which typically have a sharp, earthy flavor akin to horseradish. For this latter type, temper their piquancy slightly by slicing them thin and immersing them in water for a few hours, then serve them as a zesty counterpoint to smoked meat or other strongly flavored dishes. Asian or table radishes are lovely roasted with butter, sliced thin and added to salads, or julienned and marinated in a brine of salt, sugar, and vinegar for a refreshing quick pickle.
HOW TO BUY
Look for firm radishes with bright green tops and brightly colored roots free from cracks and nicks. Squeeze radishes to check for firm centers.
HOW TO STORE
Remove the tops and store radishes in a perforated plastic bag in the crisper drawer. If you wish to keep the leaves, remove any wilted ones. Store the rest in a perforated plastic bag in the crisper drawer.
HOW TO PREPARE
Wash well under cold water and trim the roots.
Radish Recipes