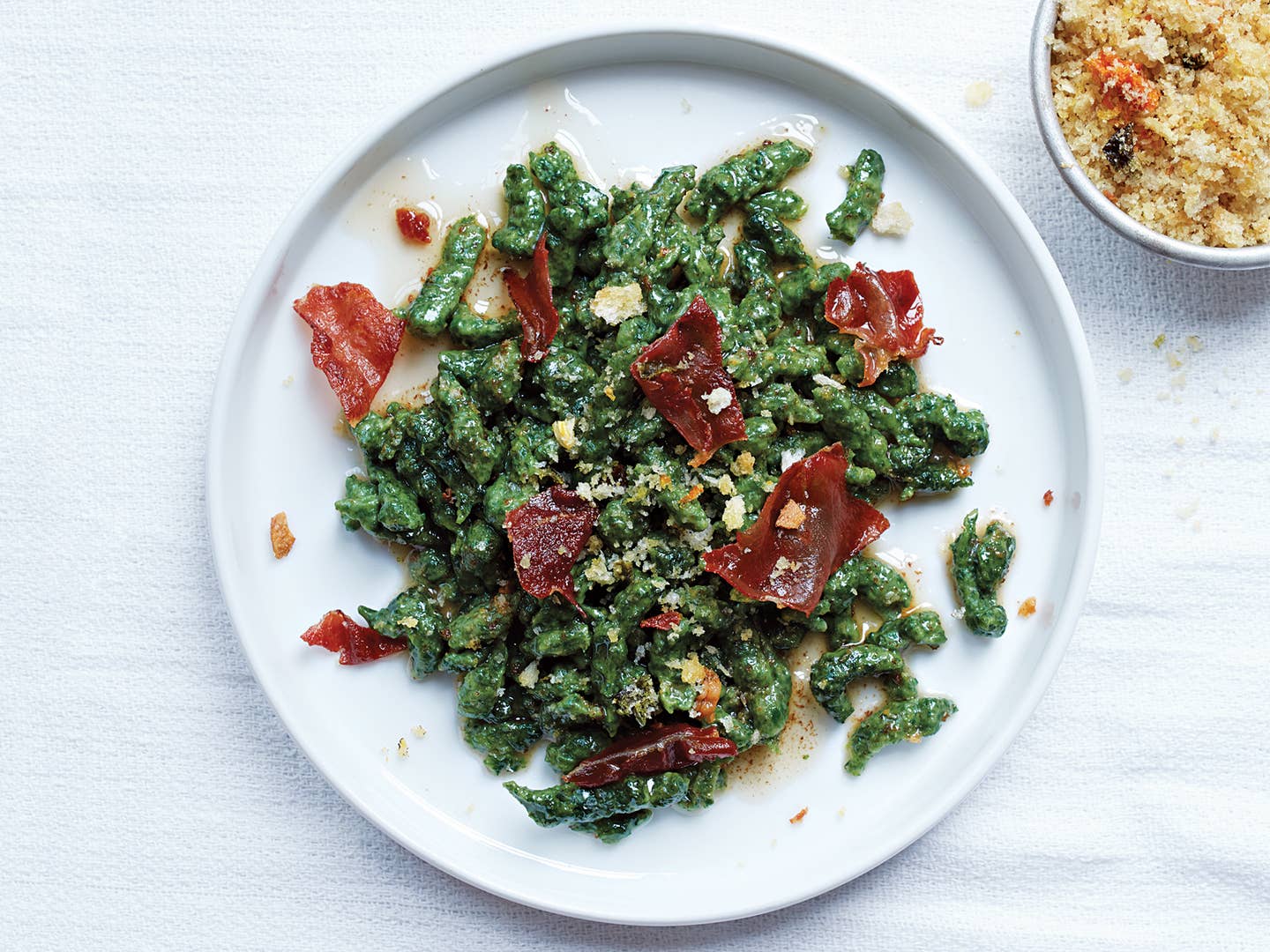 Recipes
Gnocchi Recipes
Explore Italy's supreme comfort food
Gnocchi, Italy's supreme comfort food, takes on an astounding variety of textures, shapes, and flavors. It has scores of different names and comes from nearly every corner of the country. It's often made with potato, variations are made with buckwheat, beets, or spinach. We've rounded up our very favorite gnocchi recipes, as well as one closely related recipe. For technical guidance, see our Guide Making Better Gnocchi »
Classic gnocchi is often made with potatoes, flour, and eggs. Boiled, it should become pillowy and tender. Try saucing your gnocchi with a reduction of sagrantino wine and guanciale. That basic potato gnocchi can be fortified with other ingredients to add flavor—peas and mint add summery color and flavor, while farro adds a complex, nutty element.
Making gnocchi with ricotta gives them an even lighter texture. Our Piedmontese beet and ricotta gnocchi are a stunning shade of purple and so packed with flavor that they don't need any sauce but olive oil, balsamic, and a little parmesan. Adding buckwheat gives the gnocchi a little more heft and an earthy flavor that complements a creamy sauce with spinach and peas.
If you're looking for a gluten-free option, we can help.. Our sweet potato gnocchi use a base of sweet potatoes and Russet potatoes, with brown rice flour and sweet potato starch binding everything together. We love them with Portland chef Jenn Louis' rich Gorgonzola cream sauce, but a simple brown butter works wonderfully as well.
Dive into the world of gnocchi with our favorite recipes.