Ginger Recipes
Bright, spicy, and slightly sweet, ginger enlivens all sorts of dishes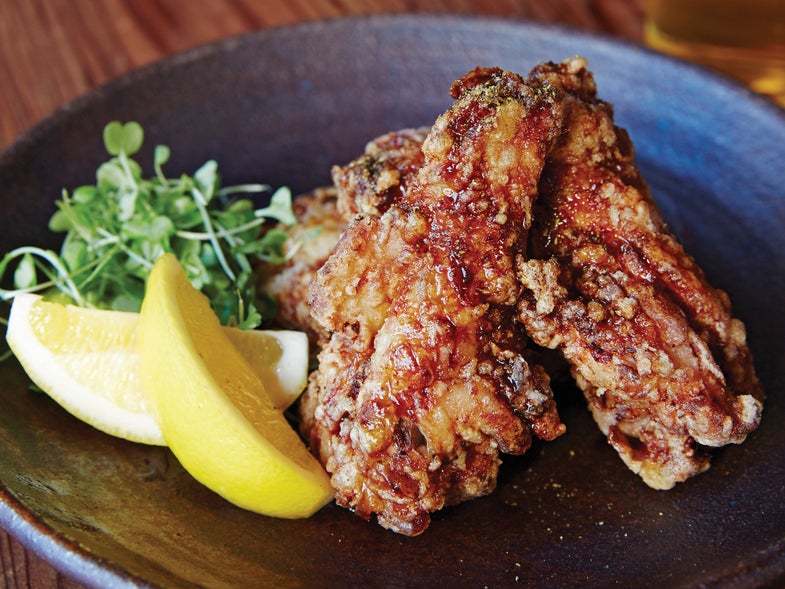 Bright, spicy, and slightly sweet, ginger enlivens all sorts of dishes. From crispy fried chicken to sweet cookies, check out our favorite ginger recipes.
Ginger is featured prominently in Japanese and Japanese-inspired dishes. Our Japanese-style chicken wings use potato starch to get a crispy crust and are flavored with ginger, garlic, and sansho, the Japanese equivalent of Sichuan pepper. Our kombu and squid fried rice from chef Tadashi Ono is a simple one-pot dish rich in umami and kicked up with ginger.
Steeping ginger in water with sugar yields a flavorful simple syrup to use in cocktails. The Saint is a white-wine based drink with vermouth, lemon juice, and a spicy ginger syrup. Our Japanese old fashioned has the bourbon-Angostura combo typical for the drink, but is sweetened with a ginger simple syrup made with kuru sato, or Japanese black sugar, which has a taste similar to dark brown sugar.
We also love adding ginger to sweet dishes. The bright spiciness highlights all the other flavors of a good dessert. Try our pear pie in which ginger balances the fruity filling and buttery crumble of sweet streusel. Fresh and candied ginger deliver a one-two punch in our decadent chocolate chess pie. And of course, you can't forget gingerbread cookies. Our recipe for this holiday classic calls for cloves, cinnamon, and ginger.
Find all of these dishes and more in our collection of ginger recipes.