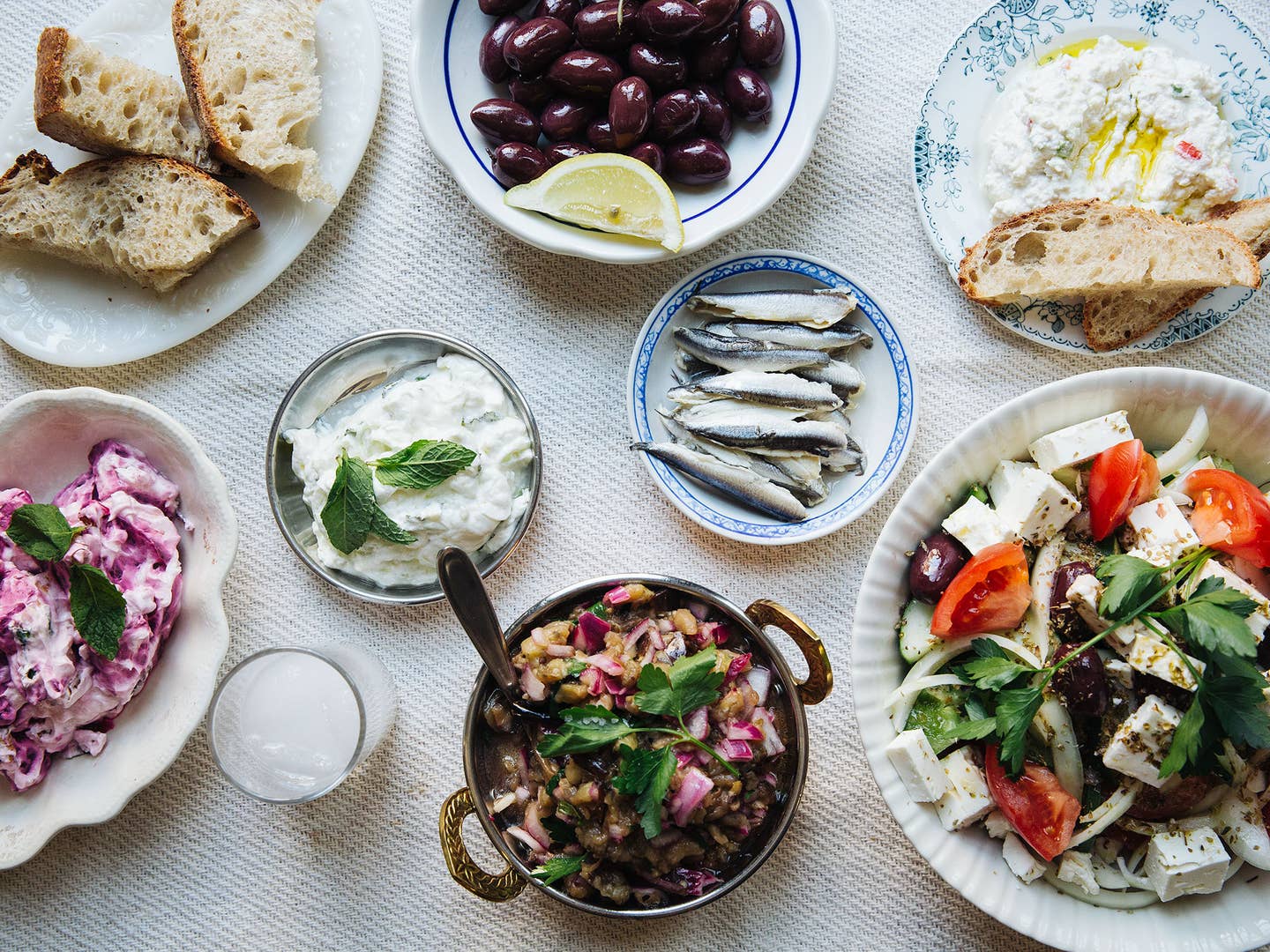 Techniques
How to Make the Perfect Greek Meze Spread
A table full of small plates is the perfect way to eat on hot summer days
Enter the meze spread: little dishes of bits of everything, meant to be shared by the whole table with a bottle of wine our ouzo.
There are the dips, like melitzanosalata, a smokey grilled eggplant spread, or tyrokafteri, feta cheese mixed with spicy peppers (and you can eat both of these on bread or straight off the fork—nobody will judge you). You can throw in some salads, like Greece's horiatiki, a yogurty beet salad, or even cooked greens. Then there are the meat dishes, which can include spicy meatballs called keftedes and grilled octopus. If savory pies are more your thing, you can fill up a couple plates with flaky pockets of spinach or cheese.
And speaking of cheese, meze can include saganaki, a fried feta cheese that often comes to your table engulfed in actual flames, or go simple and just put out a couple blocks of feta. You can also go simple with the vegetables. And, of course, make sure to top it all off with lots of ouzo. It's the perfect way to enjoy a meal by the sea.
Below, watch how Dr. Benefits bloggers Kostas Feidantsis and Dimitris Koparanis brought Greece to New York and put together a perfect meze spread.