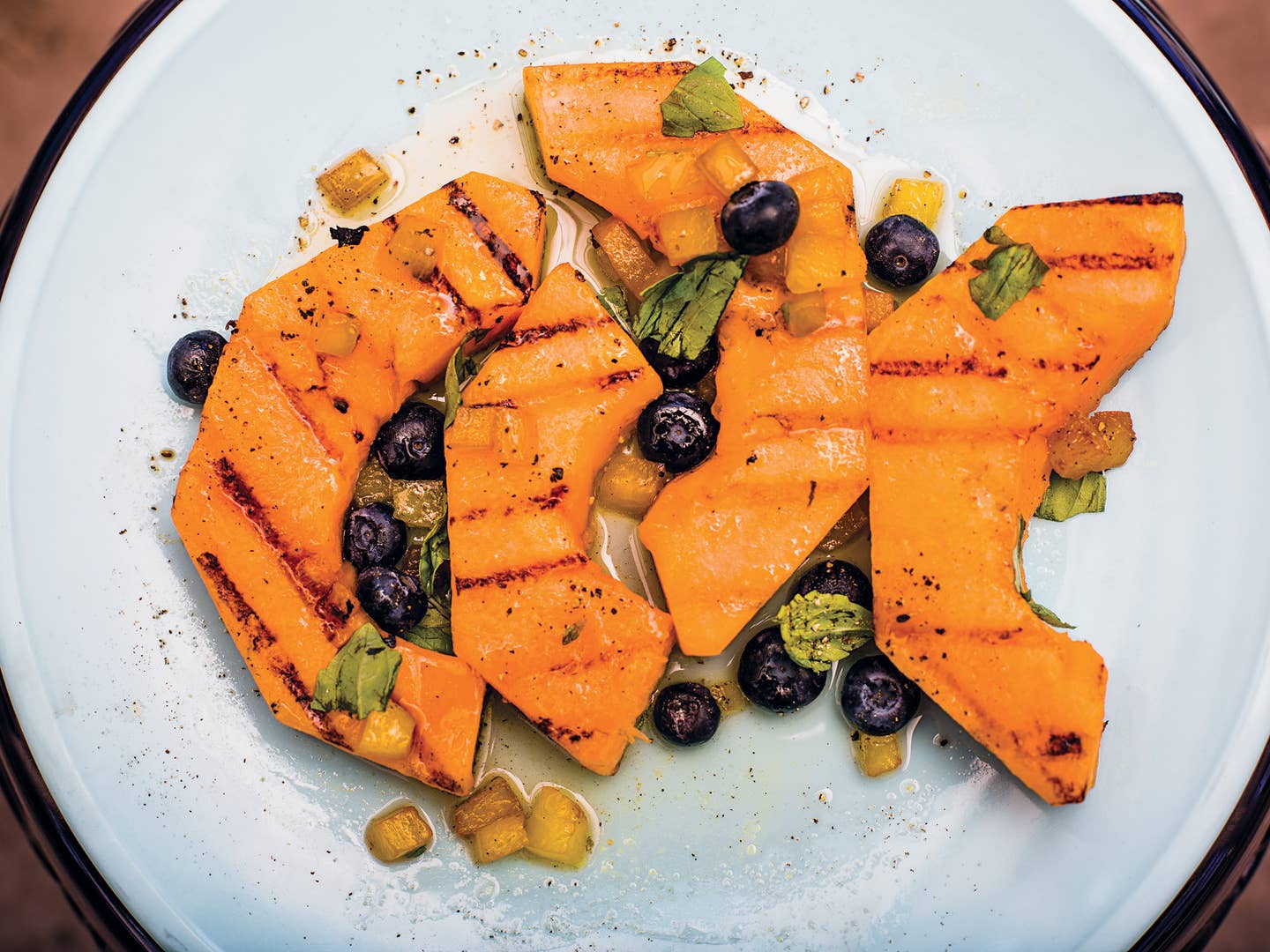 Recipes
8 Desserts (And 1 Cocktail) to Grill for Labor Day
From pound cake to sangria, say goodbye to summer with these nine sweet endings
At the end of the summer, when you're already grilling anyway, there's no need to turn on another appliance. From grilled poundcake to an open-fire steamed pudding (yes, steamed pudding), these easy desserts are just one step away from laying out a bowl of fresh fruit and pint of ice cream. Plus, they'll keep you out of the kitchen—and away from that hot stove and oven—so you can enjoy more time where you belong: in the backyard, where the fun's happening.
When making this deluxe campfire treat, look for square marshmallows—they fit the graham crackers better and give chocolate a wider surface on which to melt. Get the recipe for Ultimate S'more »
Whether on a campfire or backyard grill, this easily prepared dessert steams in a Dutch oven while you go about your business. Add a dollop of whipped cream or lemon curd to finish.
Whether it's juicing grilled limes into margaritas, charring tomatoes for bloody marys, or making this reimagined sangria with caramelized fruits, grilling your drinks will add smoky depth to every sip. Get the recipe for Grilled Sangria »