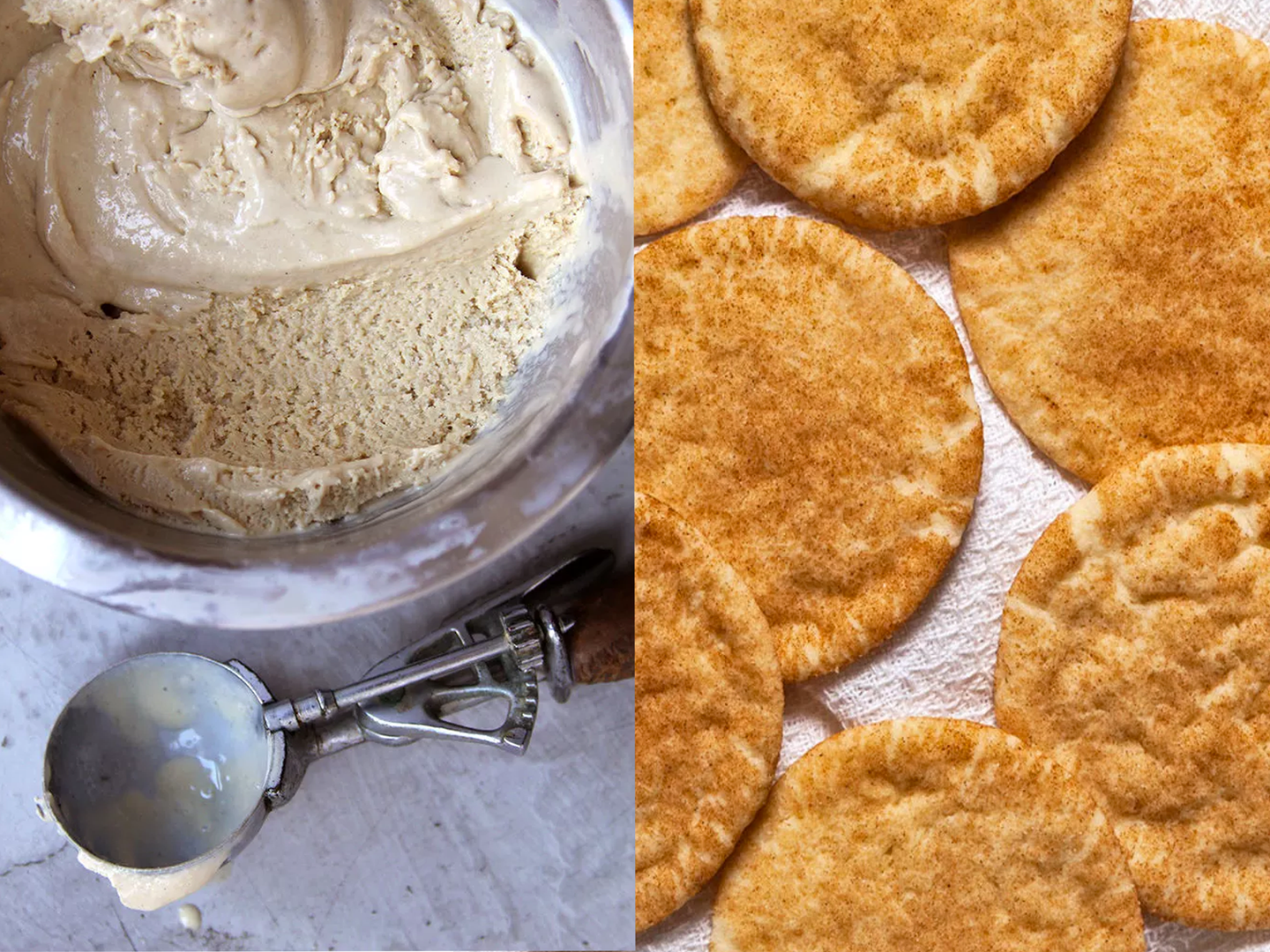 Techniques
7 DIY Ice Cream Sandwiches to Beat the Heat
These cookie-and-ice cream pairings were made in sugar heaven
Everything (ok, almost everything) tastes better when made from scratch, and nowhere does that apply more than in the realm of fresh-baked cookies and homemade ice cream. If you fancy yourself a true dessert master, why not do both and make your own DIY ice cream sandwiches? You can never go wrong with classic vanilla and chocolate chip cookies—we've got great recipes for both—, but don't afraid to let your creativity soar and get funky with your combinations.
Our test kitchen experts have paired some of our favorite cookies with our favorite ice creams for magic made in sugar heaven. We're talking about Vietnamese coffee ice cream nestled between snickernoodles, mascarpone with Meyer lemon curd, and raspberry ice cream with chocolate chip cookies. Now, if you really want an adventure in your mouth, we've bookended an ice cream made with coconut and pandan—the vanilla of Southeast Asia—with spicy pineapple linzer cookies.
Now that you've chosen your flavor, remember to let the cookies cool down before adding the ice cream. Resident ice cream whisperer Max Falkowitz recommends letting them sit for about 30 minutes until cool, and advises storing them in the freezer to keep them firm. Whether you're a baking amateur or a pastry wizard, here are 7 ice cream sandwich combinations to inspire your next confectionary endeavor.