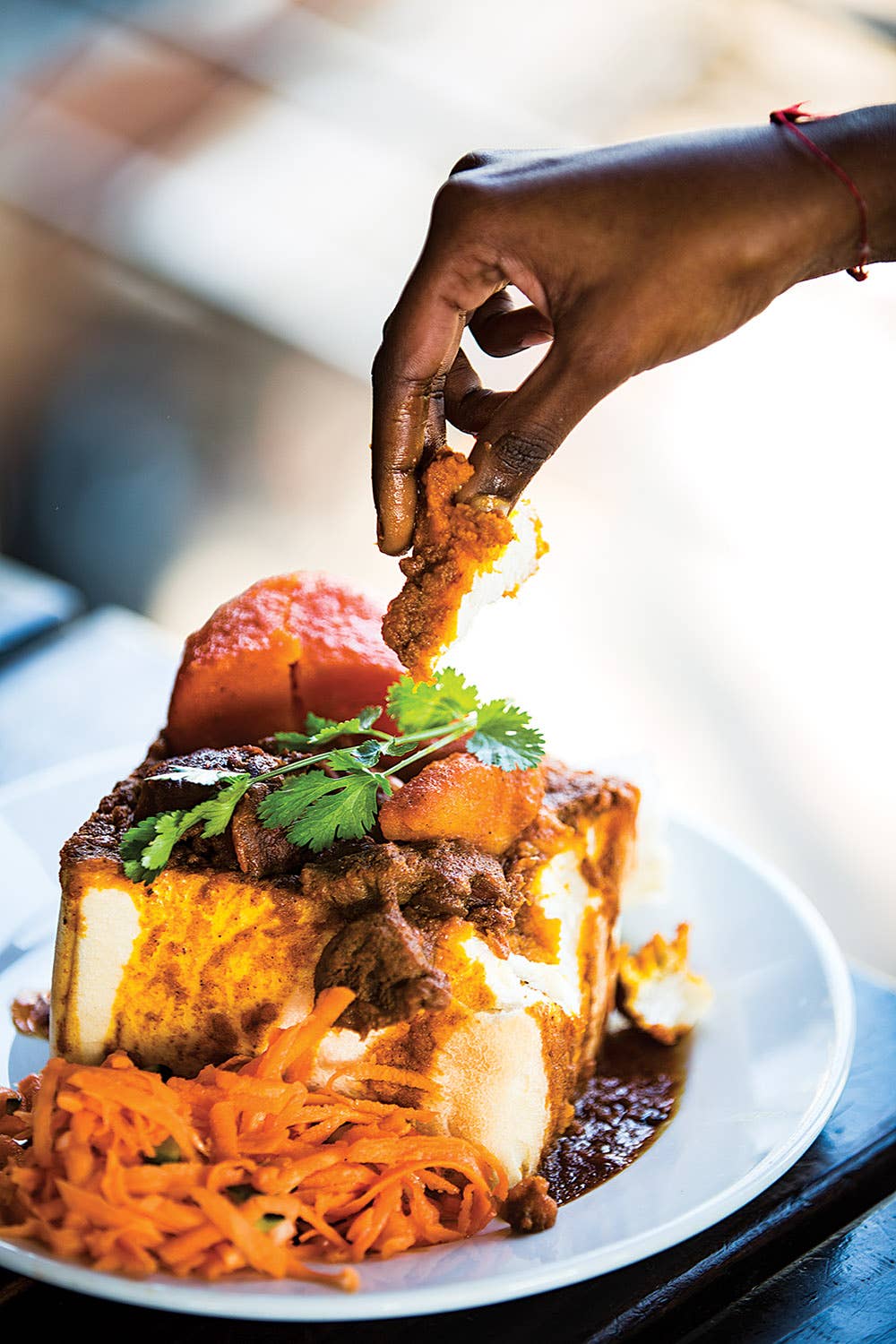 Recipes
Eat This Indian Curry and the Bowl Too
Dinner tonight: bunny chow
If you're the kind of person who always mops up leftover pasta or pan sauce with extra bread, consider bunny chow, the curry that's a staple of Durban, South Africa's Indian community. The best part of this spicy lamb braise? Once you're done with it, you get to eat the bread bowl it's served in.
You'll start by toasting spices and bay leaves with onions until the latter just start to turn golden. In goes some ginger-garlic paste (do yourself a favor and pound it yourself with a mortar and pestle), tomatoes, and lamb that you then cover and cook until tender. For the bread bowl, any sandwich bread will do, but think Pullman, not big crusty artisan loaves.
Bunny chow isn't the only thing we love in a bread bowl. This Georgian dish fills bread with eggs and cheese, and this Moldovan flatbread is stuffed with plenty of dill, scallions, and sorrel. Eat these stuffed beauties until you're stuffed.