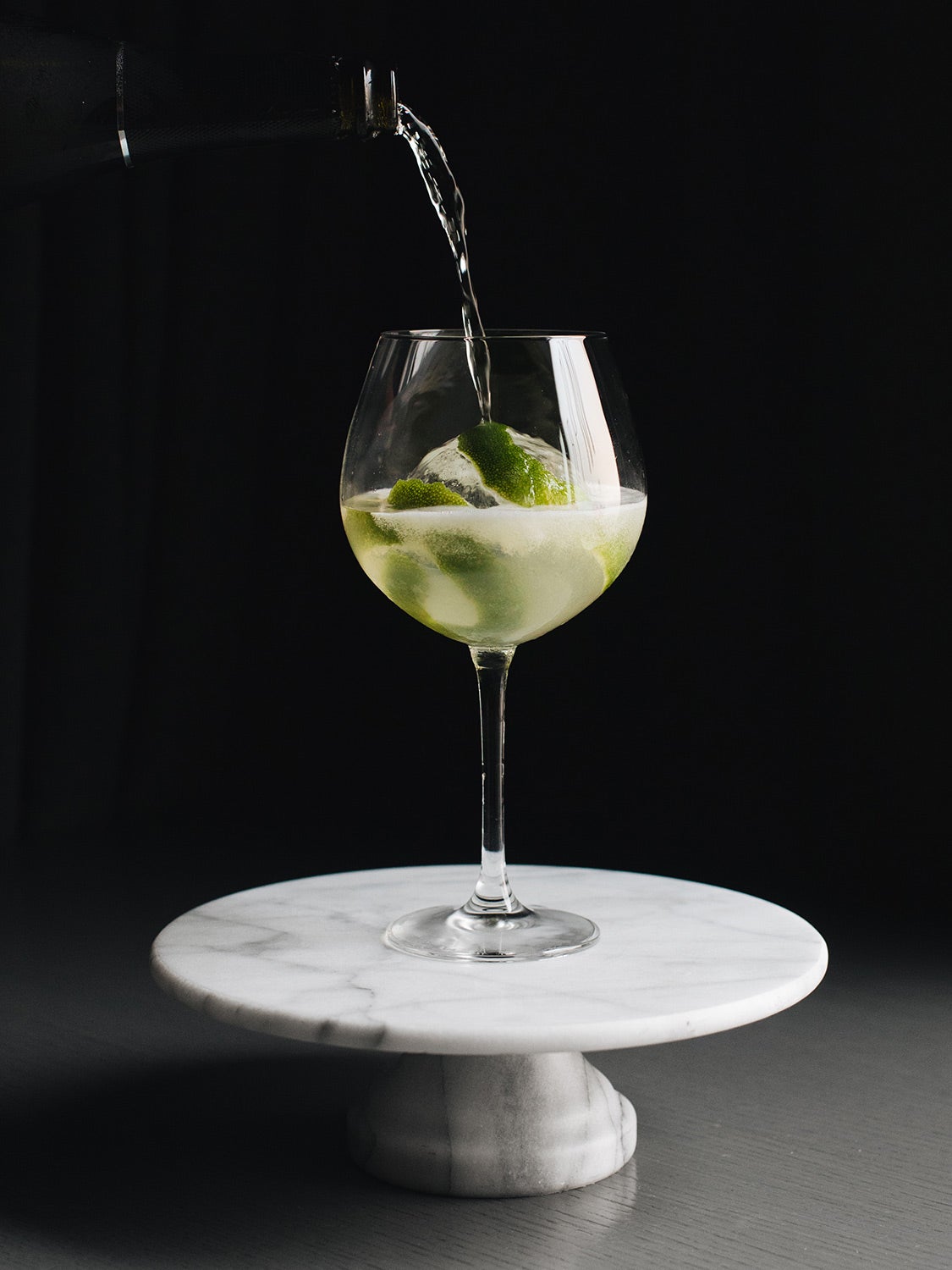 A pinch of flaky sea salt enhances the sweet, savory, and bitter notes in this sophisticated spritz from RPM Chicago, made with Italian bergamot liqueur, gin, and lime juice in addition to the usual prosecco. The perfectly balanced drink just might inspire you to punctuate more of your cocktails with a hit of saline this summer.
Featured in: The Most Inventive Spritzes Around the Country for When You're All Spritzed Out
Equipment
Italicus Spritz
A long-lost Italian rose-petal liqueur that was recently revived with the addition of bergamot, Italicus is so much more intriguing than Aperol in a spritz. Here, it's paired with a peppery gin and a pinch of sea salt along with the usual prosecco.
Time: 5 minutes
Ingredients
½ oz. (1 Tbsp.) fresh lime juice, plus a lime twist for garnish
¼ oz. (1½ tsp.) simple syrup
¾ oz. (1 Tbsp. plus 1 ½ tsp) Italicus Rosolio di Bergamotto
1 oz. (2 Tbsp.) peppery gin, such as Monkey 47
A small pinch of flaky sea salt
3 oz. (¼ cup plus 2 Tbsp.) prosecco
Instructions
In a cocktail shaker filled with ice, combine the lime juice, simple syrup, Italicus, gin, and sea salt. Shake well, then strain into a wine glass filled with fresh ice. Top with the prosecco and garnish with a lime twist.