Recipes
Italian-Style Preserved Eel
In northern Italy, slender river fish are fire-roasted, then quick-pickled in white wine vinegar and fresh bay leaves.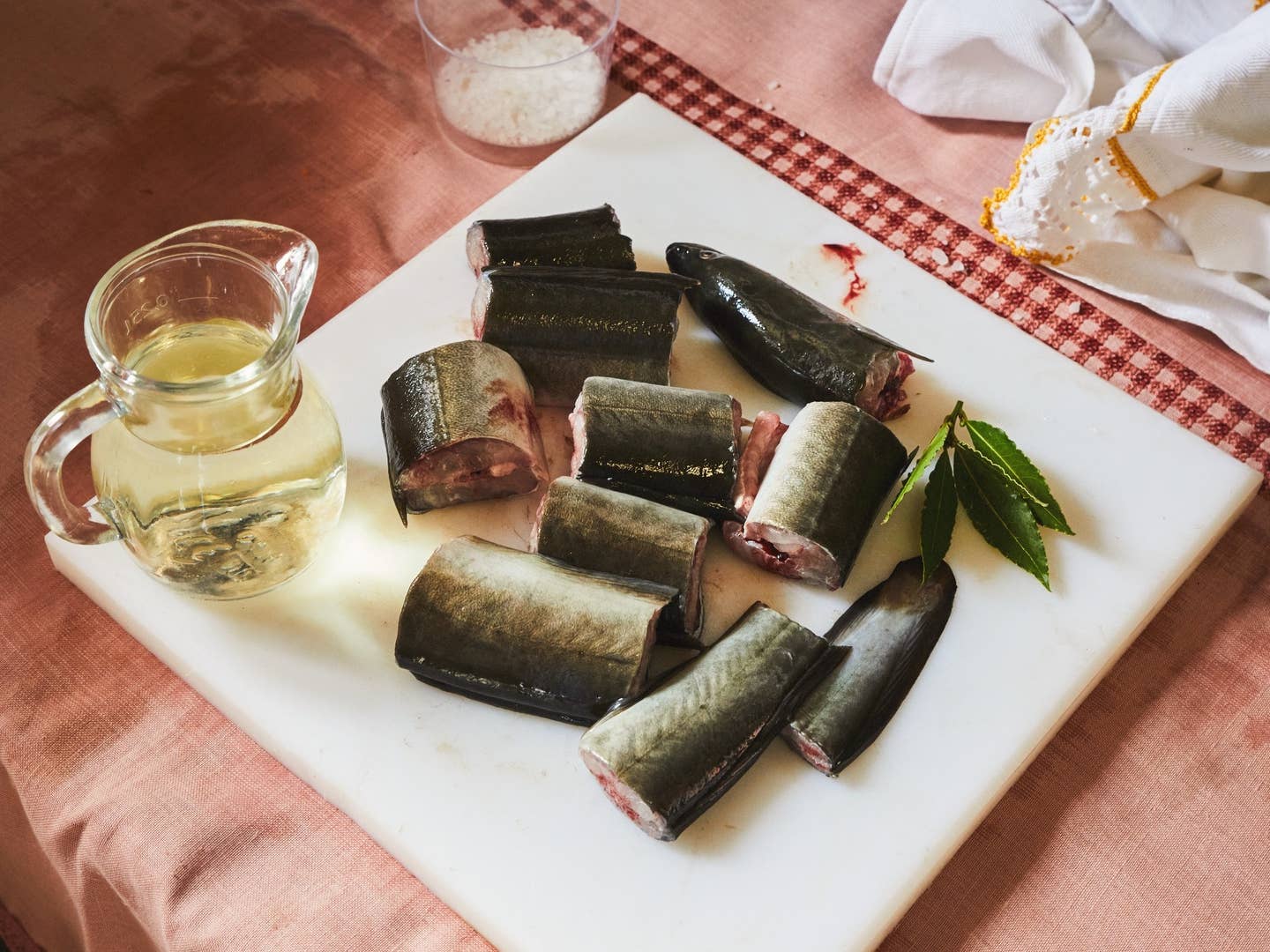 The pickling brine for this recipe from Mirella of Il Bettolino Di Foce, is a simple one:three ratio of water to white wine vinegar; adjust the volume as needed to ensure that your eel is fully submerged. Serve this delicious fish pickle alongside fresh salad or simple boiled potatoes.
Ingredients
One 1¾–2¼ lb. eel, cut crosswise into 3-in. pieces
3 cups white wine vinegar
1 tsp. kosher salt
3 fresh bay leaves
Instructions
Step 1
To a medium pot set over medium-high heat, add the white wine vinegar, 1 cup water, salt, and bay leaves and bring to a boil. Remove from the heat and set aside to cool to room temperature.
Step 2
Preheat the oven to 350°F. Arrange the eel on a large rimmed baking sheet, transfer to the oven, and roast until tender and flaky, about 20 minutes. Remove from the oven and set aside to cool to room temperature.
Step 3
Meanwhile, sanitize a 32-ounce glass jar with a tight-fitting lid: Turn the oven down to 250°F. Wash the jar and place upside down on a clean baking sheet, reserving your lid. Transfer to the oven and bake for 20 minutes. Remove and set aside to cool to room temperature.
Step 4
To the cooled jar, add the eel and enough of the pickling liquid to completely submerge. Seal the jar tightly with the lid, transfer to the fridge, and marinate for at least 24 hours and up to 7 days.