Recipes
Macanese-Style Portuguese Chicken
The secret is already in your cupboard.
Serves

serves 6

Cook

1 hour 40 minutes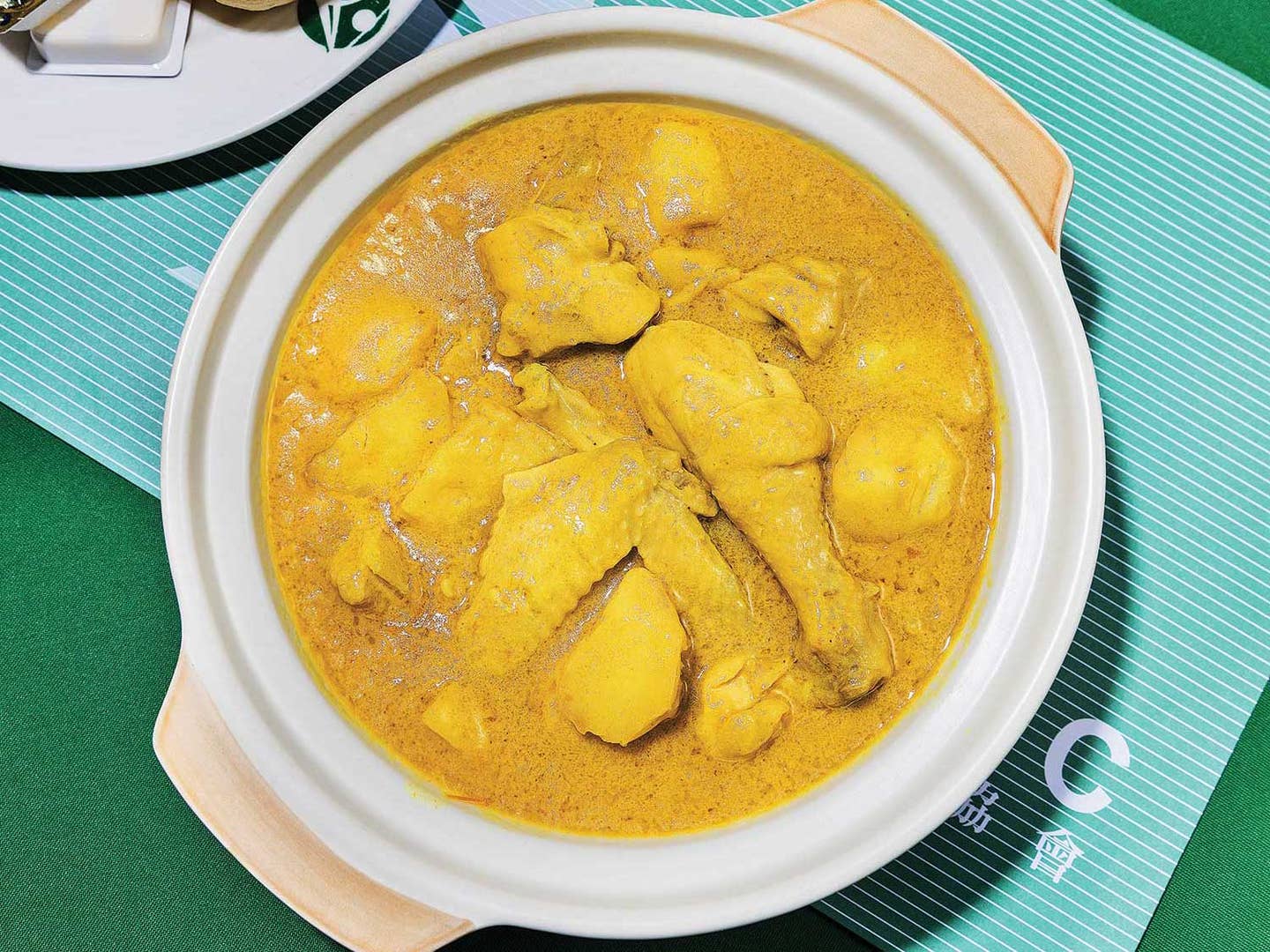 This recipe for curried chicken and rice, adapted from a version regularly served by author Kevin Pang's Cantonese parents, includes his family's secret hack: using condensed cream of chicken soup in addition to the coconut milk.
Ingredients
1 Tbsp. cornstarch
1 tsp. chicken bouillon powder
1 tsp. kosher salt
1 tsp. sugar
1 tsp. freshly ground white pepper
2 Tbsp. light soy sauce, divided
1 Tbsp. Shaoxing wine, or substitute dry sherry
2 lb. chicken thighs, drumsticks, and wings
1 large russet potato (12 oz.), peeled and cut into 2-inch cubes
One 10½ oz. can condensed cream of chicken soup
1 cup unsweetened coconut milk
3 Tbsp. evaporated milk
1 Tbsp. vegetable oil
1 medium yellow onion (5 oz.), coarsely chopped
1 Tbsp. plus 1 tsp. curry powder
Cooked jasmine rice or dinner rolls, for serving
Instructions
Step 1
In a large bowl, stir the cornstarch, bouillon, salt, sugar, and pepper. Add 1 tablespoon of the soy sauce and the Shaoxing wine or sherry, mix well, then add the chicken and toss to coat. Cover and refrigerate for at least 30 minutes or up to 6 hours.
Step 2
In a medium pot, add the potatoes and enough cold water to cover them by 2 inches. Bring to a boil and cook until softened but still firm at the center, 7–9 minutes. Drain and place by the stove.
Step 3
Place a rack in the center of the oven, and preheat to 375°F. In a medium bowl, whisk the cream of chicken soup, coconut milk, evaporated milk, and ½ cup water. Set it near the stove.
Step 4
In a wok or deep skillet over medium-high heat, add the oil. Once hot, add the onion and curry powder. Cook, stirring, until softened and translucent, 7–8 minutes. Add the chicken pieces and cook, turning occasionally, until lightly browned all over, 5–6 minutes. Add the potatoes and remaining tablespoon of soy sauce, and continue stir-frying until the sauce is almost completely evaporated, about 30 seconds. Stir in the coconut-milk mixture to coat, and bring to a simmer. Cook, stirring occasionally, until the potatoes and chicken are cooked through and the sauce is thick and creamy, 20–25 minutes.
Step 5
Pour the contents of the wok into an 8-inch square baking dish. Bake until the top is browned and bubbly, 15–20 minutes. Serve over cooked jasmine rice or with crusty bread.