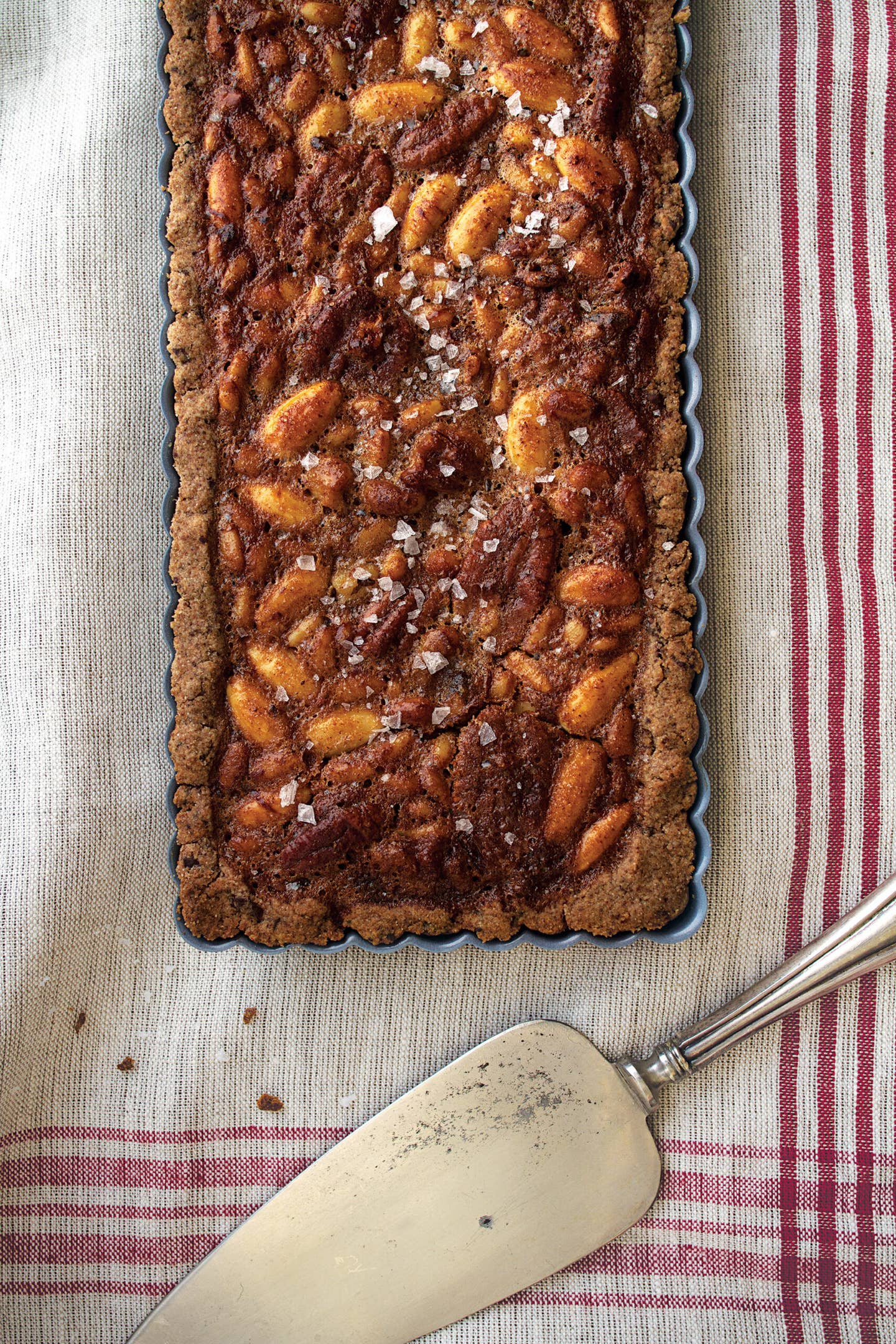 Recipes
7 Sweet, Nutty Spins on Pecan Pie
Go nuts with pecan bars, sticky buns, and an amazing walnut pie
It's hard to improve on the already perfect, classic pecan pie. But that doesn't stop us from toying with decadent ice cream pies or sweet and salty brittles. Here are seven spins on the basic pecan model for when you want something besides a second slice.
Pecans, almonds, walnuts and pine nuts wrapped in honey and topped with sea salt—then baked in a chocolate and rye crust. A perfect sweet and salty dessert.
Chopped pecans in the inside, halved roasted pecans on the outside, and sweet and buttery all around.
Sticky buns = our favorite way to fatten up in the morning.
Butter pecan x pecan pie = the best of both worlds.
A snackable brittle that takes the best part of pecan pie—the gooey filling—and leaves the crust behind.
Walnuts' sophisticated bittersweet flavor makes for an amazing spin on simple pecan pie.
Pecan pie in an easy-to-slice bar form.