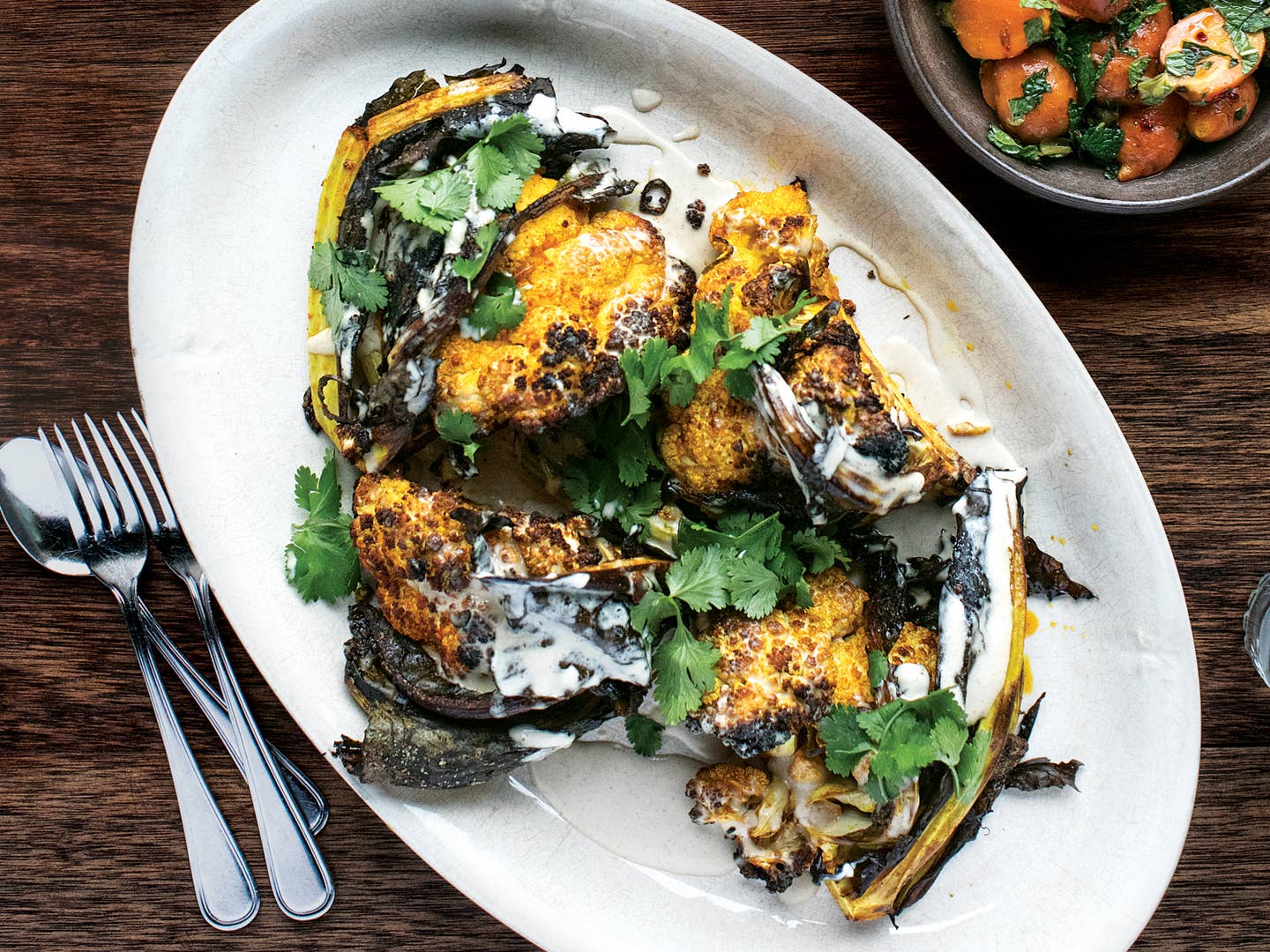 Recipes
Our Best Tahini Recipes for Spreadable, Dippable Joy
Put that old tahini jar to use in everything from dips to roasted vegetables and salads
So you bought a jar of tahini a few months ago for that time you decided to make hummus, and you used up a couple tablespoons of it, and now you're left with...a lot. Here's your chance to show that this Middle Eastern sesame paste is for so more than just snacking (although we love getting creative with hummus too).
If you want to stay in dippable territory, try your hand at our brightly hued carrot-tahini dip that uses carrot puree or a Mediterranean classic of tahini with parsley, raw garlic, and lemon juice.
Tahini is also great for adding richness and flavor to main-course meats and vegetables. Throw a pan-seared duck over some hummus or spread some tahini before plating your Israeli cauliflower. Feeling inspired? Here are some of our all-time favorite ways to use tahini.