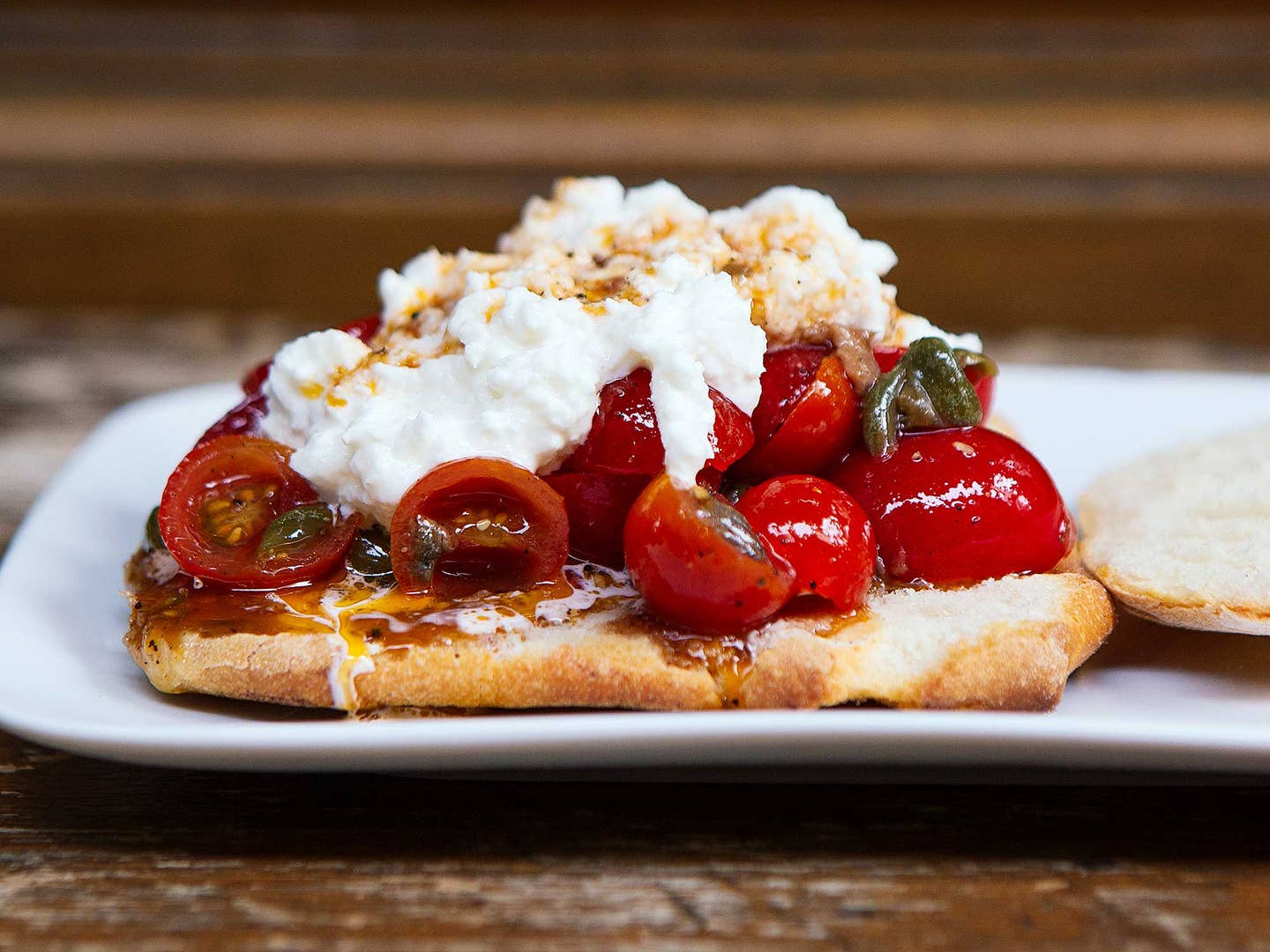 Recipes
What to Cook This Weekend: Biking For Burrata
Photo Editor Michelle Heimerman eats sandwiches in New York with nostalgia for Florence
Nine months ago I was hiking Passo Giau in the Italian Dolomites, eating as little as possible and burning as many calories as possible in anticipation for the following three days on assignment for Adam Gollner's story on all things Florence. My shot list consisted of nine restaurants, seven sandwiches, another seven dishes of pasta and meatballs, at least five more assorted entrees, plus all the wine, in two and a half days. And I tried them all. The food was too good not to eat, and the chefs all graciously awaited my approval of taste as soon as I wrapped up shooting.
I'd been to Florence before, and while the tourist crowds tend to scare me away, this time was different. I was introduced to a lovely group of young, local artists that shared their favorite enotecas, sandwich shops, and everything else your tour guide won't tell you about the city.
One of the best parts about traveling for assignments are those moments like this weekend, when I'm back in New York reminiscing about the hot summer afternoon sitting outside Casa del Vino, eating juicy marinated tomatoes with creamy burrata on crusty olive oil drenched bread with a glass of crisp white wine. Perhaps I'll bike across the Brooklyn Bridge to Eataly for some grocery shopping, spend the afternoon in the kitchen prepping sandwiches, and head down to the Promenade for a picnic overlooking the Manhattan skyline. The tourists are out in full swing now, waiting in line for Shake Shack burgers to eat while gazing in awe at the Brooklyn Bridge during sunset the same way I eat my sandwich from Florence overlooking the Ponte Vecchio, or at least pretending I'm back there.