Pie Recipes
Sweet or savory, we can't get enough pie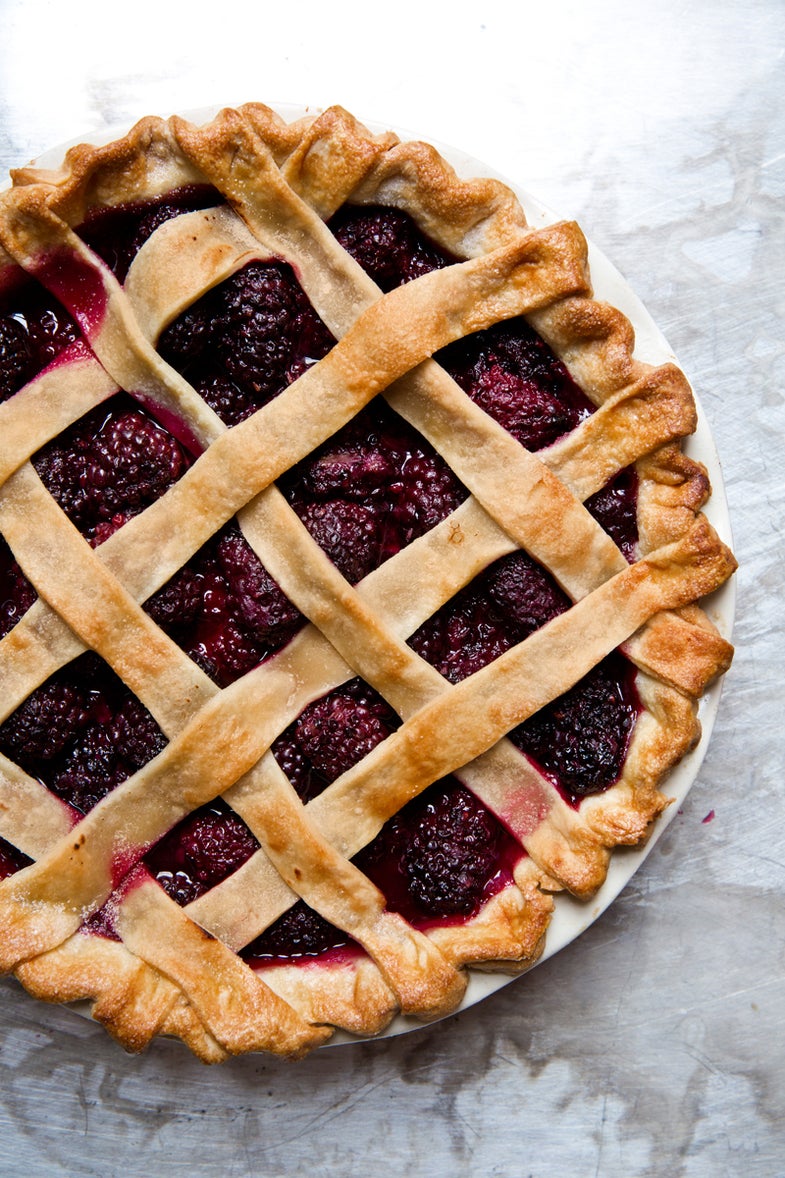 We just can't resist pie in any of its forms. What's not to love about a flaky crust holding a delicious filling? Pies are versatile enough to satisfy any craving—sweet pies can be rich and chocolatey or light and fruity, and savory pies present a whole other world of possibilities. From lemon meringue and pumpkin to chicken and crawfish, we've rounded up our favorite sweet and savory pie recipes.
One of the best pie fillings is fresh summer fruit. Our summer peach pie gets a comforting warmth from bourbon, cinnamon, and nutmeg. The sweetness is our plum pie is intensified by grape jelly. Some fruits are delicious in pie, but produce fillings that are too loose. To get around this, our black and blue berry pie and concord grape pie use tapioca, which thickens the filling without adding any off flavors or making it gummy.
Chocolate pies are wonderfully decadent. Our chocolate cream pie is simple and nolstalgic, with puddinglike filling and a crunchy chocolate wafer crunch. Our chocolate chess pie is a little more grown up—the crust contains bitter cocoa nibs and a nutty cornbread crumble acts as a topping.
Sweet pies dominate, but savory meat pies deserve your attention. Creamy chicken pot pie is iconic, but that's just the start. Our stargazy pie is a show-stopper. It features a thick, cider-rich rabbit and crawfish sauce baked into a biscuitlike beef suet crust with whole crawfish poking out.
Find all of these recipes and more in our collection of our favorite pie recipes.