Recipes
Spaghetti with Anchovy Garlic Sauce
Punchy pantry supper in 15 minutes.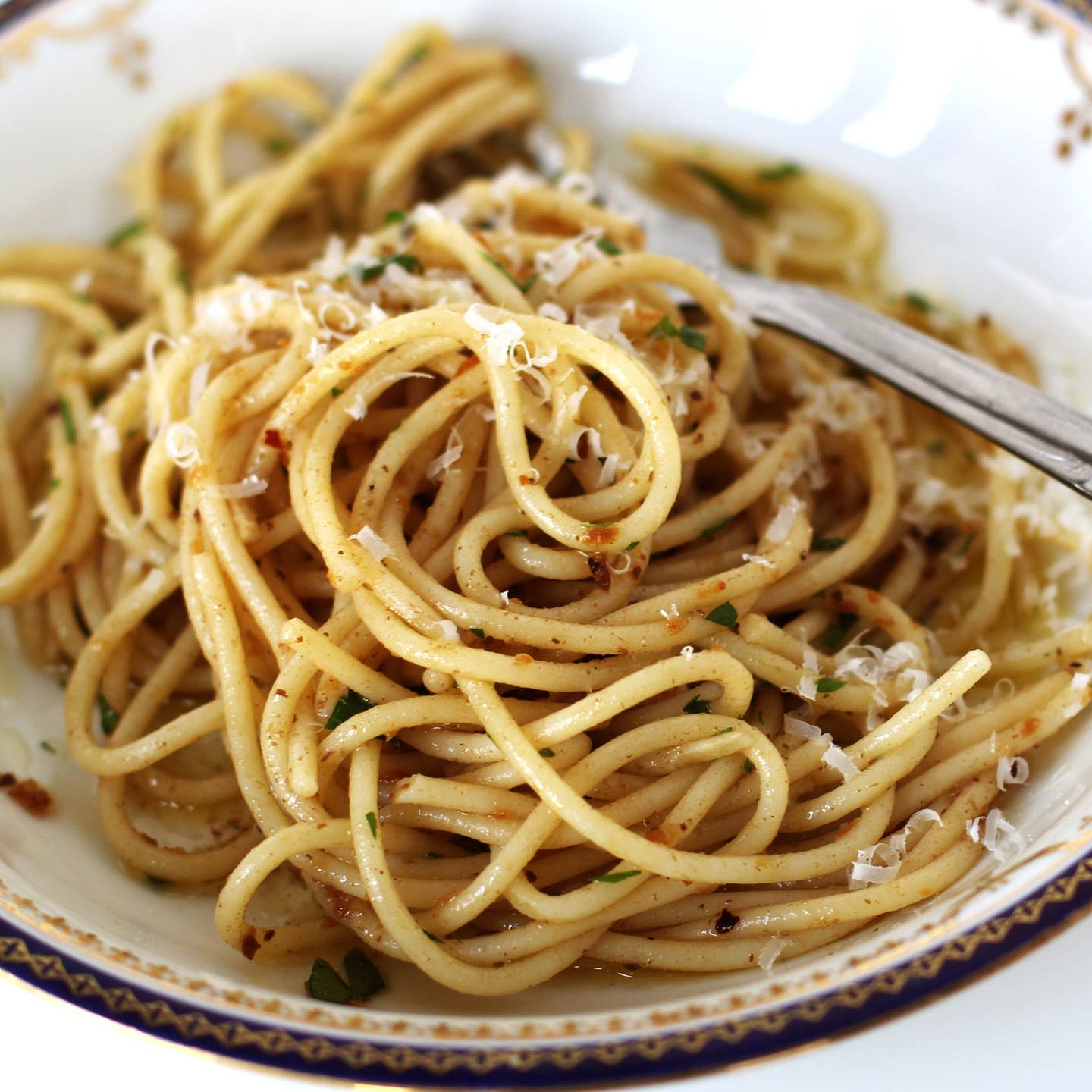 Anchovy paste lends umami richness to a simple garlic-butter sauce in this quick and easy weeknight supper. Seek out delicate noodles like thin spaghetti or capellini for this aromatic anchovy pasta dish.
Ingredients
1⁄3 cup olive oil
4 cloves garlic, mashed into a paste
1 (2-oz.) tin oil-packed anchovies, mashed into a paste
Pinch crushed red chile flakes
4 tbsp. butter, cubed and chilled
8 oz. spaghetti
2 tbsp. finely chopped parsley
Kosher salt and freshly ground black pepper, to taste
Freshly grated parmesan, for garnish
Instructions
Step 1
Heat oil in a 12" skillet over medium heat. Add garlic; cook, stirring occasionally, until golden, 2–3 minutes. Add anchovy paste and chile flakes; cook until deeply caramelized, about 5 minutes. Reduce heat to medium-low; slowly stir in butter to make a smooth sauce.
Step 2
Meanwhile, bring a large saucepan of salted water to a boil. Cook spaghetti until al dente, about 10 minutes.
Step 3
Add spaghetti and parsley to skillet and season with salt and pepper; toss to coat. Divide among serving bowls and garnish with parmesan.
The Best Anchovies Are Perfect on Their Own