When That Anchovy Craving Hits, Break Out These Umami-Packed Recipes
All the little fishies.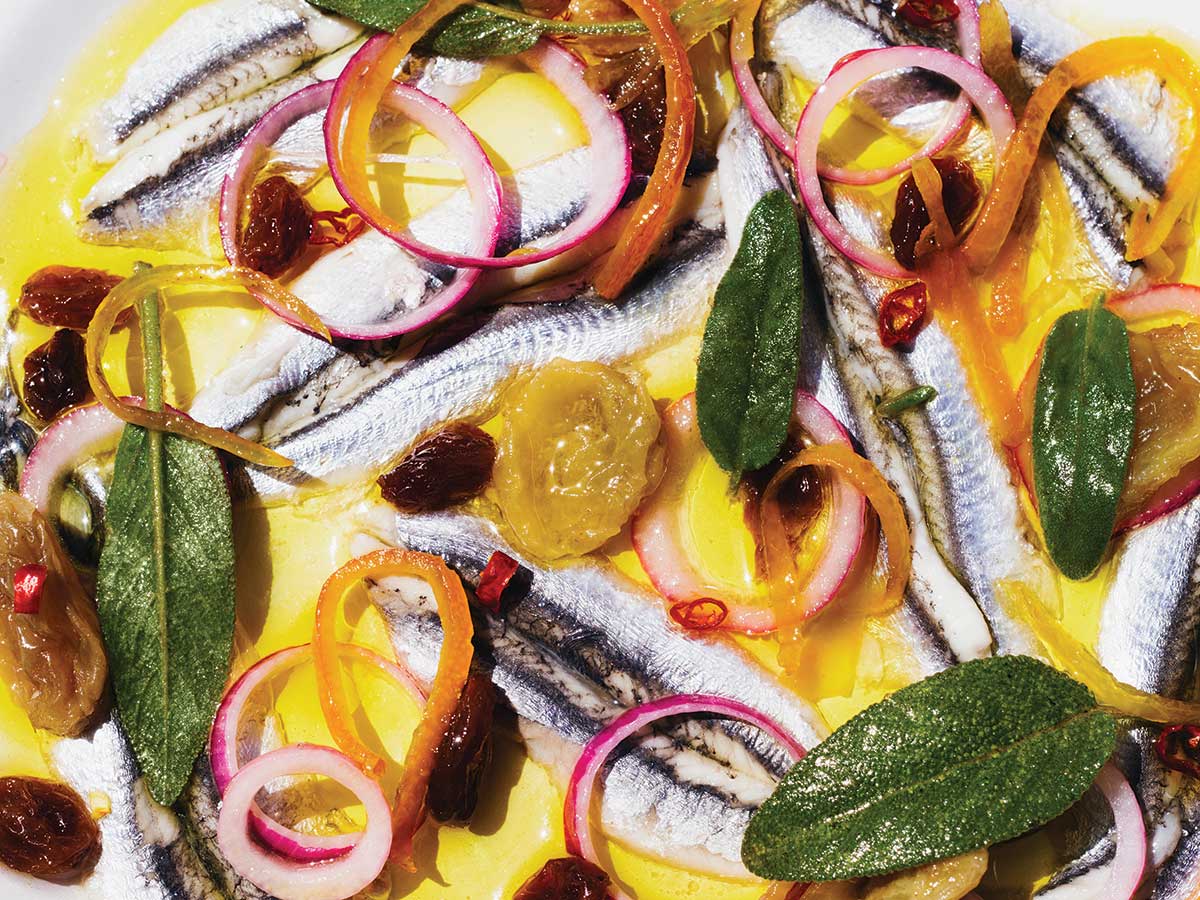 Whether they're the stars of a dish or the unexpected secret ingredient, anchovies lend their savory je ne sais quoi to just about everything that they touch. But for some reason, this sustainable little fish gets a bad wrap. 
For the anchovy-shy, try experimenting with a tube of anchovy paste or a bottle of fish sauce: Whisk just a bit to salad dressings, pasta sauces, or soups and in no time, you and yours will learn to love that indefinable salty tang. 
If you can get your hands on fresh anchovies, try deep-frying, marinating, or grilling them either butterflied or whole. Out of season, seek out marinated white anchovies, such as Spanish boquerones, from your local specialty grocer for an elegant, no-fuss tapa or salad topping. Or slip the standard, oil-packed supermarket variety into anything that could benefit from a hit of umami—from pasta to pizza to steak. 
Whichever form you choose, this diminutive fish is an easy way to upgrade just about any meal. Here are some of the best anchovy recipes from our archives.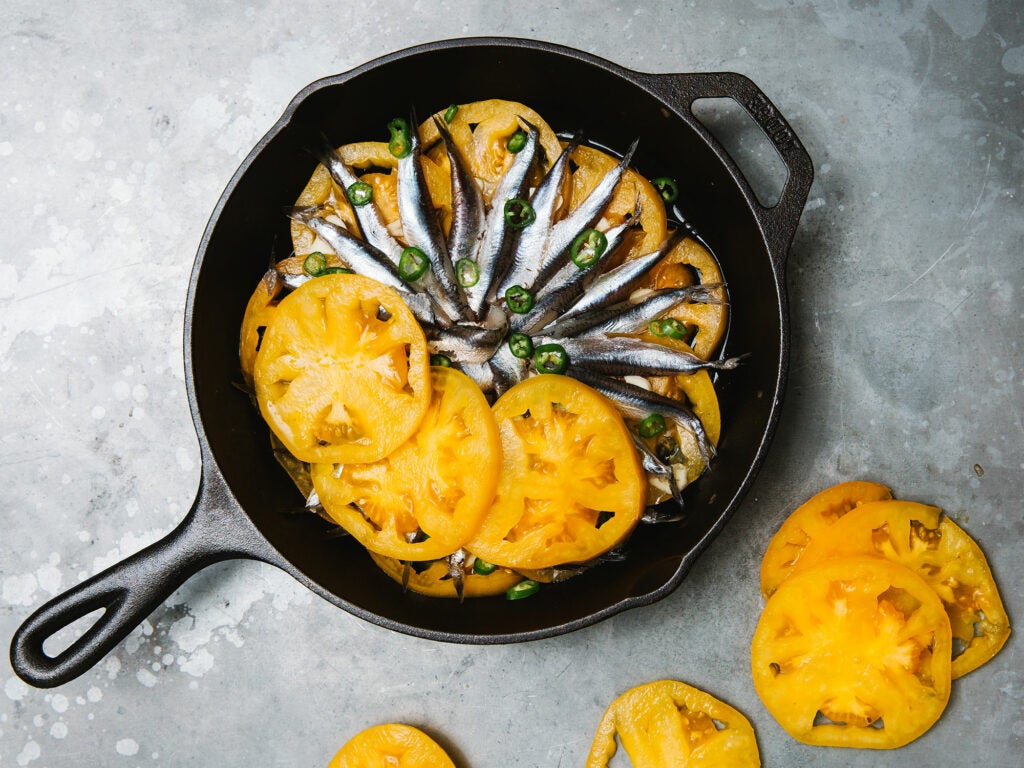 Turken's anchovy bugulama layers whole fish (cleaned, head and tail removed, spine left in; you could also use butterflied fillets) with thinly sliced tomatoes and green chiles. A splash of white verjus or apple vinegar (do not substitute wine vinegar) lightens the dish while bringing out the sweetness of the tomatoes. Get the recipe >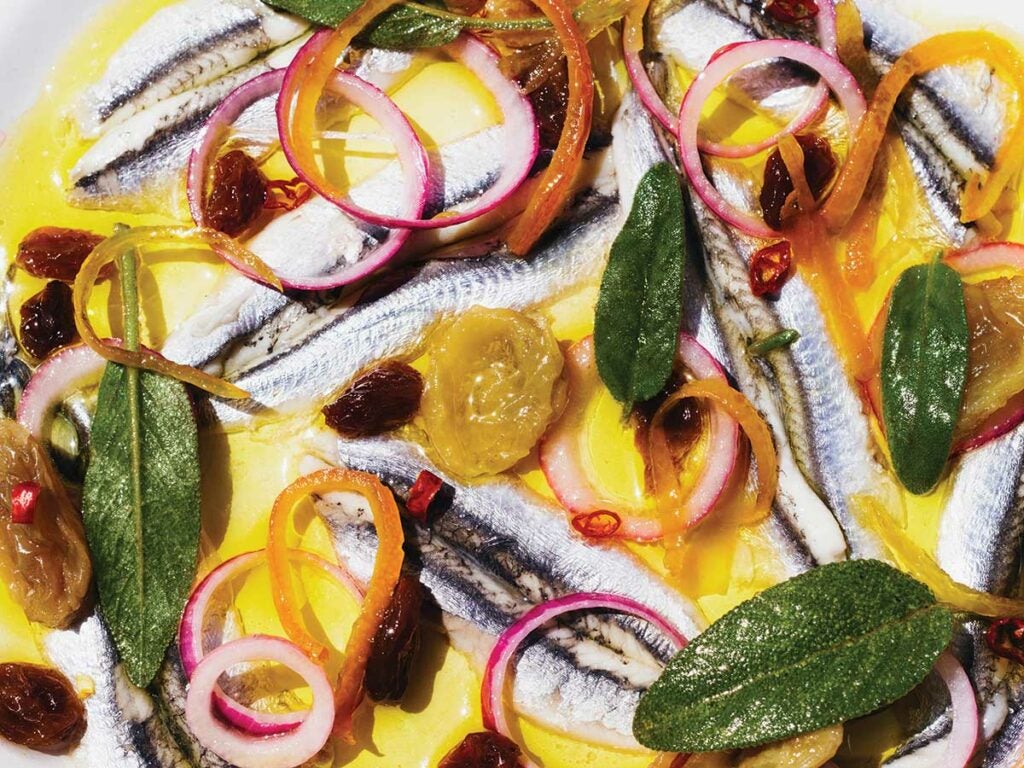 Chef Giorgia Goggi, a self-­proclaimed anchovy lover, marinates her own fillets and sun-dries raisins from local grapes to make this delicate sweet-sour dish. Store-bought marinated anchovies work perfectly well, and when they're soaked in the dish's pickling liquid, even grocery-store raisins will take on a juicy plumpness. Get the recipe >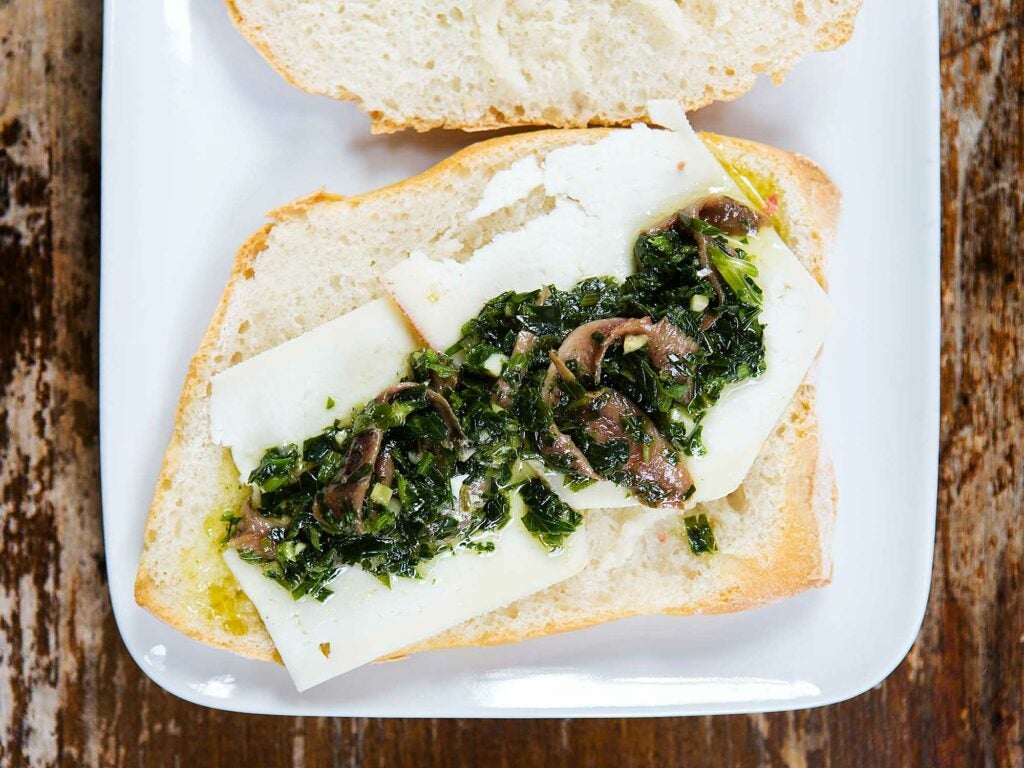 This crusty sandwich only calls for a handful of ingredients—pecorino, parsley, and anchovy—but has big flavors. Get the recipe >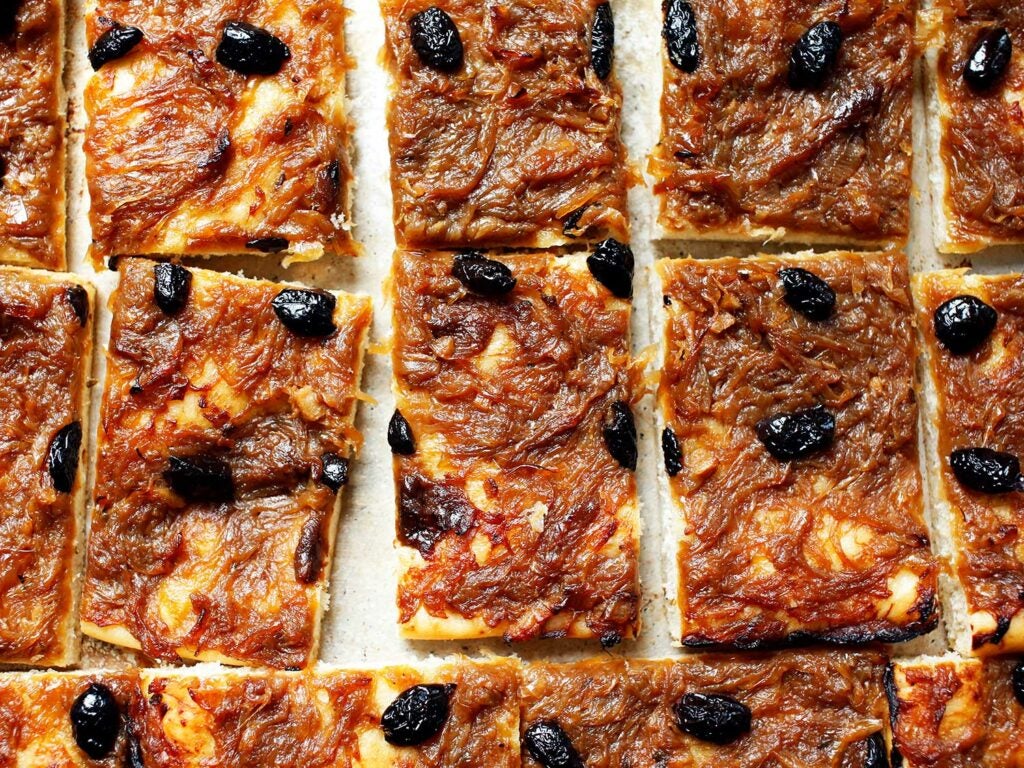 The layer of onions on a proper pissaladière should be half as thick as the crust. The sweetness contrast nicely with the briny anchovy fillets and niçoise olives on top. Get the recipe >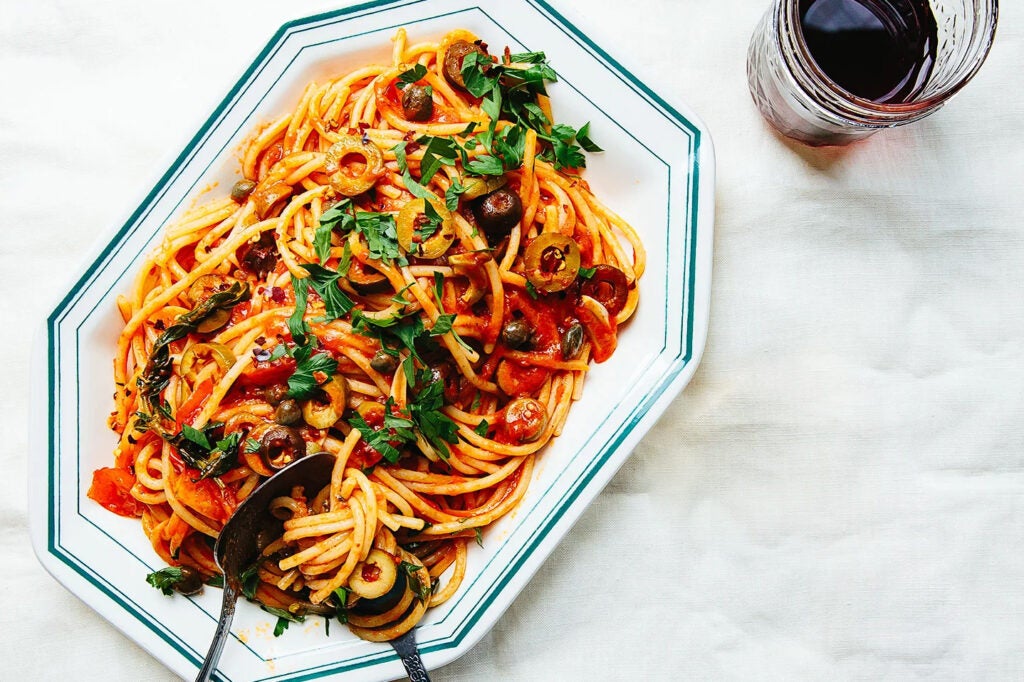 Rumor has it that pasta puttanesca–literally "whore's pasta"–was a quick and easy dinner of choice among Neapolitan working ladies, but the dish's salacious history is unlikely. Get the recipe >
This Swedish gratin of shredded crabmeat is traditionally made using Västerbotten, a salty aged cows' milk cheese, but parmesan works well as a substitute. This recipe first appeared in our December 2013 issue along with Corey Arnold's article Polar Harvest. Get the recipe >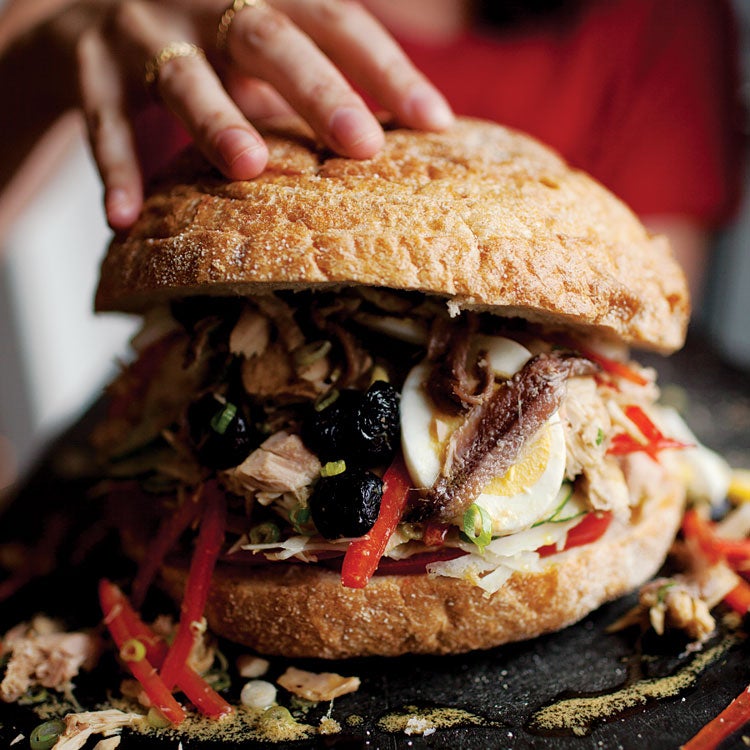 Packed with tomatoes, local bell peppers, black niçoise olives, anchovies and tuna, pan bagnat is basically a salade niçoise on crusty bread. Get the recipe >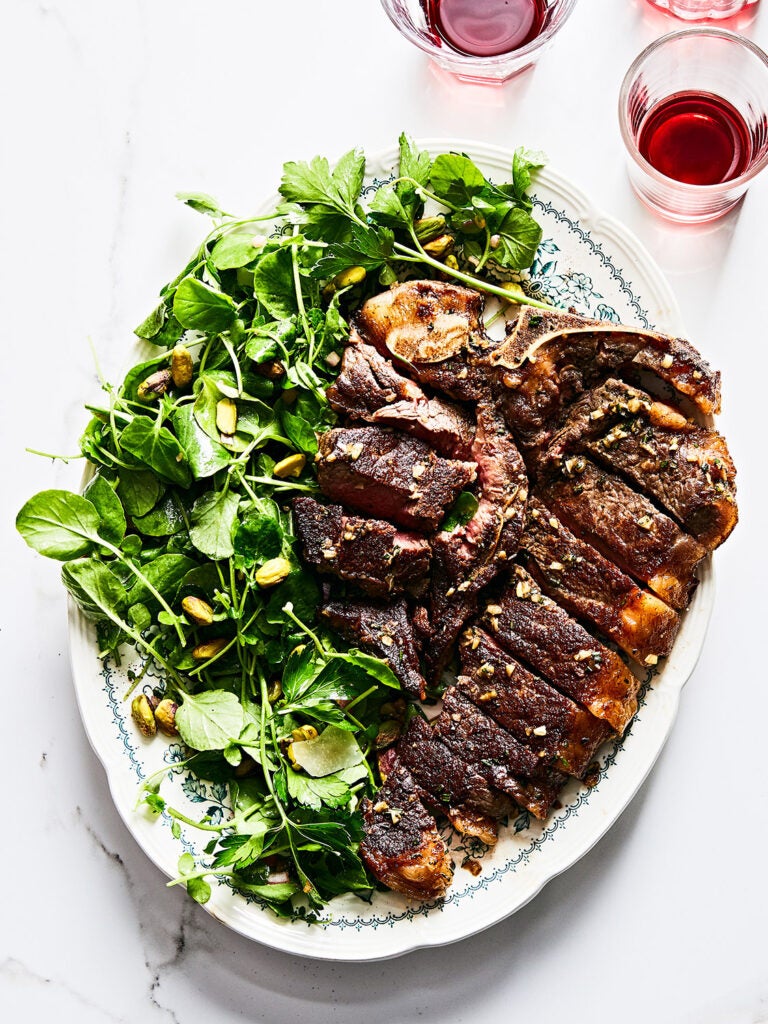 Modeled after the famed Tuscan porterhouse, which in Italy is most often served in hefty cuts for sharing, this slightly more petite version comes together quickly, easily, and affordably for dinner at home. Get the recipe >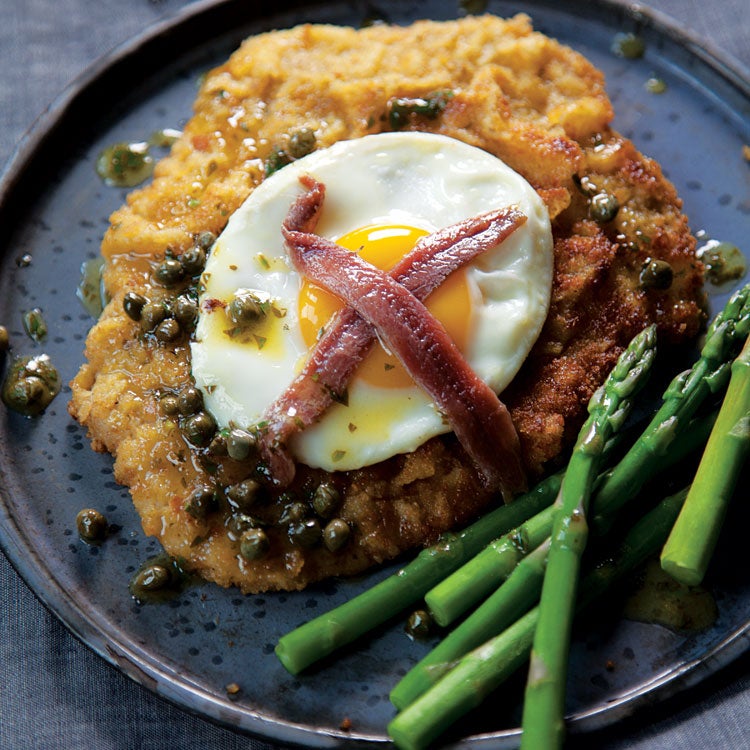 The crisp-fried veal topped with luscious egg, salty anchovies, and capers is a brilliant study in contrasting flavors and textures. Get the recipe >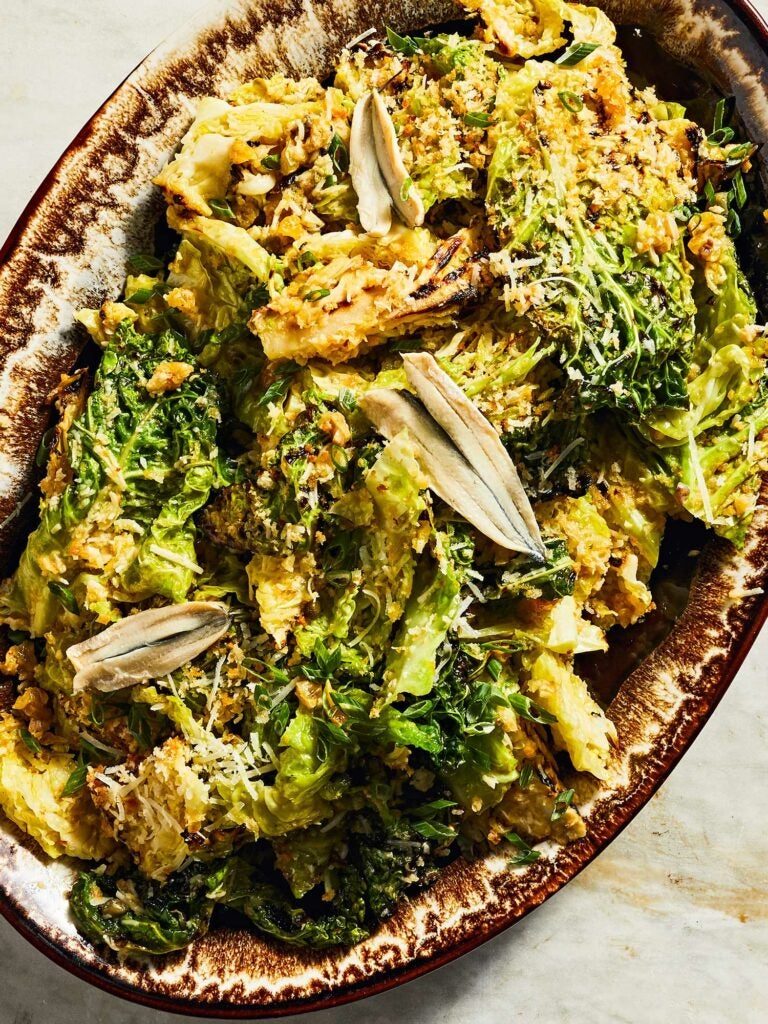 Fire-roasted savoy cabbage is tossed with garlicky bread crumbs and a caper-anchovy vinaigrette in Andrew Carmellini's summery, modern take on a Caesar salad. Get the recipe >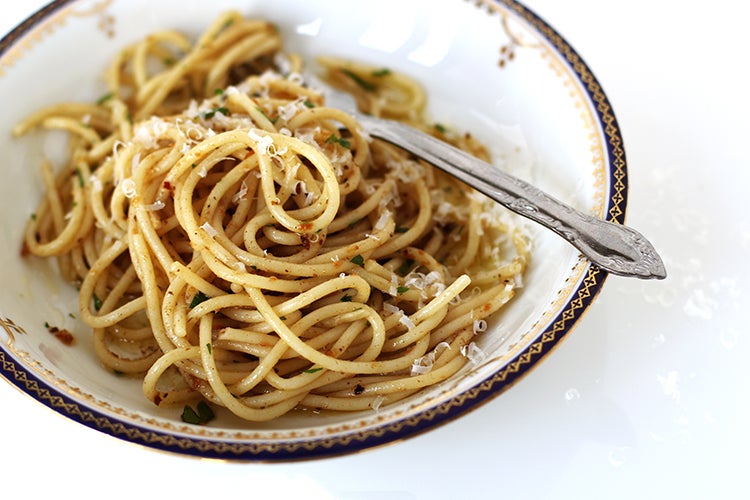 Anchovy paste adds an umami flavor to a simple garlic and butter sauce, perfect tossed with a thin pasta such as spaghetti. Get the recipe >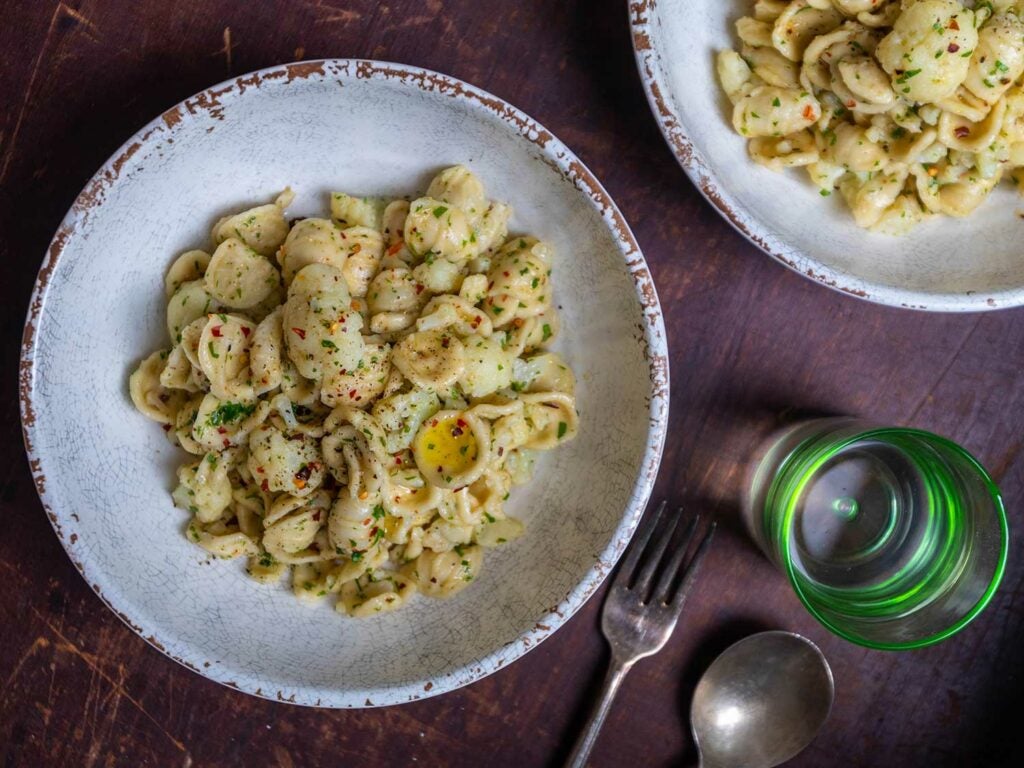 Tender cauliflower meets umami-rich anchovies and fruity olive oil in this easy pasta recipe from The Best of Bugialli (Stewart, Tabori & Chang, 1994) by Giuliano Bugialli. Get the recipe >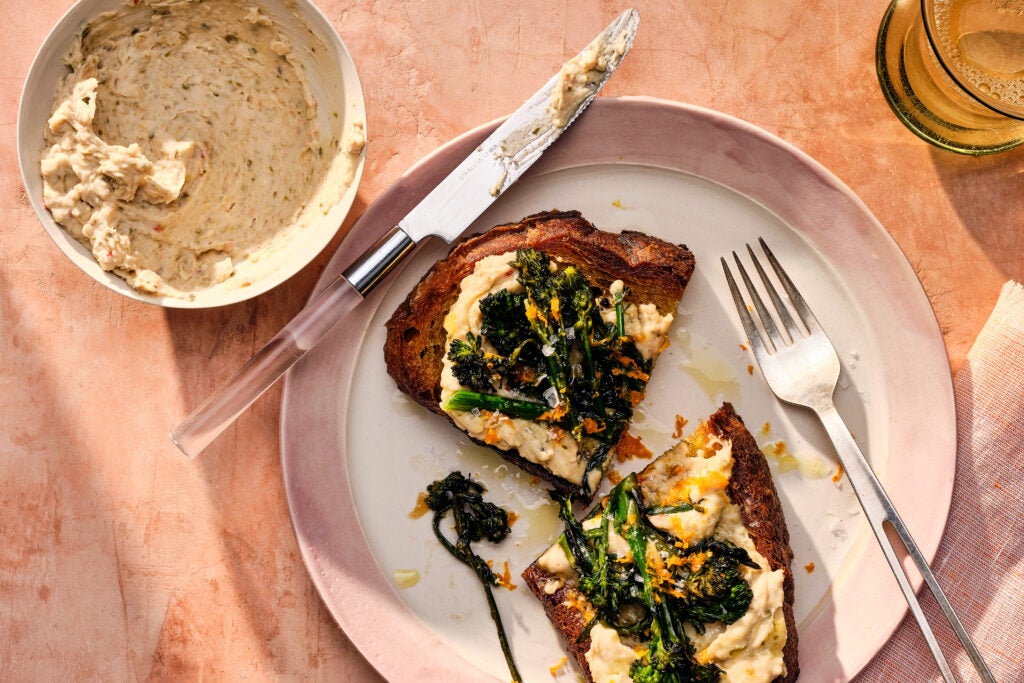 Salty anchovies and capers, and creamy white beans are the base for this craveable spread based on a classic French dish. Get the recipe >