Techniques
How To Make General Tso's Chicken
Crunchy, sweet, and spicy, this quintessential Chinese-American dish has a storied history and makes for a satisfying dinner
Serves

serves 4

Cook

55 minutes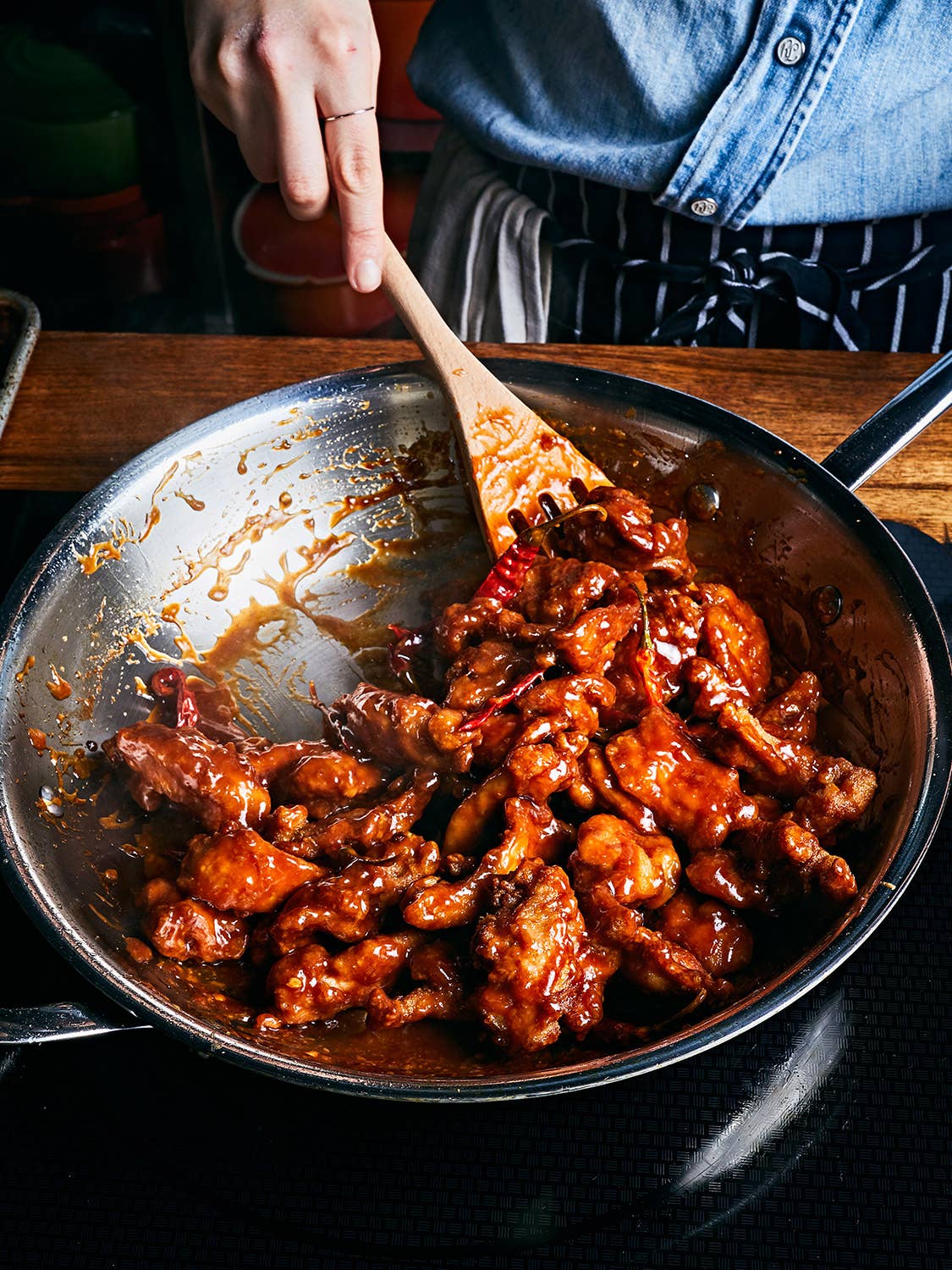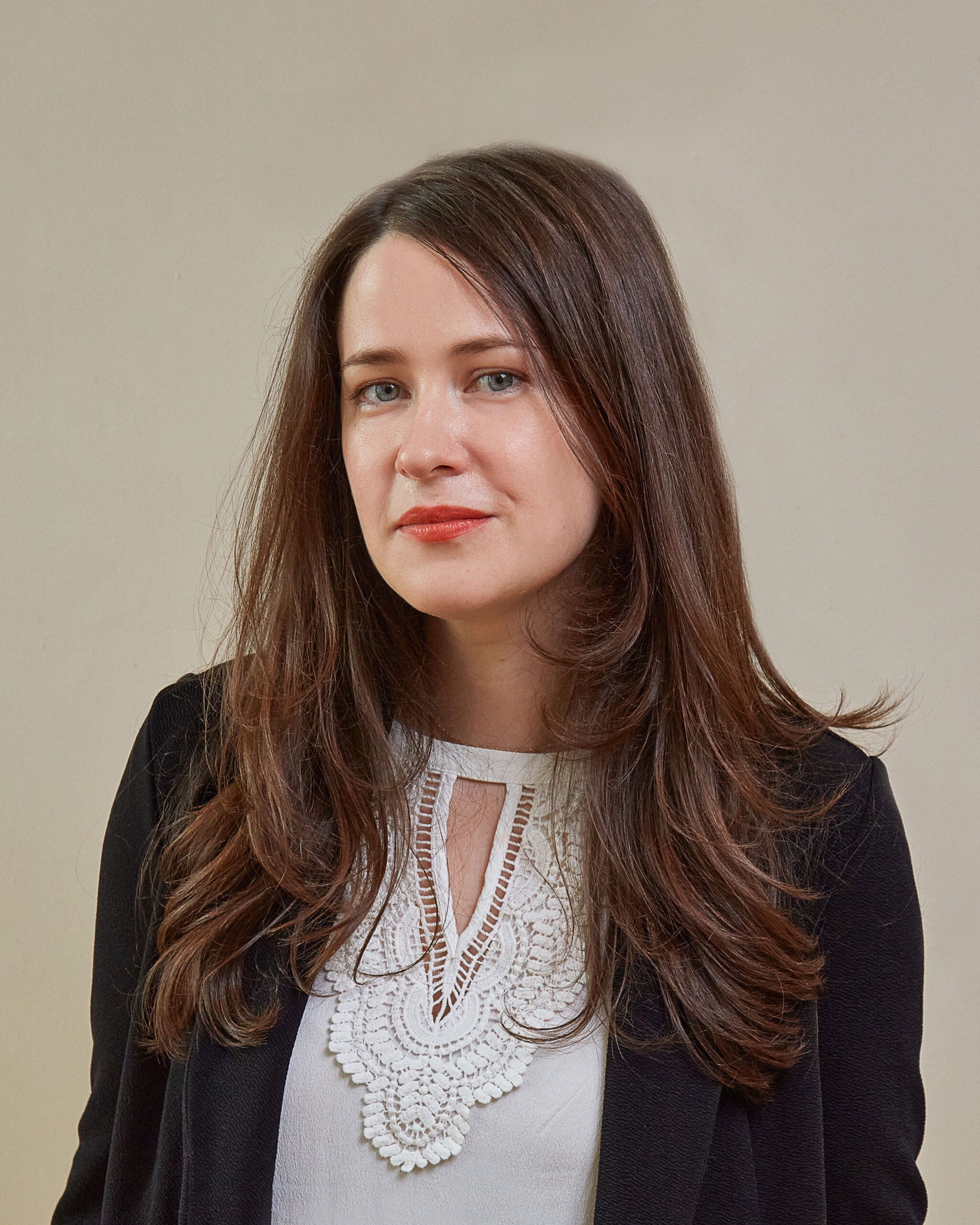 ---
According to The Museum of Food and Drink in Brooklyn, New York, there are nearly 50,000 Chinese-American restaurants in the U.S. While the menu of course varies from restaurant to restaurant—the vast majority of these establishments are independently owned businesses, after all—there's one dish you can almost always expect to find: General Tso's chicken.
The dish as most Americans know it today was invented by a Hunanese chef named Peng Chang-kuei in the 1950s. Fuchsia Dunlop, the English-language authority on Chinese cuisine, chronicled the chef's story in her excellent Revolutionary Chinese Cookbook. Peng worked as an official chef for the Nationalist government, and after the Chinese Civil War ended in 1949, defected with his employers to Taiwan. It was there that he created the original version of the now-famous chicken dish and named it after a Hunanese general, Tso Tsung-t'ang (or Zuo Zongtang), who was best-known for putting down a rebellion in the western desert region of Xinjiang in the 19th century.
This early iteration of General Tso's chicken was very much true to Hunan cuisine. Peng described its flavors in Dunlop's book as "typically Hunanese—heavy, sour, hot, and salty." The dish had none of its current characteristic sweetness until the 1970s, when Peng began serving a Westernized version at his eponymous restaurant Peng's in New York City. "The original General Tso's chicken was Hunanese in taste and made without sugar," Peng explained, "but when I began cooking for non-Hunanese people in the United States, I altered the recipe."
The chile-laced sweet-and-sour sauce that resulted helped put General Tso's chicken on the map. In her review of Peng's for the New York Times, restaurant critic Mimi Sheraton lauded the dish as "a stir-fried masterpiece, sizzling hot both in flavor and temperature." General Tso's chicken soon became a trend at fancy Chinese restaurants before evolving into an everyday staple on Chinese takeout menus across the country. The dish not only planted a flag in the American culinary landscape, but it also had an enormous impact on the Chinese diaspora in the U.S. As Andrea Cherng, the chief marketing officer for Panda Express, told NBC , Americanized Chinese recipes like General Tso's "are the reasons why Chinese immigrant families in the U.S. were able to provide for their families." The final twist in General Tso's journey is that the Westernized version of the dish has even traveled back to its home country in recent years, popping up on menus at upscale restaurants like Hong Kong's Mott 32.
Curious to better understand the dish, we decided to skip delivery and make it from scratch. Here's what to keep in mind when cooking this classic comfort food at home.
Start with a Flavorful Marinade
A thin cornstarch-and-egg mixture seasoned with soy sauce serves as both a quick marinade and a batter. Let the chicken (I prefer boneless, skinless dark meat) soak at room temperature until all the pieces are infused with flavor, about 15 minutes.
Lightly Batter Your Chicken
Using wooden chopsticks, lift the chicken from the bowl of marinade, shaking gently to remove any excess. The thin coating that remains will allow the chicken to fry up nice and crispy. Too much batter gives the meat an unappealing doughy and dense texture when it's returned to the sauce.
Frying ginger and garlic softens their flavors and infuses your cooking oil with their fragrance—but they don't need long. The natural sugars in garlic in particular burn quickly, so do not walk away from the stove; 15 to 30 seconds should do the trick.
Mott 32 uses dried facing-heaven chiles, which are popular in both Sichuan and Hunan cooking, to give its General Tso's chicken a spicy kick. The Chinese peppers have a powerful heat and a musky-nutty-tannic flavor that is enhanced by toasting.
They can be tricky to find here in the U.S.—check your local Asian markets or order them online. Tianjin chiles have a similar heat level and are easier to source. If you can't track down either, don't be discouraged; readily-available dried cayenne chiles are a near substitute.
If you are sensitive to heat but don't want to skimp on the chile flavor, tone down the spice level by snipping the stems off the chiles, and shaking out and discarding the seeds before using. Either way, toast the chiles gently with the aromatics and take care not to burn them—they should be no darker than a rich, reddish tobacco brown.
Make a Well-Balanced Sauce
Two ingredients are key to this umami-rich, chicken stock-based General Tso's sauce: tomato paste and Shaoxing wine. The addition of tomato paste may not be authentic, but it lends depth, acidity, and sweetness. It also tints the sauce that familiar red hue without relying on artificial coloring. Just don't go overboard; the concentrated paste packs a lot of tomato-y flavor and can easily overpower the other ingredients.
Dark and complex, Shaoxing wine is made from rice in China's Zhejiang province, where it is both consumed as a beverage and used as a cooking wine. It's easy to find in Asian markets or online, but in a pinch, you can approximate its savory-astringent notes with an equal amount of manzanilla sherry.
A couple spoonfuls of apricot jam, while by no means traditional, serve as the sweetener in this General Tso's sauce. It also adds a welcome dose of acidity, while the pectin, the natural fruit compound that causes jams and jellies to set, acts as a gentle thickener, boosting the body of the sauce. This allows you to go easy on the cornstarch, which tends to get gloopy when used in excess.
A drizzle of toasted sesame oil enhances the nuttiness of the wine in the sauce and balances the acidity of the tomato paste and apricot jam. Sprinkle with sliced scallions for color and freshness, then serve with bowls of steamed white rice.
Ingredients
1½ lb. boneless, skinless chicken thighs, cut into 2-inch pieces
⅓ cup plus 1 Tbsp. cornstarch, divided
1 large egg, lightly beaten
¼ cup soy sauce, divided
½ cup low-sodium chicken stock
1 Tbsp. rice vinegar
1 Tbsp. Shaoxing wine or sherry
2 Tbsp. apricot jam
1 Tbsp. tomato paste
2 Tbsp. canola or peanut oil, plus more for frying
1 Tbsp. grated ginger
1 tsp. grated garlic
¼ cup dried Tianjin or cayenne chiles
Toasted sesame oil, for serving (optional)
Thinly sliced scallions, for serving
Steamed jasmine rice, for serving
Instructions
Step 1
In a medium bowl, add the chicken, ⅓ cup cornstarch, egg, and 2 tablespoons soy sauce. Toss well to coat, then set aside to marinate at room temperature for 15 minutes.
Step 2
In a small bowl, add the chicken stock, remaining 1 tablespoon cornstarch, vinegar, wine, apricot jam, tomato paste, remaining 2 tablespoons soy sauce, and ½ cup cold water. Whisk to combine.
Step 3
Line a large plate or baking sheet with paper towels and set by the stove. In a wok or large, deep skillet fitted with a deep-fry thermometer, add enough canola oil to reach 3 inches up the sides of the wok. Preheat the oil to 375°F over medium-high heat. Working in batches, use your hands or a slotted spoon to lift the prepared chicken from the marinade, shake off any excess, and add to the oil. Cook, stirring occasionally, until crispy and cooked through, about 4 minutes per batch. Using tongs or a heat-resistant slotted spoon, transfer the chicken to the prepared plate. Repeat this process with the remaining chicken.
Step 4
Discard the frying oil. Return the wok to high heat and add 2 tablespoons canola oil. When the oil is hot, swirl to coat the bottom and sides, then add the ginger and garlic. Stir-fry until the aromatics are fragrant but not yet browned, about 20 seconds, then stir in the chiles and cook until they begin to soften, plump, and turn a deep tobacco-brown color, 15–20 seconds more. Keeping your head away from the area above the stove, add the chicken stock mixture (it will sizzle and steam up violently). Bring to a boil, then adjust the heat to maintain a strong simmer. Cook, stirring occasionally, until the sauce is thickened and glossy, 7–10 minutes. Return the chicken to the wok, stirring well to coat. Continue cooking until the chicken is heated through, about 2 minutes more. Remove the wok from the heat, then transfer the chicken to a serving platter. Drizzle with sesame oil (if using), top with scallions, and serve with rice.