Culture
How to Let Your Fridge Scraps Lead
According to Tamar Adler's new cookbook, leftovers should be the MVP in everyone's kitchens.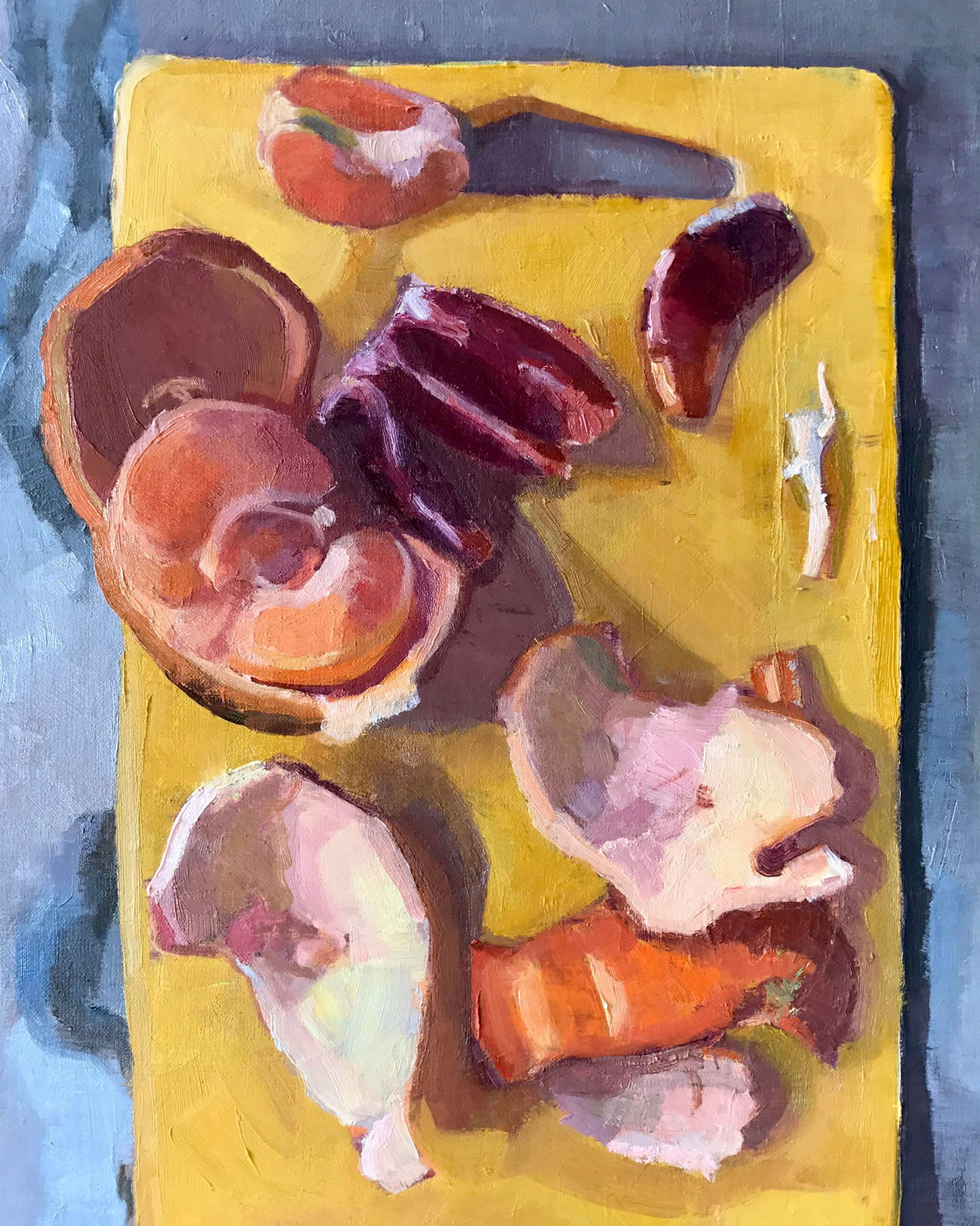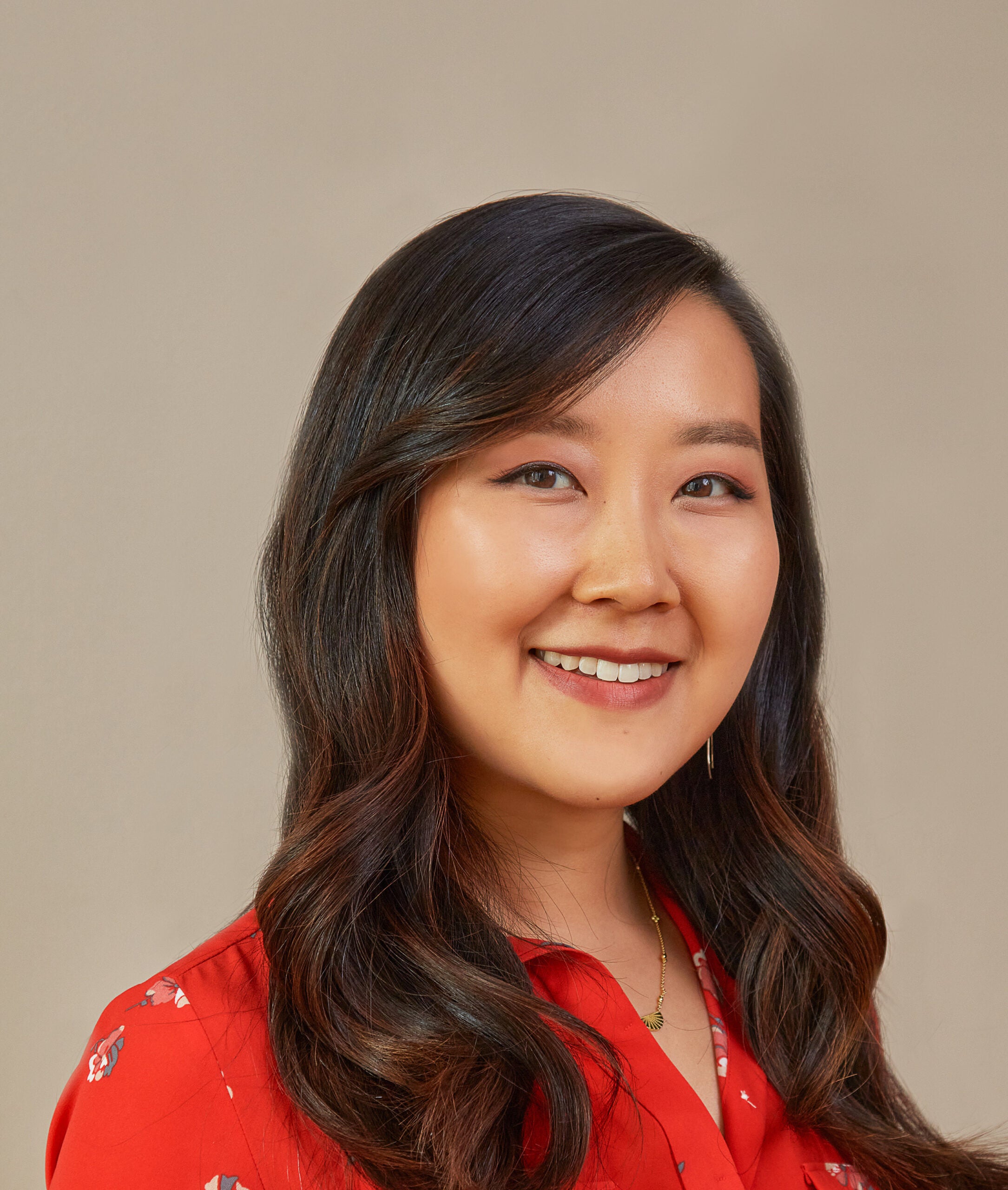 ---
My fridge, like most, is filled with bits and bobs. There's day-old white rice, half of a blue cheese wedge, and beef stew I cooked last weekend. A few overripe guavas, a handful of grapes, and some droopy scallions are rolling around in the crisper drawer. On the shelves inside the doors sit half-consumed cartons of milk, condiment jars down to their last dregs, and pickle brine that I keep telling my boyfriend I'm saving for deviled eggs.
As much as I make it a goal to use up existing ingredients in my fridge before buying more (for the sake of both frugality and also minimizing food waste), it often feels like the disparate odds and ends can't possibly produce a complete meal without another grocery haul. That's where chef Tamar Adler would disagree—because where the average home cook might see stray puzzle pieces that don't fit together, Adler sees delicious possibilities.
In her newly released The Everlasting Meal Cookbook: Leftovers A-Z, the chef shares a veritable encyclopedia of ideas for how to utilize just about any ingredient or dish in your fridge—from boiled eggs or pozole to ramen flavoring packets or the last bits of a maple syrup bottle. Though she recognizes the impossibility of representing all the leftovers across America, she says she wanted to ensure the book didn't "uphold the idea that everybody has the same things left over in their refrigerator." Drawn from her restaurant experience, kitchen experimentation, and global cookbook collection, Adler's diverse recommendations range from practical ("mangoes make the best smoothies") to reassuring ("bottarga lasts for a geologic period of time") to unexpected ("cold frittata plumps gratifyingly in warm broth").
Beyond imparting thrifty tips and hacks, though, Adler's broader goal is to give home cooks a new lease on leftovers. Far from mere scraps to be rescued from the trash, she firmly believes leftovers are building blocks to new and unexpected meal ideas. These are some of her cost-cutting principles that have transformed the way I approach my leftovers.
Cooked greens can go in countless delicious directions. I've learned that as long as one has leafy greens—be it spinach, kale, or turnip tops—it is impossible not to eat well. More than an affordable side dish or nutritious source of fiber, greens can be the bedrock for infinite mains. Oftentimes, all it takes to elevate greens to entrée status is a bit of fat. Combined with creamy béchamel, greens become the star of a comforting gratin. Mixed with yogurt and herbs like cumin or dill, it makes a cooling, creamy dip. Blended with toasted nuts, grated Parmesan cheese, garlic, and olive oil, it transforms into a rich pesto perfect for spreading on bread or tossing with noodles.
When in doubt, introduce crunch. Often, all it takes to give leftovers new vitality is to change the texture. "In particular, add something crispy or crunchy," Adler advises. An old portion of beans and rice, for example, can be fried so that it gets crisp and golden-brown (a tip she adapted from Brooks Headley's Superiority Burger Cookbook). Even a days-old sandwich can be delicious again if the outside of the bread is slathered in mayonnaise, coated in grated Parmesan, and re-griddled. "It will caramelize in a beautiful way," she notes. One of Adler's favorite ways to introduce crispiness is to upcycle the crumbs at the bottom of a bag of chips. She likes adding a flavorful crunch factor to pork chops by crusting them in a concoction of gremolata, mayonnaise, mustard, oil, and chip crumbs. Or, she'll add the crumbs into cookie dough to introduce a compelling savory element that counterbalances the baked goods' sweetness. Combined with some lime zest, the seasonings at the bottom of the bag (think Cool Ranch Doritos) even make a terrific seasoning salt for salads, rice, porridge, and myriad other dishes.
Cores, stems, and peels are secret weapons. The leftover bits of fruits and vegetables don't have to go straight into the compost bin. Before composting or tossing them, consider how their flavor or consistency might enhance other dishes. Things like cauliflower cores and iceberg lettuce cores can add texture to blended sauces like pesto, or make a new meal out of leftover takeout stir-fry. Odds and ends such as tomato cores, leek tops, and marjoram stems can impart lots of flavor when tossed into a braise, stew, or pot of beans. Don't discount peels either—root vegetable peels make a fantastic frugal snack. Whenever Adler peels tubers, she instinctively sets the oven to 400 degrees Fahrenheit and tosses the peels in olive oil. "I don't even compost my potato peels anymore," she says. Topped with grated cheese and thinly sliced scallions, "it's the perfect bar food."
Near-empty condiment and sauce containers are full of potential. Never again will I think of an old jar of peanut butter as nearing the end of its life. Rather, with a handful of affordable ingredients like garlic, fish sauce, lime juice, and sugar, those last bits can begin a new chapter as a sauce for salads and noodles. Perhaps you're reaching the bottom of a maple syrup bottle; Adler recommends adding water to it, shaking it well, then serving the liquid over ice as a refreshing summer sip. The next time you're close to finishing a bottle of ketchup, pour in some fish sauce, give it a shake, then add the concoction to fried rice or cold noodles for a boost of umami. Almost out of miso paste? Smash a few tablespoons of room-temperature butter into the jar to make a fancy-tasting miso butter.
Frittata, fried rice, sabzi, and minestra are reliable go-tos. These versatile dishes make a formidable quartet that Adler prepares again and again because they "can really accommodate anything" you might need to use up, she says. In the book, her "Any Vegetable Minestra" recipe includes two cups of chopped vegetables, cooked or raw, and notes that peels, stems, and cores are all fair game. In her recipe for fried rice, the chef calls for chopped crisp vegetables and chopped herbs, but leaves the choices up to the reader.
Starchy cooking water is extremely useful as a thickener. The next time you boil potatoes, save the cooking liquid (you can also freeze it to use later)—it turns out the starchy water makes an ideal thickening agent. If you're making a pot of soup and want a less watery consistency, pour in a little potato water. If you've seared a steak and have drippings left over, combine the fat with potato water to make a luscious gravy. If you're making mashed potatoes and run out of cream, swap out a portion of the dairy for potato water—Adler promises airy results. Just make sure to taste the cooking water first, as it may contain more salt than you want to add to a dish.
Don't pour out day-old tea. Anyone who brews a lot of tea has wound up with a half-finished kettle at some point, but that leftover liquid doesn't have to be fated for the kitchen sink. Instead, add some lemonade to make an Arnold Palmer, or pour in a splash of seltzer and limoncello for a grown-up refreshment. Adler also recommends saving tea to make a flavorful brine for chicken or ribs, or using the liquid to make savory marbled tea eggs.