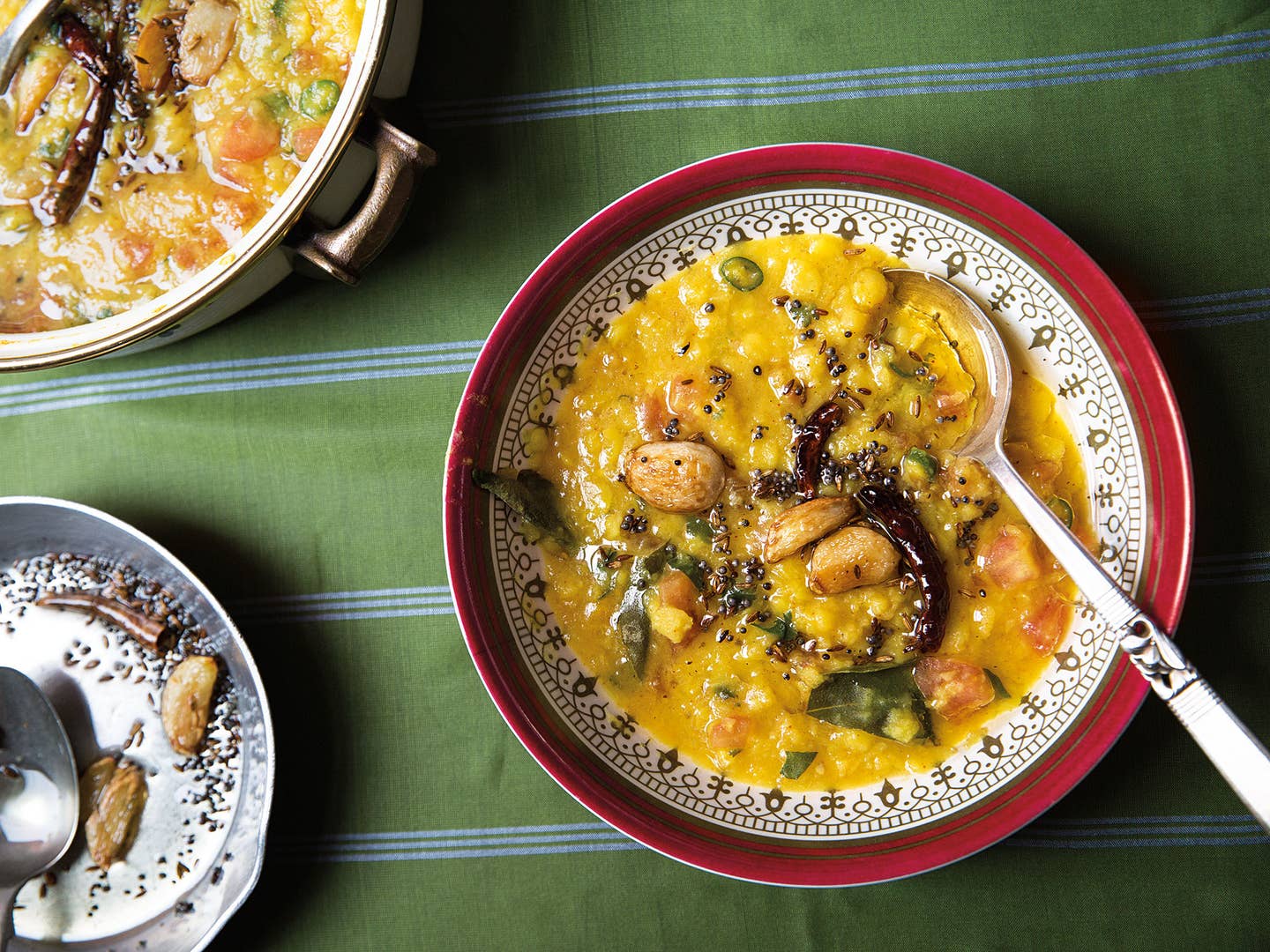 Recipes
Sweet and Spicy Recipes to Help You Blaze Through Your Jar of Curry Powder
Curry powder adds an instant kick to any dish, but it's best used fresh, so here's how to cook with it early and often
Indian culinary expert Madhur Jaffrey experienced a version of this tarka—a combination of fried spices and aromatics stirred into a soupy dal—while visiting the South Indian city of Hyderabad. It is soured with tamarind and seasoned with curry leaves and mustard seeds.
Bathed in fragrant curry- and ginger-infused coconut milk, this stew is a popular breakfast dish at Kingston cafes.
Pomegranate molasses, coriander, and curry powder perfume the filling for these tender stuffed onion rolls.
Beef Stew with Mashed Plantains (Sukuma Wiki with Matoke)
This Cape Town specialty generally consists of spiced meat mixed with chutney and tamarind paste and milk-soaked bread, poured into a dish, topped with a custard of egg and milk, and baked until it's golden on top. Get the recipe for Bobotie (South African Meat Pie) »
Served as a breakfast dish and also for dessert, this Indian-influenced sweet pasta is fried and topped with a saffron omelette, making it crunchy, sweet, tender, and savory all at once.