Skewers, Sticks, and Swords
However you thread them, these kebab recipes prove that dinner is more fun on a stick.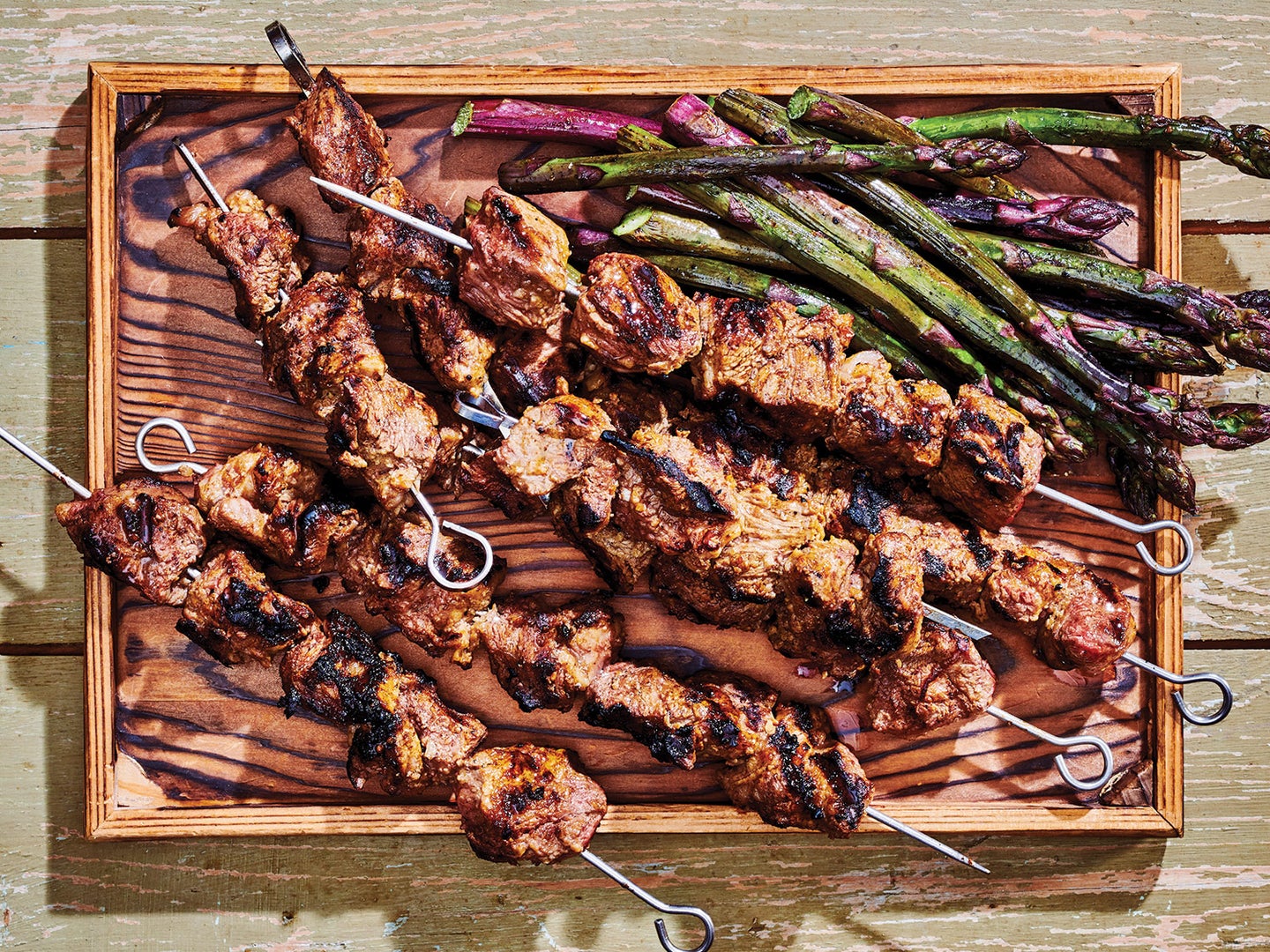 People around the world have been cooking food on swords and sticks over open fires for at least centuries. Skewering meat (or seafood, or veggies) holds ingredients in an even, rigid line, making them quick and easy to grill, and frankly, more fun to eat.
Throughout the Middle East and India, small pieces of marinated lamb or chicken, or seasoned ground meat are often threaded onto thin metal swords for kebabs, while in Southeast Asia, skewered foods make up a popular category of street foods, including the hugely popular satay. In Western China, a potent layer of aromatic spices coats skewered and grilled strips of lamb, and along Mexico's Pacific coast, beachside hawkers sell the day's fresh catch—marinated then grilled on a stick—to hungry beachgoers. Check out these, and the rest of our favorite kebab and skewer recipes below.