Melon Recipes for the Cantaloupe-Crazed
From honeysweet to bracingly bitter, the season's most refreshing fruit shines in every course.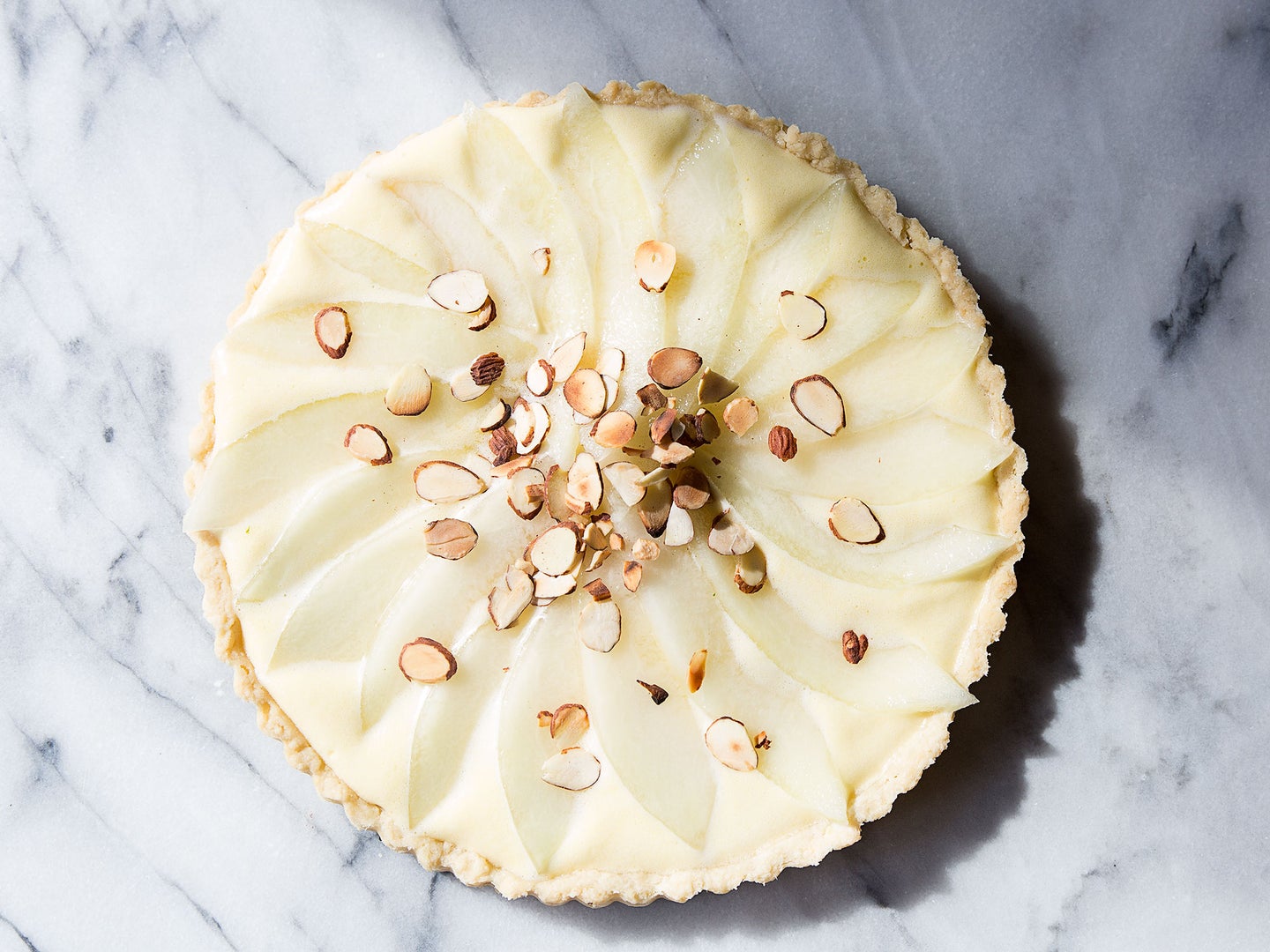 Melons don't get the love they deserve. Watermelons—an undeniable symbol of summer—hog most of the glory but cantaloupes, honeydews, and even bitter melons offer a wide look into just how varied the melon world truly is. 
Cantaloupes are a muskmelon staple in the precut fruit aisle. But for most of the year, they are bland echoes of their summer glory. The season's best boast soft, orange fruit with an intensely sweet taste perfect in refreshing drinks, bright tarts, and even atop toast. At their best, ripe, smooth-skinned honeydews, with their pale green-tinged flesh, are firmer and even sweeter than their smaller, sunny-hued cousins. . Melons can be left to ripen at room temperature for several days, but to really experience their refreshing flavors on a hot day, chill them in the fridge before serving.
Bitter melons occupy a space unique to cucurbits and are nothing like their sweeter muskier sisters. Featuring an elongated, bumpy body, these vegetables boast a bitter, acerbic taste. Despite this, they hold a special place in Indian and Asian cuisines as a cooling, refreshing agent in dishes. Salting ahead of cooking leeches out the harsher tannins and tames the bitter melon, allowing it to be used as an exceptionally sharp ingredient in stir-fries, stews, curries, and even cocktails.
This over-the-top architectural dessert (also known as brick toast) is popular in tea shops and casual restaurants in Japan, Taiwan, and Singapore. The dish is meant to be shared with a friend (or three) and the more color, texture, and height the better, so don't skimp on the garnishes. Cookies, seasonal fruit, and candy are typical ingredients, but sprinkles, nuts, and flavored syrups are not unheard of. Get the recipe for Shibuya Honey Toast »
This unusual Santa Claus melon tart makes for the perfect summer dessert. A bright melon curd fills an almond crust, topped with fresh slices of the fruit. Get the recipe for Santa Claus Melon Tart »
The simple pairing of cantaloupe and port could be found on the menu of any classic mid-century French restaurant. The best melon to use is the French Charentais, which is small and slightly acidic (though still sweet), but it's just as good with a musk or hand melon or cantaloupe. Get the recipe for Melon au Porto »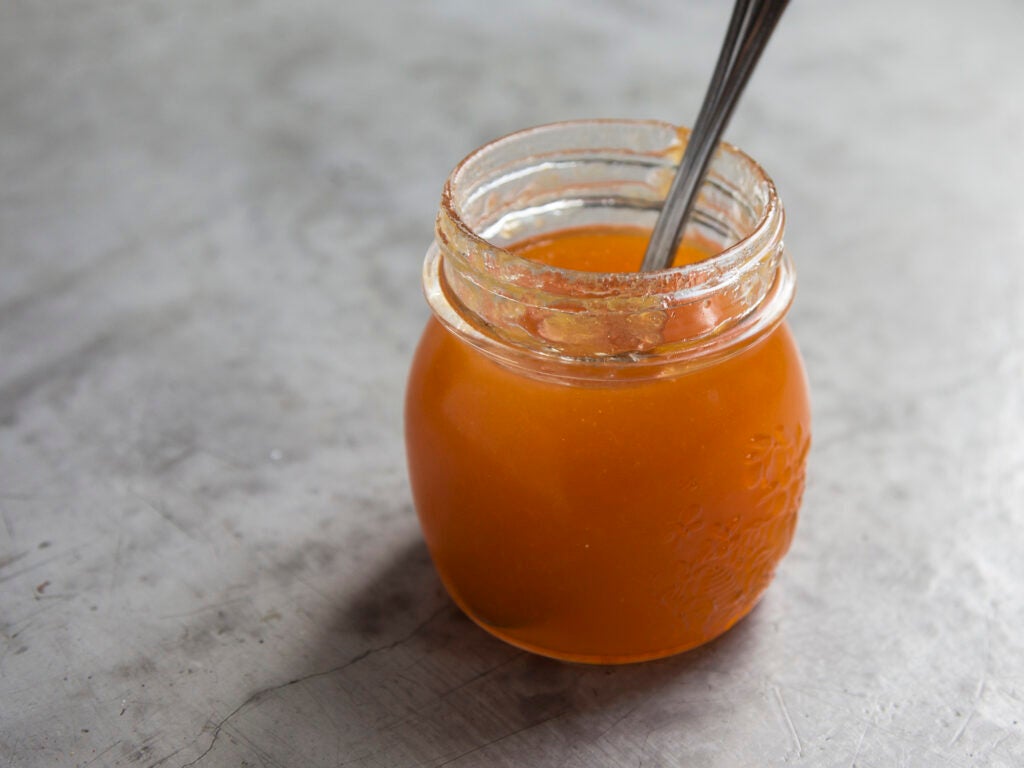 Like apple butter, melons can be cooked down to a jammy, spreadable condiment, as in this recipe from chef Silvia Baldini of Strawberry and Sage. Spread it on toast tomorrow morning or save it (via proper canning technique) for a pork chop in the dead of winter. Get the recipe for Melon Butter » Matt Taylor-Gross
Tequila, agave nectar, and cantaloupe purée get shaken up in this summery cocktail from Houston's The Pastry War. Get the recipe for Bala de Canon »
Test kitchen director Farideh Sadeghin got the recipe for this refreshing melon drink from her Iranian-born father, who makes it by grating fresh cantaloupe and combining it with water, sugar, and fresh mint. You can add a little gin for a cooling summer cocktail. Get the recipe for Persian Cantaloupe Drink »
In this elegant dessert, cantaloupe is grilled until it caramelizes and is then dressed with agrodolce, a sour-sweet Italian sauce made by reducing vinegar and sugar. Get the recipe for Grilled Cantaloupe with Peach Agrodolce »
Indian thandai, literally translated as 'something that cools', is a sweet, creamy milk drink flavored with nuts and mixed with spices such as cardamom, fennel, rose petals, and poppy seeds. On Holi, the Indian festival of colors, the refreshment is traditionally served with the addition of bhaang (a derivative of marijuana). Here we've substituted gin instead, which accentuates the nutty, warmly-spiced, floral flavors in thandai perfectly. Get the recipe for Thandai »
A sprinkle of sea salt enhances the sweetness of cantaloupe marinated in honey and spices. Get the recipe for Black Pepper and Honey-Marinated Cantaloupe with Basil »
This tequila and cantaloupe cocktail from Edinburgh's The Lucky Liquor Co. is refreshing and fruity, making it the perfect summer drink. Get the recipe for Calavera Catrina »
Wedges of gooey fried Camembert are served with both a sweet wine-spiked raspberry jam and a tart cranberry vinaigrette in this dish. Get the recipe for Fried Camembert with Ham, Melon, and Cranberry Vinaigrette »
The extracted juice from bitter melons takes the place of common bittering agents, such as Campari, in this floral, lime-punched cocktail. Get the recipe for Green Gin Cocktail »
One of the most popular snacks on the streets of Mexico is fresh fruit dusted with chile powder. The flavors and aromas of that snack are brought back in this tequila-based drink. Get the recipe for The Borderline Escape »
Video: How to Cut A Melon