Our Best Mezcal Cocktail Recipes
How to make 14 irresistible drinks with mezcal (and 5 mezcals to try!)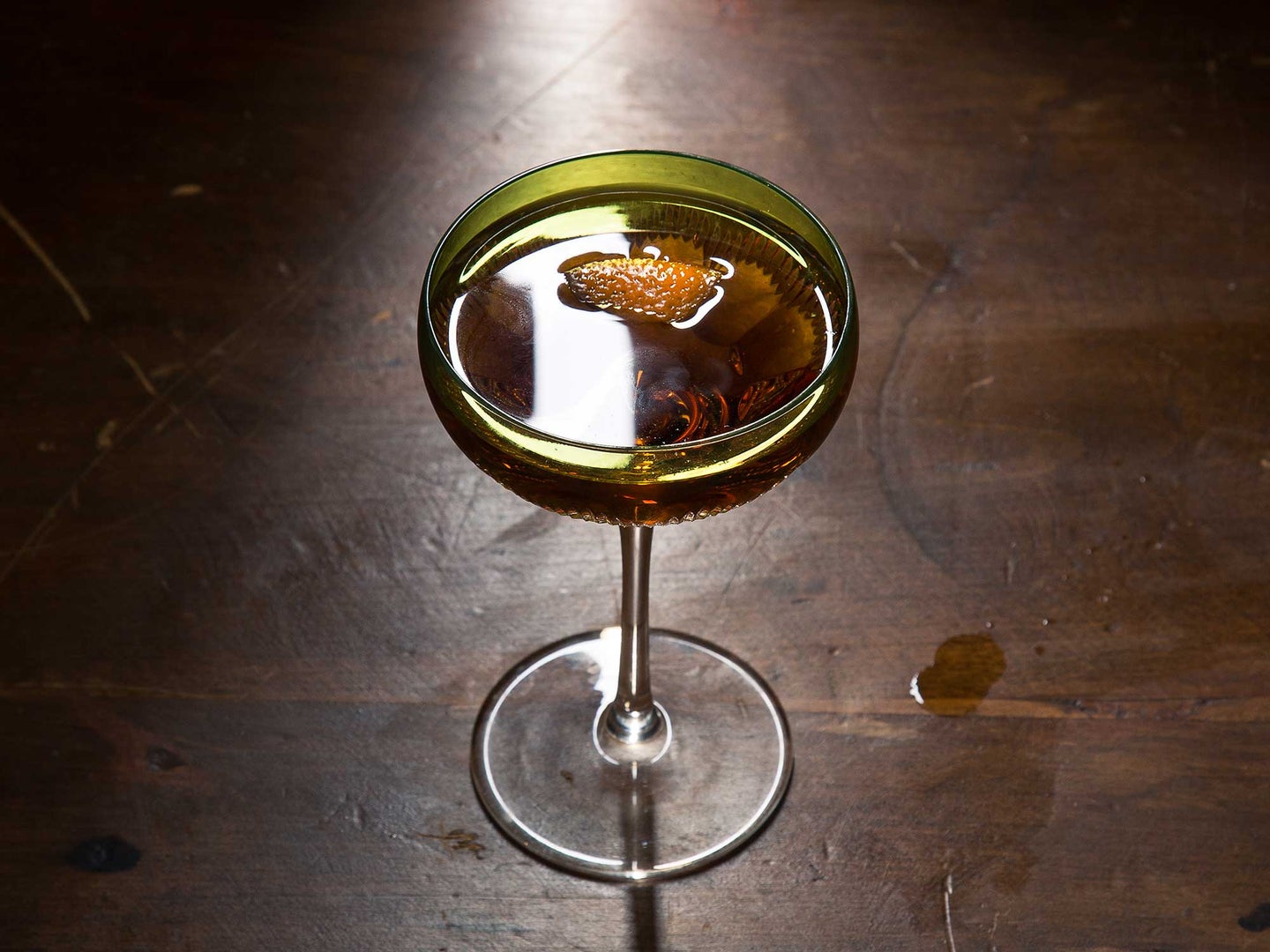 If you like tequila, but want a Mexican spirit with extra oomph, it's time to explore the wider world of mezcal. While tequila is distilled exclusively from blue agave—often by large commercial brands—most mezcal remains the purview of small, local producers who work with a number of different agave varietals. As a result, the spirit offers a more poignant expression of terroir, with flavor notes ranging from herbal to spicy, tart to smoky, savory to bittersweet. Traditionally enjoyed straight, or accompanied by orange slices and sal de gusano (a mixture of salt, dried chiles, and ground agave worms), this complex spirit has also given rise to a number of compelling mezcal cocktails.
The easiest way to try your hand at mixing mezcal is to swap it for tequila in a classic margarita, or even for whiskey or gin in a simple old fashioned or negroni. Feeling slightly more adventurous, but still want a simple mezcal recipe? Try this grilled pineapple margarita, which incorporates both tequila and mezcal (an infused, spicy mezcal adds a nice kick), or mix up the "Rising Sun," a smoky mezcal cocktail that builds upon the expected lime juice with grapefruit juice and Maraschino (instead of orange) liqueur.
The best mezcal cocktails, however, involve offbeat ingredients that play well with the spirit's particular flavors. Smoky mezcal benefits from the addition of fresh garden veggies and herbs, like asparagus ("Health Kick"), cucumber ("Oaxaca Cooler"), and fennel ("Fennel Delight"). Warm spices (think cinnamon and chiles) amplify mezcal's toasty agave flavor in "The Shaman" and "Little Devil."
Of course, the first step—for all of our mezcal recipes—is to procure yourself a fine bottle of agave liquor. Need help choosing one? These five excellent mezcals are good places to start. Enjoy!
Mezcal Martinez
This riff on a Martinez features earthy, smoky mezcal as its base spirit, the smokiness amplified by a flaming orange twist; Cynar brings in a complementary bitterness, balanced out with sweet vermouth and cherry liqueur Luxardo Maraschino. Get the recipe for the Mezcal Martinez »
Walking Stick
Smoky mezcal and sweet dark rum combine to form a unified spirit in this Cuban-inspired cocktail from Jason Asher of Counter Intuitive. Bittersweet Campari and fruity Cherry Heering add balance while cinnamon syrup adds a spicy, warming bite. Get the recipe for the Walking Stick »
Get seasonal recipes, methods and techniques sent right to your inbox—sign up here to receive Saveur newsletters. And don't forget to follow us on Instagram at @SaveurMag.
Grilled Pineapple Margarita
The Margarita is essential to America's canon of summertime drinks, and adding a grilled element makes it that much more American. Burnished pineapple adds a rich layer of fruitiness while mezcal lends a veil of smoke and spice. For even more smoke and spice, add a salt rim laced with chile powder and coriander. Get the recipe for Grilled Pineapple Margarita »
Devil's Garden
At first sip, lime juice and fresh mint refresh the taste buds, but soon the smoky and spicy undertones of chipotle-infused mezcal creep over the palate. A touch of Cynar, an unusual liqueur made from artichokes, adds a veil of mystery. Get the recipe for the Devil's Garden »
Rising Sun
This mezcal-based cocktail from Portland, Oregon restaurant Toro Bravo hits all the right notes: smoky, tart, and sweet, with just the slightest hint of salt. They use Maraska maraschino for its sweet, subtle almond flavor, but you can substitute whatever brand you have on hand. Get the recipe for the Rising Sun »
Health Kick
In this green cocktail, Los Angeles mixology consultant Matthew Biancaniello of Eat Your Drink (HarperCollins; 2015) doubles up on smoky flavors with both mezcal and grilled asparagus. Get the recipe for the Health Kick »
The Shaman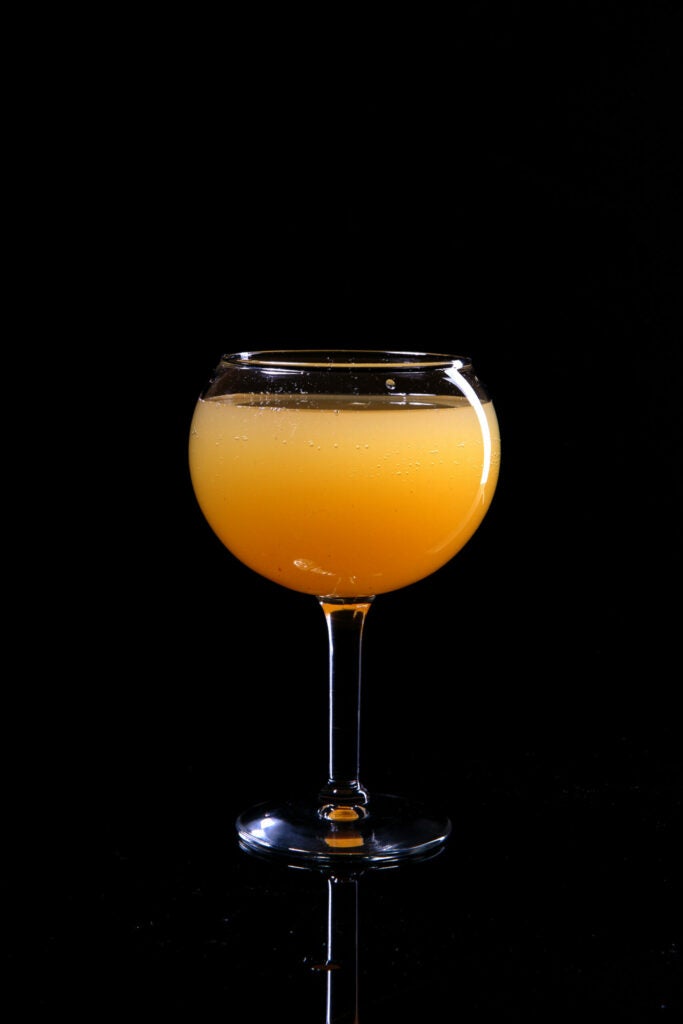 Leo Robitschek, bar director of The NoMad restaurant in New York City, pairs smoky mezcal and cinnamon syrup with floral pisco and fresh pineapple juice for this layered, tropical-style drink. Get the recipe for The Shaman »
Leo Robitschek, bar director of The NoMad restaurant in New York City, pairs smoky mezcal and cinnamon syrup with floral pisco and fresh pineapple juice for this layered, tropical-style drink. Get the recipe for The Shaman »
The Little Devil
Adapted from a cocktail served at the Skylark in New York City, tequila and mezcal get a sweet-spicy accent from cherry liqueur and Ancho Reyes, a spirit made with macerated dried poblanos that adds a delicate, lingering heat. Get the recipe for The Little Devil »
The Velvet Gentleman
This dark, smoky brandy cocktail from Manhattan's Rotisserie Georgette has a surprising brightness that cuts through the heaviness of holiday dishes, thanks to a splash of fruity Italian fortified wine and grapefruit bitters. Get the recipe for The Velvet Gentleman »
Touch of Evil Punch
Lemons and raspberries add tartness and a beautiful pink hue to this punch, slightly smoky thanks to the addition of mezcal. Get the recipe for Touch of Evil Punch »
Last Pontoon
This drink takes cues from mole's combination of smoky, sweet flavors, incorporating mezcal, sherry, dark rum, and cognac. Get the recipe for Last Pontoon »
Mezcalita de Piña
Made with mezcal, grilled pineapple, jalapeño, and lime, this take on the classic margarita is smoky, sweet, and spicy, with an herbaceous kick from cilantro. Get the recipe for Mezcalita de Piña »
Fennel Delight
The vegetal sweetness of licorice-like fennel pairs beautifully with tart grapefruit and smoky mezcal in this cocktail from the Manhattan restaurant Perla. Get the recipe for Fennel Delight »
Oaxaca Cooler
Muddled cucumber, lemon, and a pinch of chili salt are a refreshing match for Oaxacan mezcal. (This drink works best with a non-traditional, unsmoked agave mezcal.) Get the recipe for Oaxaca Cooler »