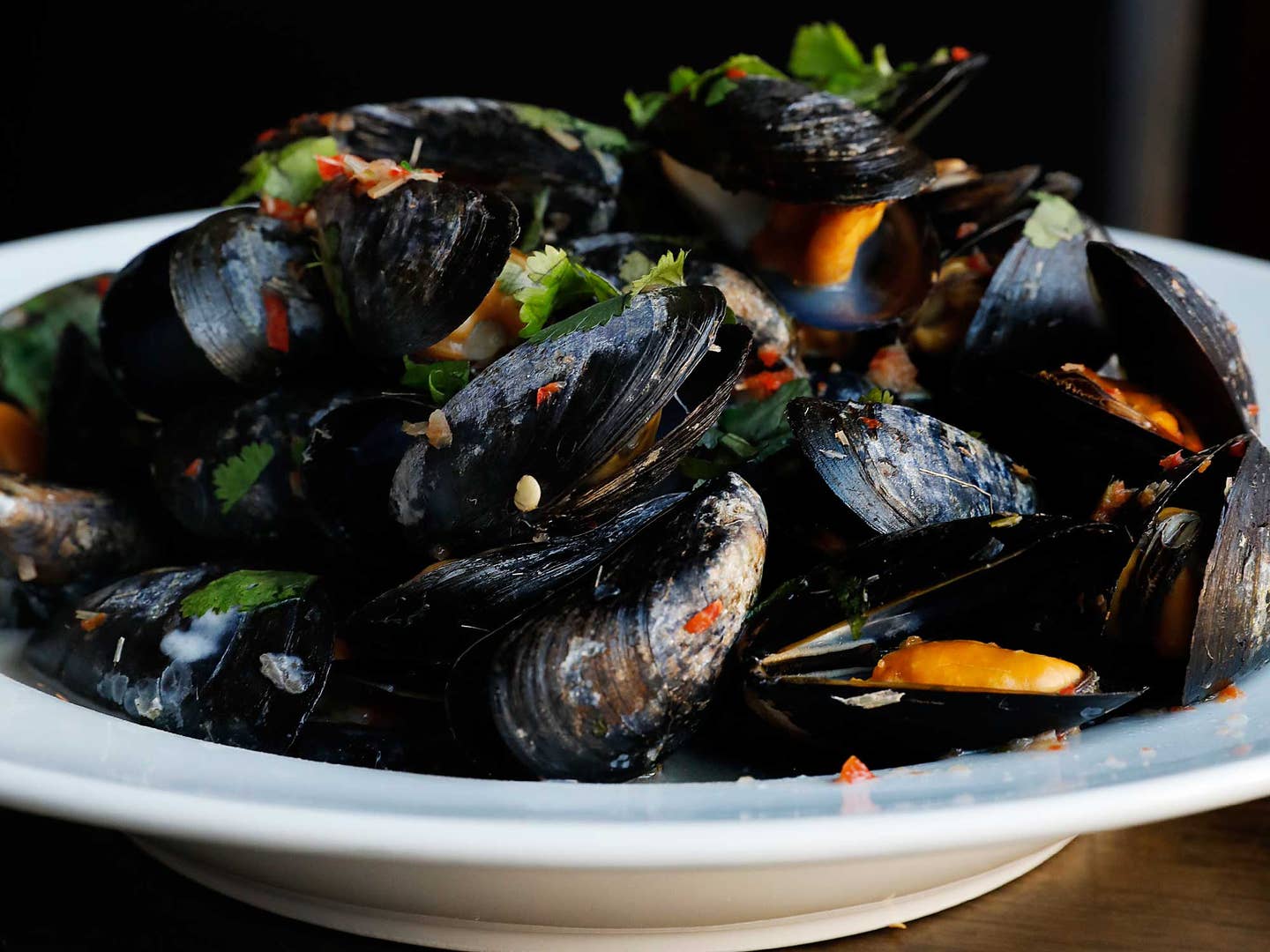 Techniques
Turn Mussels Into a One-Pot Meal With Coconut Milk
Our new favorite way to cook mussels via the Irish coast makes for an incredible seafood dish
Sometimes, can be hard to find a way to make a really filling meal out of mussels. Even if you love them enough to eat them by the bucket, there's no getting around the fact that they just don't take up that much stomach space on their own.
Enter: a sweet and spicy coconut broth so good, you're not going to want to leave a drop.
This by itself isn't going to do the trick, but once you've pigged out on all the mussels in your bowl, you'll be left with a gloriously spicy soup at the bottom. Break out the bread and start sopping. As you help yourself to more mussels, you'll have even more broth at the bottom of your bowl. If you run out of bread, you can use thick fried potatoes for a hearty end to your meal. This is one mussels dish that won't leave you hungry.