Recipes
Turketta
This pancetta-wrapped roast turkey breast is the perfect centerpiece for a scaled down, Italian-inspired Thanksgiving.
Serves

serves 4-6

Cook

1 hour 50 minutes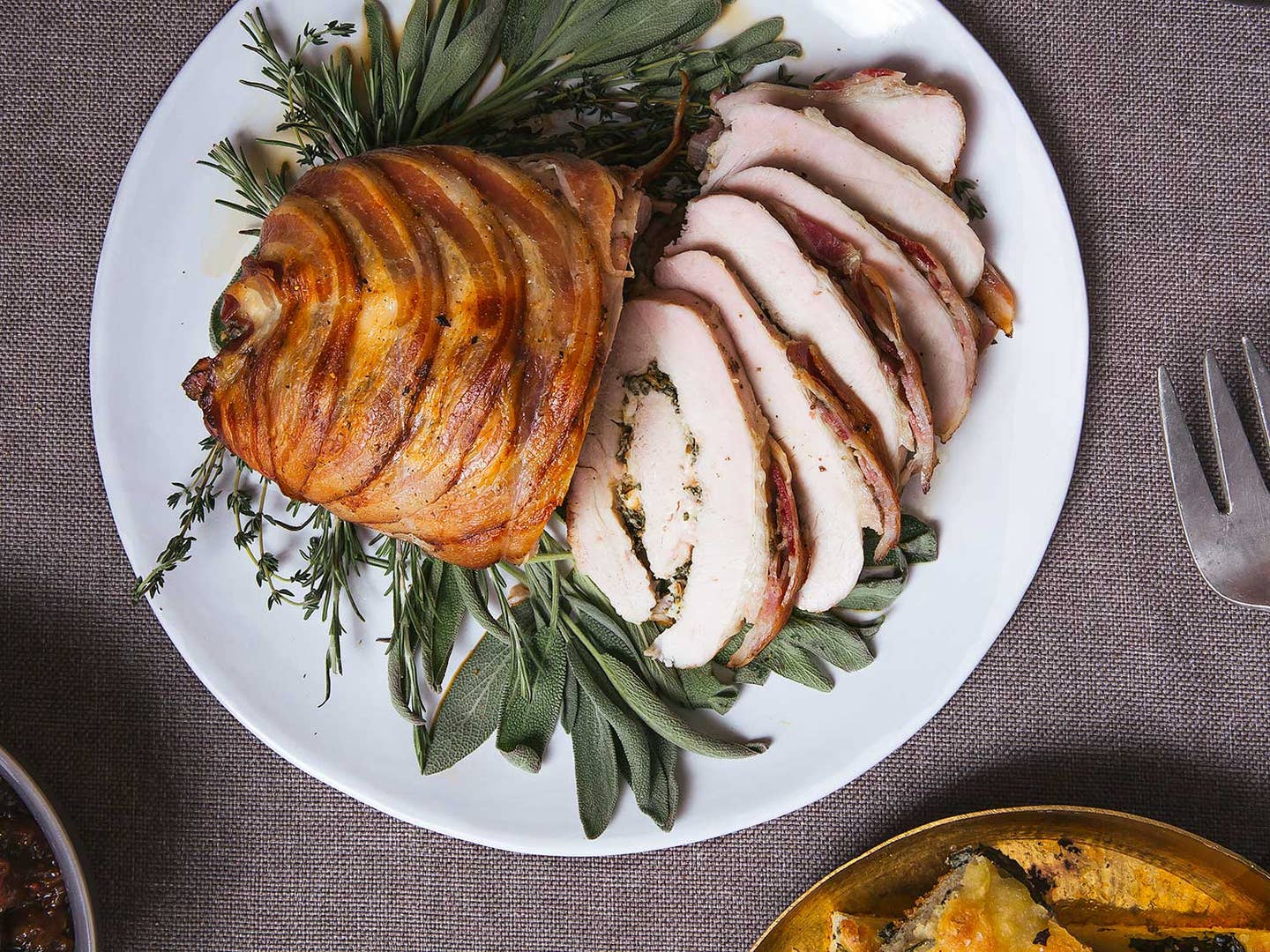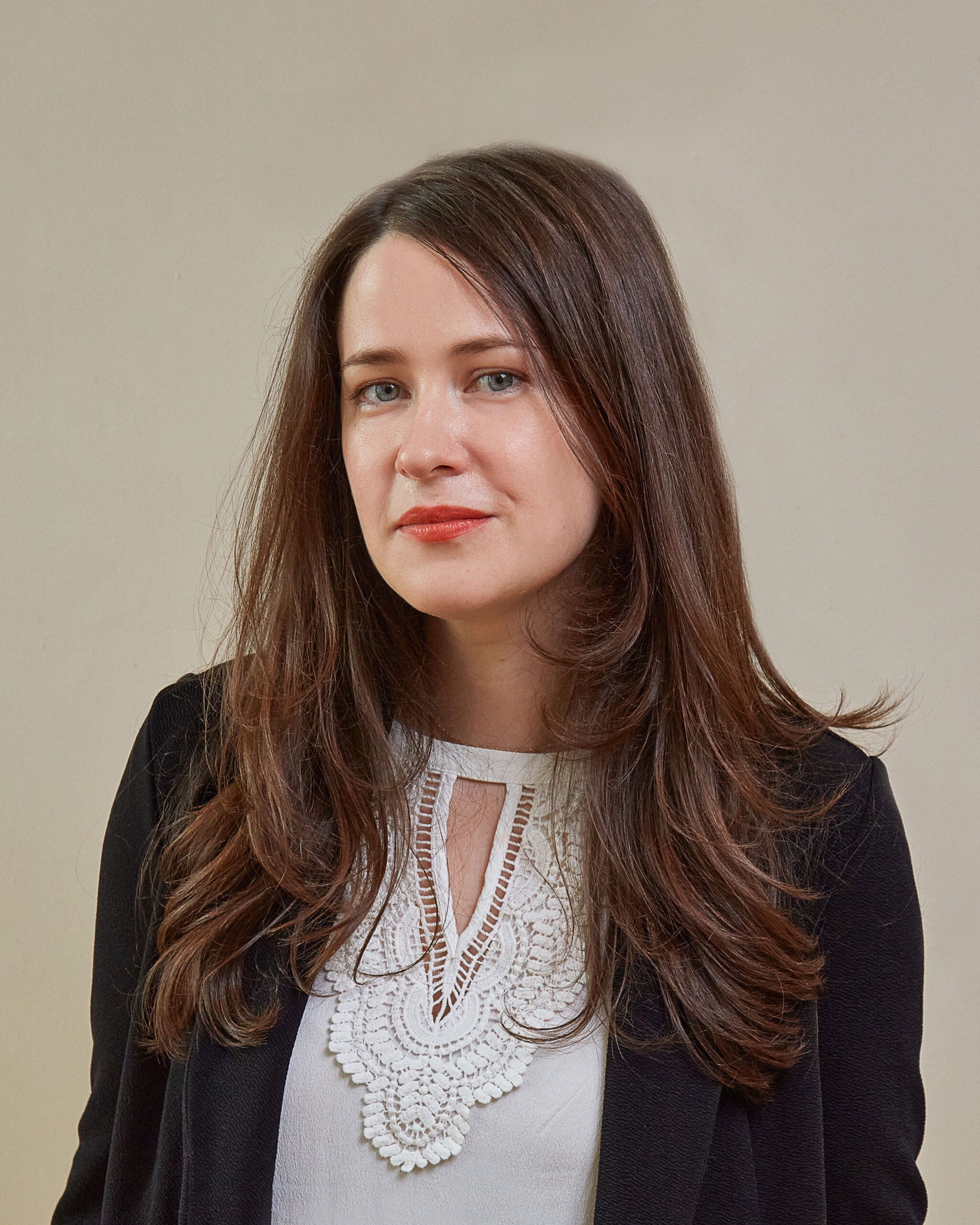 ---
This preparation is inspired by porchetta—an epic Italian pork roast, the modern version of which often features a tenderloin capped with herbs and seasonings and wrapped in a layer of crispy, skin-on pork belly. The lean turkey breast is coated with a garlic and sage compound butter and layered with smoky cheese, enhancing the meats juices. And a thin layer of pancetta locks in the flavor and browns to a crispy exterior.
Ingredients
4 tbsp. (2 oz.) unsalted butter, at room temperature
1⁄4 cup minced fresh sage leaves
4 medium garlic cloves, minced (1 Tbsp.)
1 tsp. fennel seeds
Kosher salt
Freshly ground black pepper
1 whole, single boneless turkey breast, skin-on (2 lb. 2 oz.)
2 oz. smoked mozzarella, diced
8 oz. pancetta, sliced about ⅛ inch thick, then unrolled slightly
2 tbsp. extra-virgin olive oil
Instructions
Step 1
In a small bowl, add the butter, sage, garlic, and fennel. Mix well with the back of a spoon and season the mixture with kosher salt and freshly ground black pepper.
Step 2
Use a long, thin knife to butterfly the turkey breast, carefully slicing it along the longer side, and unrolling it until it is a long, even strip, about 1½ inches thick. With the skin side facing down, spread the turkey breast evenly with the compound butter, then top with the smoked mozzarella in an even layer. Starting with the narrow end, tightly roll up the meat so that the skin is once again on top and the seam is on the bottom. Neatly layer the pancetta slices over the skin side and use cotton kitchen twine to tie the turketta tightly 3 times crosswise and once lengthwise. Refrigerate the prepared meat (unwrapped) until you are ready to cook it, up to 24 hours ahead of time.
Step 3
2 hours before you plan to serve, preheat the oven to 375°F. Set the turketta in a large cast iron skillet or medium roasting pan and brush it all over with the olive oil. Roast until a thermometer inserted into the thickest part registers 130°F, 55–60 minutes. (The lean meat will continue cooking in the hot skillet for several minutes out of the oven, so we prefer to pull it out a few degrees before it is fully cooked to around 150°F.) Remove from the oven, tent the turketta and the hot skillet loosely with foil, and let it rest at room temperature for 10 minutes.
Step 4
Immediately transfer the turketta to a cutting board; cut away the twine and discard. Thinly slice the roast crosswise, and serve hot.