What to Cook This Weekend: Soda Cuisine
Our associate art director heads to Cartagena for arepas and a deep dive into sugar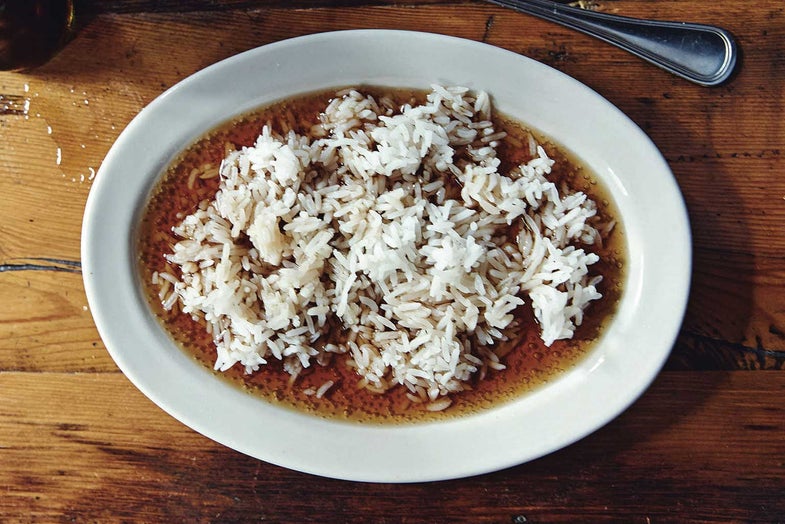 This weekend I'll be arriving in Cartagena, Colombia—where the weather is hot and humid, but the promise of fresh fish, fruit, and seaside ceviche is near. I'll be in the country for 2 1/2 weeks to photograph sugar and soda, and so ideally, I'll get my hands on one of their delightful soda-cocktails within hours of arriving. While I'm there, I'll be on the hunt for a taste of the delicious, historical arepas de huevo, a street food that dates back to pre-colonial times.
While I'm in the country, I'll be spending a lot of time seeing how Colombians use sugar and soda in cooking—I be on an adventure to learn how to make stews, braises, and plantains with fizzy, sweet Kola Román soda in San Basilio del Palenque. Cooking with soda is actually a traditional in many parts of the world, like this Filipino Pepsi rice and this Midwestern 'Boston' cooler.
No matter how hot it is, I'll be getting my fill of Colombian coffee (here's one Colombian and eight others to try). On the streets in cities like Bogotá, you ask vendors with pushcarts for "tinto"—small cups of black coffee, available anytime of day, poured out of pastel thermoses into small espresso-shot-sized cups.
So as the summer heat settles further into a thick August haze, I encourage everyone to get their fill of fruit and ceviche as well.