Recipes
Broccoli with Garlic and Hot Pepper (Broccoli Strascinati)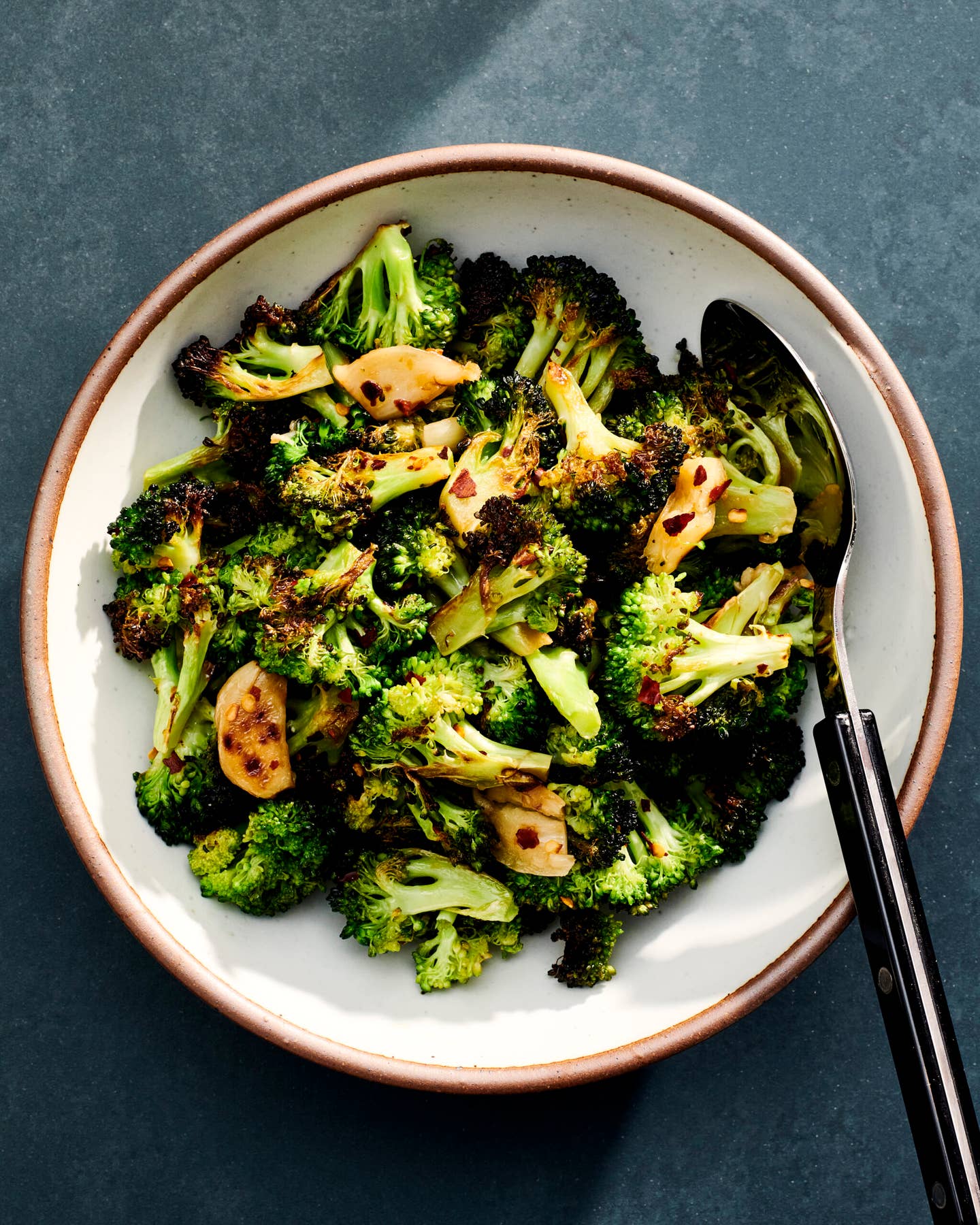 This Roman dish, which pairs beautifully with pork chops, can be made with regular broccoli, broccoli rabe, or romanesco. Dana Bowen, our executive editor, compiled a comprehensive roundup of traditional Roman side dishes, or contorni, in our April 2010 issue.
Ingredients
1⁄4 cup extra-virgin olive oil
1 bunch (about 1 lb.) broccoli, stemmed and cut into florets
3 cloves garlic, smashed
1⁄2 tsp. crushed red chile flakes
Kosher salt, to taste
Instructions
Step 1
Heat oil in a 12" skillet over medium-high heat. Add broccoli; cook, turning occasionally, until lightly browned, 6–8 minutes. Sprinkle in 2 tbsp. water; add garlic; cook until golden, 2–3 minutes. Add chile; cook until toasted, about 2 minutes. Season with salt.