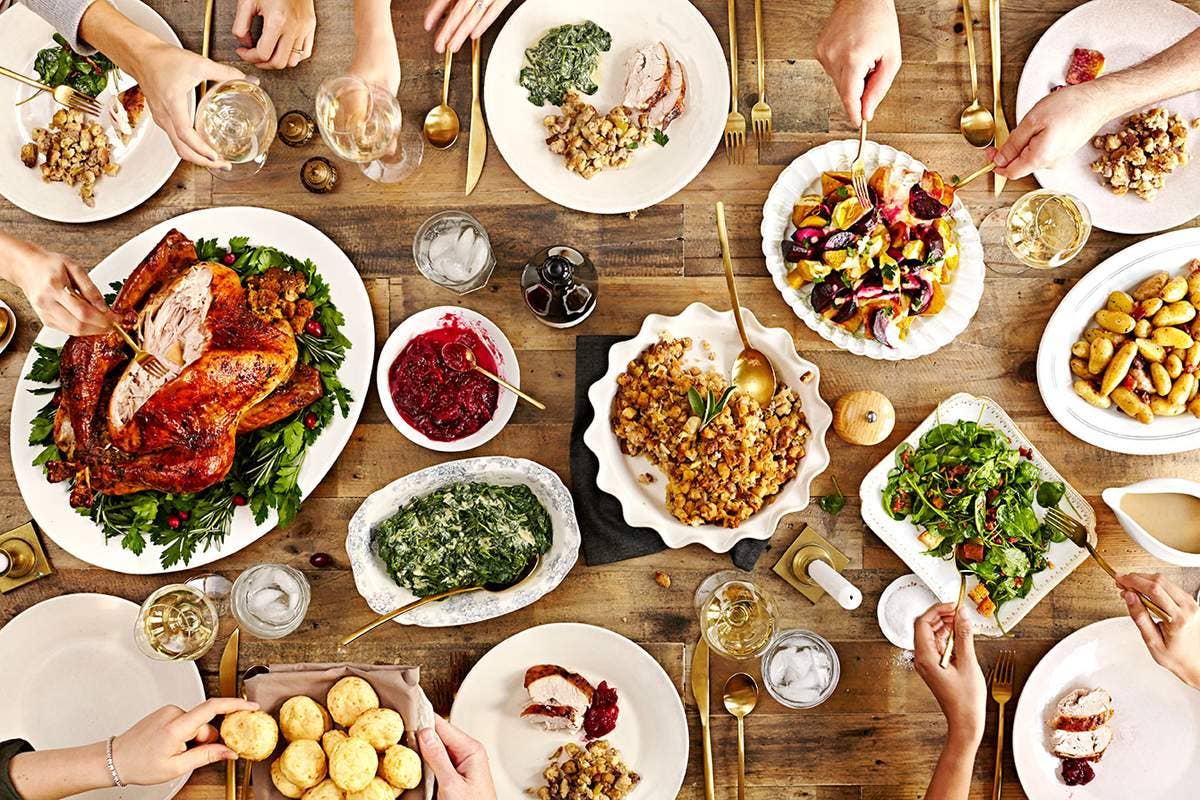 Recipes
Menu: A Crowd-Pleasing Thanksgiving
We couldn't resist creating a menu of our staff's favorite Thanksgiving recipes—from Louisiana-style spinach madeleine and cheddar cheese biscuits to family heirloom recipes such as apple, sausage, and sage stuffing and Van Valkenburg hot slaw—updated with new classics including an autumn panzanella, sage-brined turkey, and brown butter walnut pie with sour whipped cream. This crowd-pleasing spread definitely has something for everyone.
The biscuits can be made and frozen weeks ahead of time; simply bake them off (no need to thaw them first) shortly before you serve them.
You can make the punch mixture and a large ice mold for the Regent's punch a few days ahead of time. You can also make the cranberry sauce and prepare the pie dough a few days ahead—one recipe of our flaky butter pie dough will be enough for both pies.
The day before Thanksgiving, roast the beets (mix the dressing just before serving), cube and toast the bread for the stuffing, and make the brine for the turkey. After the salt water mixture cools completely, brine the turkey in a sealed brining bag overnight. If you anticipate being pressed for time, you can make the spinach madeleine ahead, to reheat just before serving, as well as prepare the stuffing through step 1.
The morning of the feast, roll out and bake your pie crusts. Remove the turkey from the brine and place in your pre-heated oven about 3½ to 4 hours before serving—enough time to cook the turkey and pop the hot slaw, stuffing, and biscuits in the oven while the turkey rests. While the turkey cooks, prepare the potatoes and spinach on the stove top, make the panzanella salad, and finish preparing the pies—the cranberry chiffon pie will need to chill for at least 1 hour, while the walnut pie will need to bake for 40 minutes after the turkey comes out of the oven.