These 8 Easy Jam and Jelly Recipes Let You Savor the Season's Bounty All Year Long
Harness peak preserving season with these sweet and savory condiments that pair with much more than peanut butter.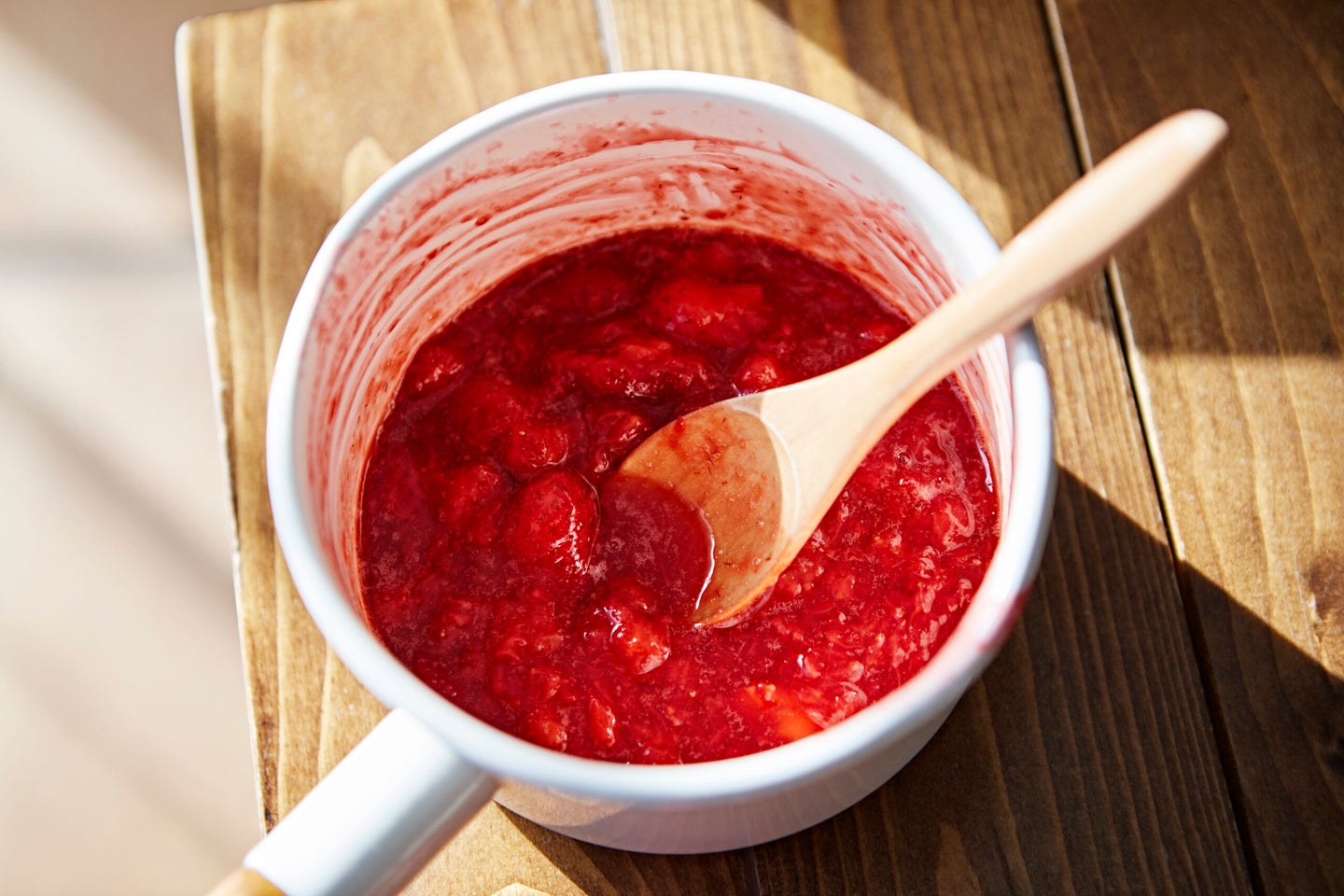 Preserving is for everyone: for gardeners and for supermarket shoppers, for health-conscious parents and comfort-food-craving college kids. While store-bought brands are convenient for a quick PB&J fix, nothing beats a big pot of fruit and spice bubbling away on the stove and filling your home with sweet, heady aromas. 
For the purest jams, jellies, and preserves, skip commercial gelling additives and aim for a mix of ripe and slightly underripe fruit, which is naturally high in pectin. To ward against nasty bacteria, always follow recipe instructions for processing as described in our how-tos on safe preserving and water-bath canning. 
So, get jamming! Tackle these eight spreadable delights from our archives, and you'll be off to a running start.  
Berries add acid to this deep purple, plummy jam. Get the recipe > 
Cardamom adds a floral basenote to sweet peaches, but the finish packs a punch, thanks to a healthy slug of whiskey. Get the recipe >
This recipe from London's Violet Bakery mixes tart rhubarb with stalks of angelica and honey-scented yellow Chartreuse liqueur in this complex, herbal spread. Get the recipe >
Southerners spread pepper jelly on sandwiches or crackers at cocktail hour. This bell pepper version gets its subtle heat from jalapeño, poblano, and serrano chiles. Get the recipe >
Vanilla bean and rosewater lend a delicate overtone to this zesty rhubarb compote that comes together in the oven. Get the recipe >
An intensely savory jelly of fresh garlic cloves and Fuji apples makes a potent sidekick to hearty dishes like grilled lamb. Get the recipe >
Dry amontillado sherry is the secret ingredient in this chunky apple chutney we love slathering on pork roast and other braised meats. It also shines as a sweet counterpoint to salty Spanish cheeses like manchego, Idiazabal, and Cabrales. Get the recipe >
Fuyu persimmons and Anjou pears soak up a hot and spicy blend of garam masala, curry, mustard, and coriander seeds in this zippy chutney studded with raisins. Get the recipe >