The Best Whiskey Cocktails for a Boozy Summer
Don't put away your whiskey just because the weather gets warm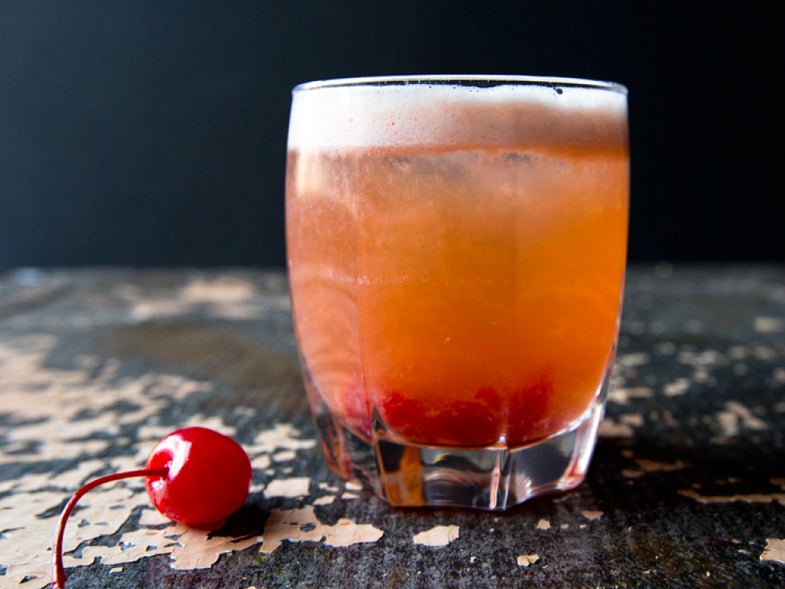 We love whiskey in all of its many different forms: bourbon, rye, Scotch, you name it. In cold weather, whiskeys provide warmth that is particularly satisfying in winter cocktails—stirred with other spirits or shaken with an autumnal cider. But come warmer days, whiskey can take on a different persona, fusing with the flavors of summer fruits like strawberry and rhubarb.
The Kentucky Buck is a cooling drink of ginger beer, bourbon, lemon juice, and strawberry, while the Whiskey Rock-a-Roller uses fresh raspberries, strawberry liqueur, and rhubarb bitters to simulate rhubarb pie in a glass. Bitter Campari is a refreshing Italian aperitif that we love to drink all summer. It's commonly mixed with gin and sweet vermouth to make a negroni, but swapping the gin for bourbon makes an equally delicious drink called a Boulevardier.
From refreshing sours to minty smashes, here are our favorite whiskey cocktails for summertime boozing.