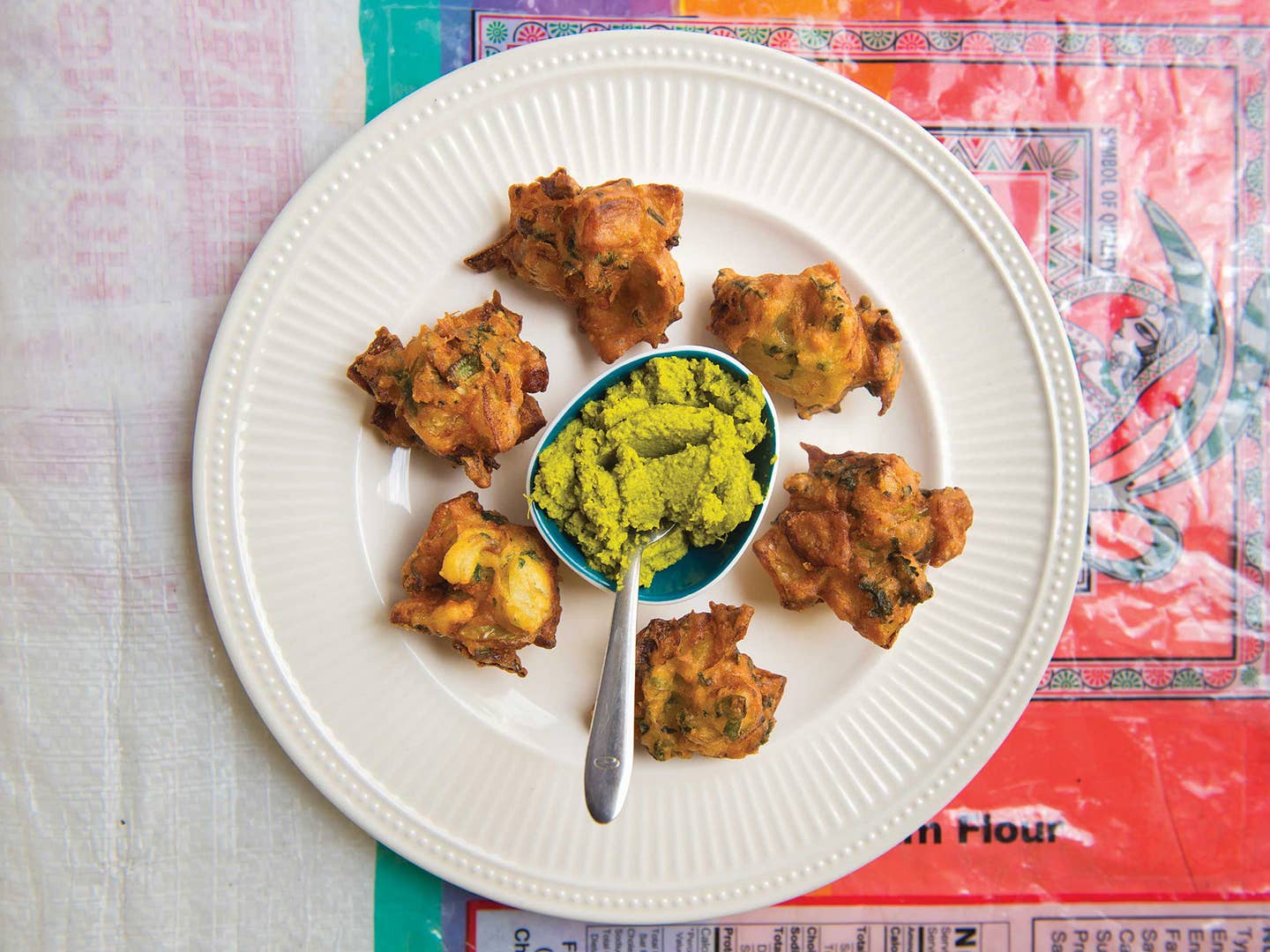 Recipes
These Chickpea Fritters Are The Perfect Easy Weekday Meal
Because who doesn't love a bite-sized fried chickpea ball coated in coconut chutney?
We're just going to go ahead and call the fritter the world's most versatile food. Every country does them in some way, and they're all fantastic. You can make them out of anything, including zucchini, cheese, more cheese, potatoes, or ham (we're not kidding about the "anything" part). They're not hard to make, and some of them involve special dipping sauces. Eat just a few as an appetizer, or go to town on a whole batch—because nobody stops at just one fritter.
Coming to us from the beautiful food-centric city of Lisbon, this particular Portuguese fritter recipe is our new favorite, and it fulfills all of our weeknight snacking needs. It's accompanied by a coconut chutney that will be great on your fritter, and even better on anything else you have laying around. Or by itself. We won't tell anyone.