Sicilian Recipes: Sweet and Savory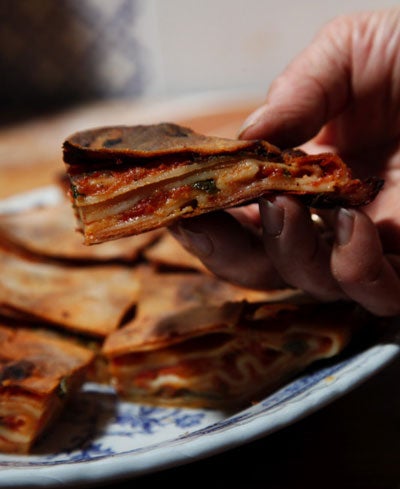 These addictive chickpea fritters or panelle, are a classic Sicilian street food. See Recipe For Chickpea Fritters » Landon Nordeman
Butcher shops all across Sicily sell these easy-to-make bacon-wrapped scallions. See Recipe For Bacon-Wrapped Scallions » Landon Nordeman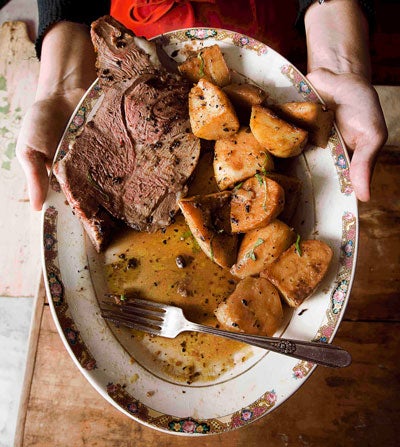 Roast Leg of Lamb with Potatoes
For this simple Sicilian Easter dish, cosciotto di agnello con patate, a leg of lamb is roasted over a bed of potatoes. Get the recipe for Roast Leg of Lamb with Potatoes »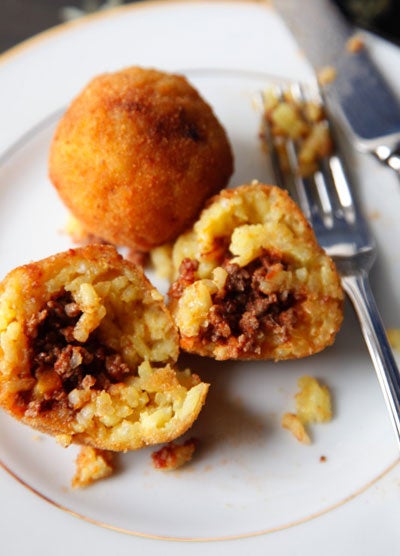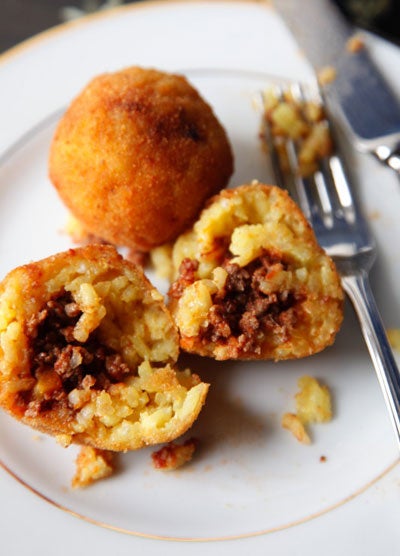 No snack is as beloved in Sicily as these saffron-scented rice balls arancine filled with ragu.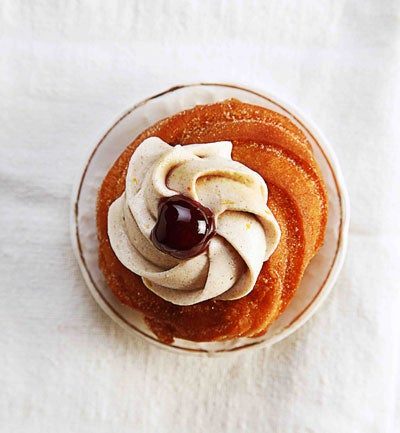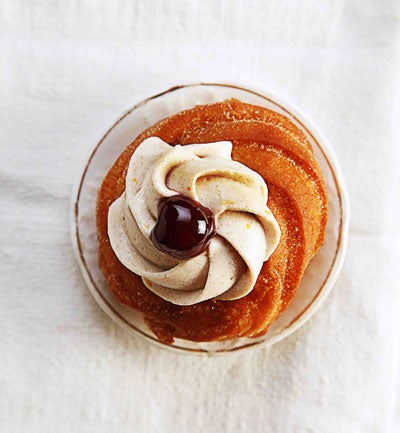 These crunchy Sicilian fritters are topped with a cinnamon-ricotta filling. Get the recipe for St. Joseph's Day Fritters »
Though traditionally cooked in embers, these artichokes are equally succulent when oven-roasted. See Recipe For Roasted Artichokes » Landon Nordeman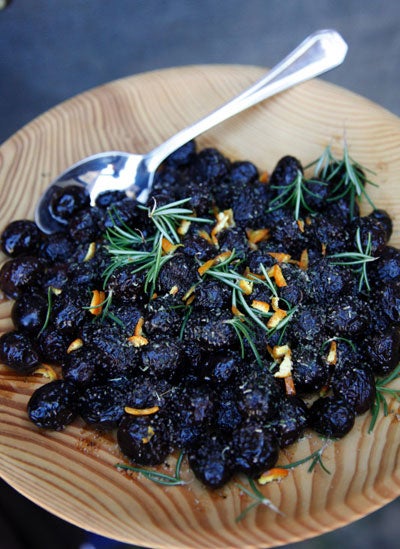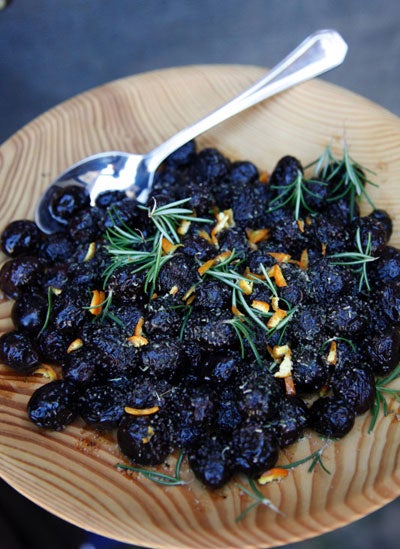 Dry-Cured Olives with Rosemary and Orange
These olives are incredibly simple—all you have to do is mix them with orange zest and juice, rosemary, and pepper, then let them sit for an hour.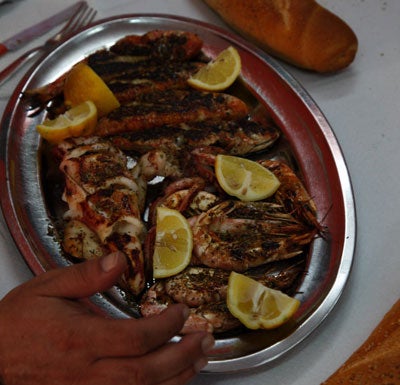 This is the quintessential Sicilian supper: fresh seafood grilled to perfection with a squeeze of lemon juice.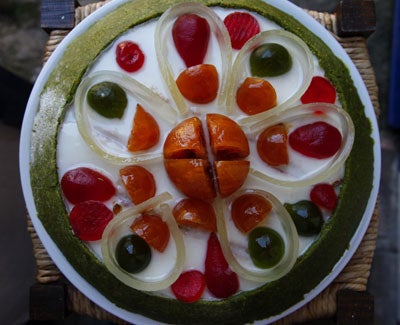 Cassata Ricotta Cake
Fabrizia Lanza taught us to make this classic Sicilian ricotta cake (or cassata), rimmed in pistachio marzipan. See Recipe For Ricotta Cake » See our step-by-step guide to making Ricotta Cake »
Sicilians know seafood and they know pasta. It makes so much sense that they would make a great combination. Landon Nordeman
Don't sweat the folding technique for this chewy, tomato and cheese pie. "The uglier your scaccia looks, the better it tastes," says Roberta Corradin, who gave us the recipe. See Recipe For Tomato and Cheese Pie » Landon Nordeman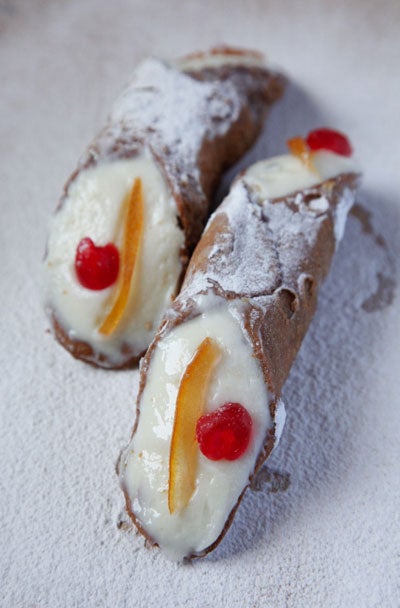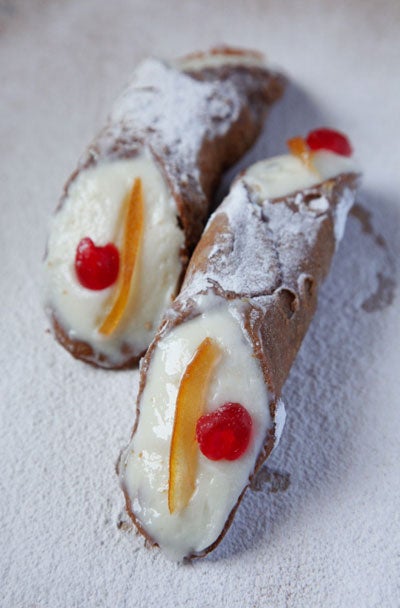 Ricotta impastata, a smoother and drier version of ricotta, is typically used for filling Sicilian cannoli. This recipe comes from cookbook author Nick Malgieri. Get the recipe for Sicilian Cannoli »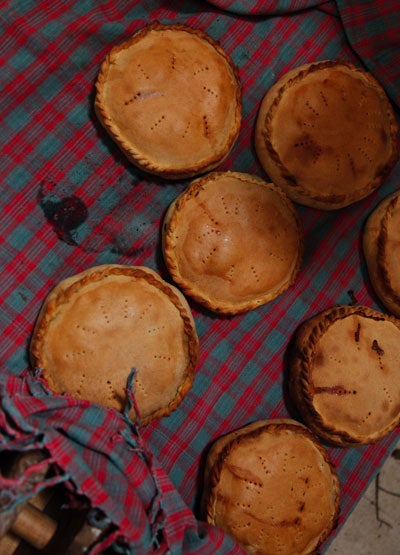 Easter Lamb Pie
Home cook Giovanna Giglio Cascone taught us how to make these moist Easter lamb pies. See Recipe For Easter Lamb Pie »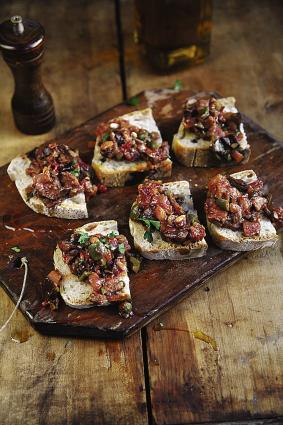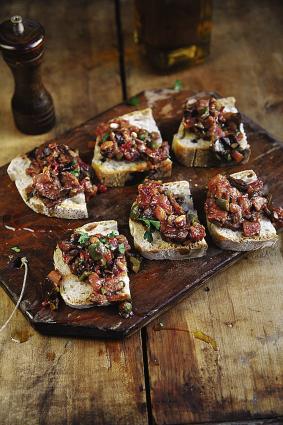 This classic sweet and sour eggplant dish is rich and sweetened with caramelized onions and raisins.