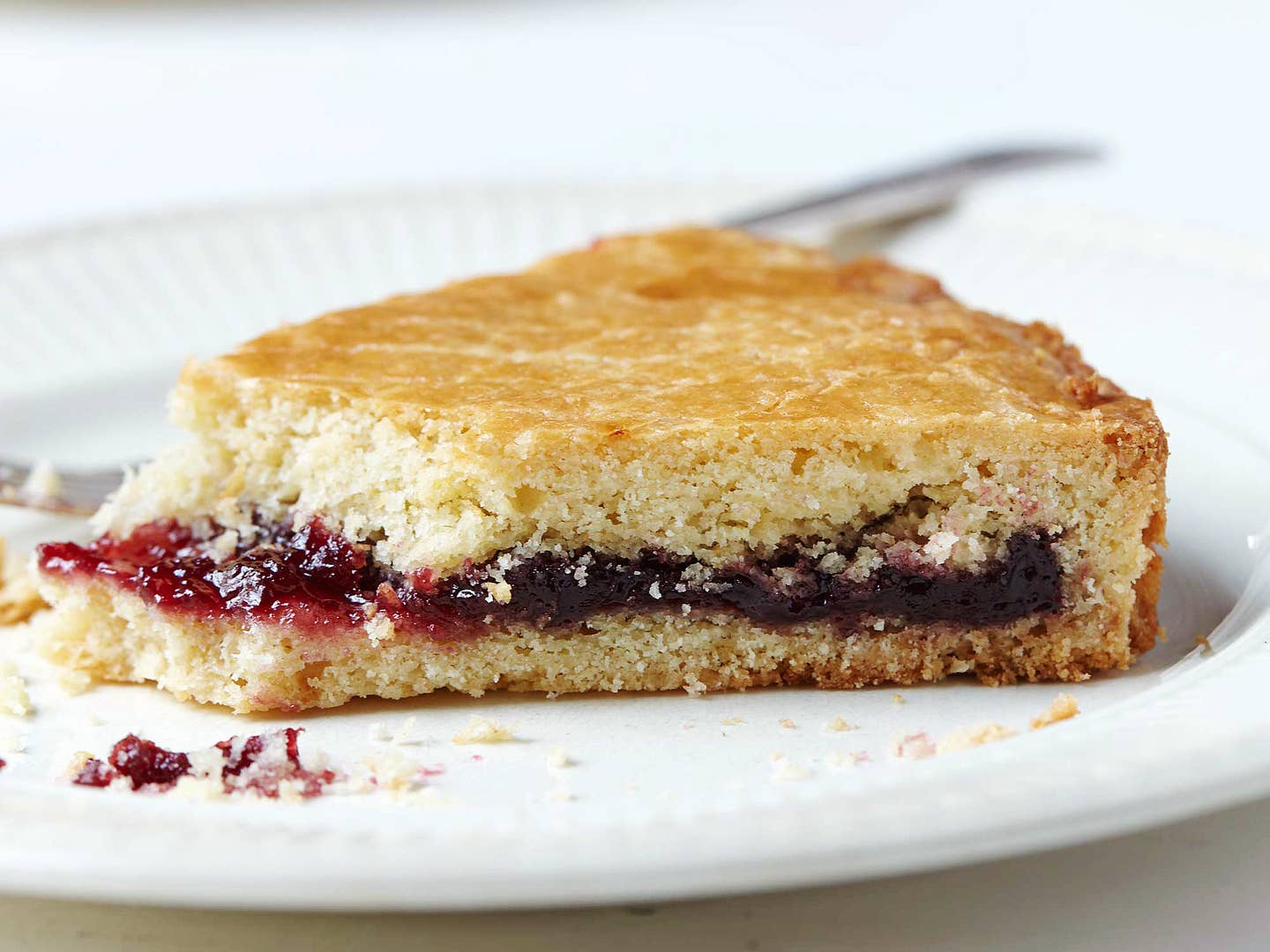 Recipes
Go Make Pie With Jam While You're Waiting for Fresh Fruit
Don't let out-of-season fruit get you down
Early spring is a trying time in its own way. Winter snow's a couple months behind us, and it's certainly warm-er, but while a few new veggies are here for us (see: ramps, rhubarb, overwintered greens), really great produce is still a few weeks and months off. Some of us make do by flying across an ocean to wander through strawberry paradise, but for the rest of us, we're itching for something to cook that makes us at least dream of warmer weather. Enter: jam pie.
Nothing screams summer like a bubbly, just-baked cherry or peach pie (windowsill optional), but if you're picky about your fruit and prefer to stick to what's in season, that makes pie a time-bracketed pleasure. There's nothing wrong with supermarket strawberries in March, but they don't exactly burst with berry flavor. You know what does, though? Strawberry jam. And that stuff's good year-round.
Such is the mindset behind this gateau Basque, a.k.a. Basque country pie, in which cherry preserves are encased between buttery layers of dough. Said dough is easy to make: you can do it all in a mixer and don't have to freak out about potentially overworking the flour, since this crust is more tender and cakey than flaky. In goes the cherry preserves, on goes the lid, and that's that. Jam pie that's good any time of year, and with most varieties of preserves—no need to stick to cherries for this. Nor do you even need to stick to this recipe. Use preserves in place of fresh fruit in sugar in any of your favorite pie recipes, so long as they're double-crusted to keep too much moisture from evaporating as the pie bakes.
The result is great fruit pie all year-round, which we all deserve.