26 Non-Pesto Basil Recipes
There's more to basil than pesto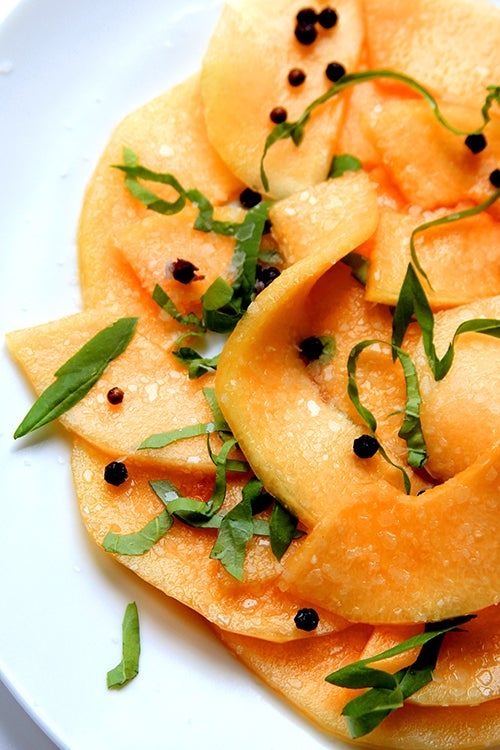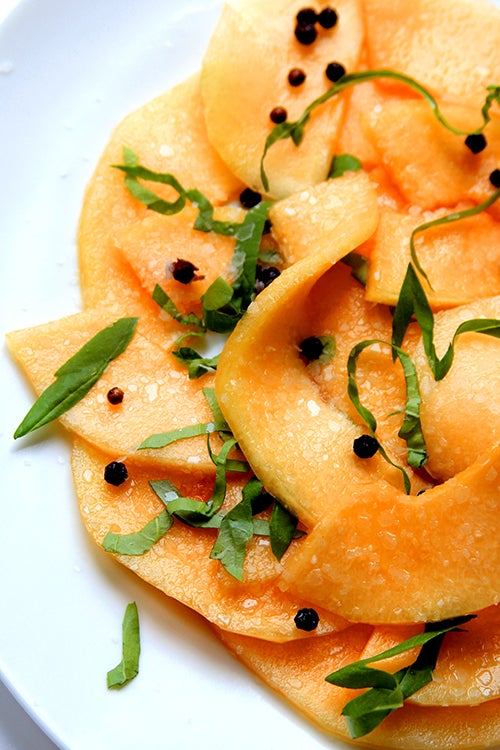 One of the most classic ways to use basil is in pesto. We love pesto, but during the summer when basil is at its peak there is so much more that you can do with the bright, refreshing herb. We've rounded up our favorite non-pesto uses for basil.
Caprese is a wonderful way to use basil. It's a simple dish that demands the best ingredients—use firm, in-season tomatoes, the freshest burrata, and dress with pristine olive oil and top-quality balsamic vinegar. For a briny variation, try adding fried capers. Basil is great fried, too.
It's not just Italian cooking that makes use of basil. It's a wonderful garnish for dishes from all over the world, such as lamb meatballs are simmered in a harissa-spiked tomato sauce, served over peppery arugula, and drizzled with bright yogurt-thickened aïoli and or Shanghainese stir-fry with beef and plum tomatoes.
Basil is a savory ingredient, but it adds a wonderful herbal note to desserts. Basil pairs well with plums to make a compote for serving with grilled pound cake. For an even more intense herbal flavor, try kicking up a basic gelato base with fresh basil for a vividly colored treat.
Basil is an exciting addition to cocktails. A classic margarita gets a summery twist from fresh basil and blueberries. For a delightfully complex drink, try the Green Thumb—a mix of muddled basil and tarragon, Pernod, and champagne.
Find all of these recipes and more in our collection of great basil recipes.