The 2020 SAVEUR Holiday Gift Guide
55 tried-and-true gifts for every kind of home cook.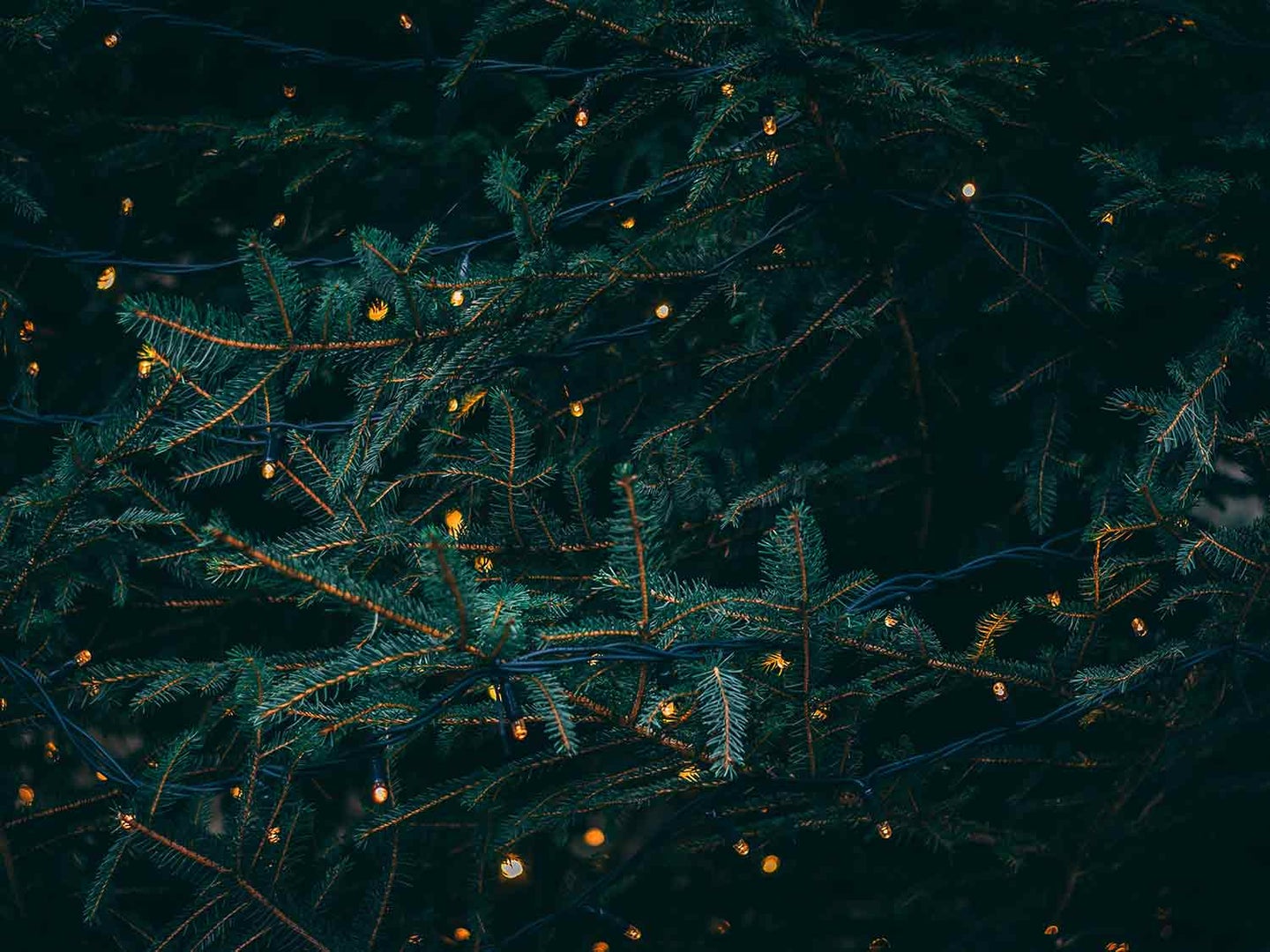 This holiday season will be unorthodox (to say the least), but that doesn't mean it needs to be stressful. For this year's gift guide, we quizzed our network of writers, chefs, photographers, and restaurateurs to find the best presents for anyone who likes to eat (and c'mon, who doesn't?). The result? 55 tried-and-true gifts (in the categories of food, design, and travel) that we'd be more than happy to receive ourselves. Think: lime cordial, teeny sheet pans, and restaurant giclée prints. From $9 spicy vinegar to a $900 stand mixer, this list has every price point covered.
Looking for booze or books? We read your mind. Those categories are so expansive, they needed lists all their own. Find them here:
31 Excellent Bottles to Stock a Better Home Bar in 2020
Our 20 Favorite Cookbooks to Gift this Year
Cookware, Edible Gifts, Design, Appliances
Cookware
Smithey's 3.5 Quart Dutch Oven
My love for Smithey's silky smooth, American-made cast iron cookware is no secret—nor is my obsession with compact and efficient tools that make the most of my tiny Manhattan kitchen. So earlier this year, I was floored when the Charleston, South Carolina manufacturer released this small version of their beautiful, brass-handled Dutch oven. Built to hand down to your grandkids (like all of Smithey's wares), this gorgeous pot is perfect for scaled-down batches of any slow-cooked soup, sauce, or stew. —Kat Craddock (Executive Editor, SAVEUR)
Pyrex Littles
These petite glass baking dishes were developed for use in toaster-ovens, but throughout this strange year of endless home cooking, I've found myself using them for everything. Marinating a couple salmon fillets? Baking off a sensible portion of brownies? Breading a schnitzel or two? Thawing a frozen chicken breast? These pint-sized Pyrex dishes do it all while still fitting tidily in the fridge, making a set of them a practical gift for any cook with a small apartment, dorm, or office kitchen. —Kat Craddock (Executive Editor, SAVEUR)
Tagine for 2
There was a time in my life when the earthenware pot turned me off—how's a New Yorker to stack one in the cabinet? And all that space for just the occasional Moroccan stew? Well, after snagging one of these lovely, small terracotta tagines from Verve Culture—a globally-inspired online shop specializing in international kitchen and home goods—I find myself using it at least once a week. Just about as idiot-proof as a slow-cooker, but with much more kitchen-to-table flare, this tagine has been the key to countless, set-it-and-forget-it chicken and lamb dishes that have gotten me through the dreariest lockdown days of the year. The domed lid allows moisture and heat to circulate for a perfect, no-fuss braise, and the shallow base doubles as (surprise!) one of the most even-heating pie plates I've ever used. As for that precious cabinet space? Hardly an issue: This pretty, hand-painted pottery now has a permanent home on the back burner. —Kat Craddock (Executive Editor, SAVEUR)
Saveur Selects Enamelled Cast Iron Braiser
When I ran the SAVEUR Test Kitchen, I had access to a wide range of both enameled and seasoned cast iron from the top manufacturers—and (while I might be a little biased) I've got to say, our new Saveur Selects line can go head-to-head, both in style and in substance, with the best of them. I'm especially fond of this 4½-quart braiser; the shallow sides and rounded corners result in a hybrid-like shape that allows the cook to use the pan in place of a Dutch oven, a roasting pan, a rondeau, or even a flat-bottomed wok. Right now, it's available in a wintry classic blue or (my personal favorite) a rad, retro turquoise. —Kat Craddock (Executive Editor, SAVEUR)
Falk Classic 20-cm. Copper Mousseline Pot
What? You don't make mousselines at home every night? Just kidding. This pot from luxury Belgian copperware manufacturer, Falk, was clearly developed with a very specific purpose in mind, but if you're just looking to add a jewel to someone's collection of posh cookware, this little workhorse might be it. Its heavy gauge copper shell is the gold standard for sugarwork or for making the frothy, egg- or cream-based sauces for which the pot is named; a nonreactive, stainless steel lining (as opposed to the more common tin) is ideal for simmering acidic soups and tomato-based sauces. And the combination of the two metals, along with smooth, rounded corners and a tight-fitting lid—sold separately, of course—result in what is also, handily, the best rice-cooking pot I've ever used. —Kat Craddock (Executive Editor, SAVEUR)
Lodge Cast-Iron Pie Pan
A pie pan that encourages a well-baked, flaky crust is a must for anyone who considers pie an essential food group. Lodge's sturdy new cast-iron version embraces high-heat, delivering consistent heat distribution. The dual-handled design is easy on the wrists, its scalloped edge promotes ease in serving, and it cleans up like a dream. —Ellen Gray (Baker, SAVEUR contributor)
OXO Good Grips Silicone Dough Rolling Bag
For any home or pro baker in your life, this reusable rolling bag is a worthy addition to their pie-making essentials. They need only dust a disk of dough with flour, place it inside the bag, and roll to their preferred diameter; the two-sided bag allows the user to maneuver the rolled shell into a pie plate with ease. I love that this tool stows flat and compact in a drawer. It's easy to clean, is suitable for cookie doughs and pizza, and has a Lifetime Manufacturer's Warranty. —Ellen Gray (Baker, SAVEUR contributor)
Pâté Terrine
Here's why a terrine mold makes such a great gift: It's something you might want—but it's also something you're likely never going to buy for yourself. At least, that was the case for me. I'd wanted one for years (I enjoy making wild-game charcuterie at home), but I could never bring myself to pull the trigger on one. Luckily, I was given one earlier this year, and I absolutely love it. What's more, if you're the one who gives this gift, chances are you'll likely be the one who receives some delicious homemade pâté later on. —Colin Kearns (Editor-in-Chief, Field & Stream)
Eighth Sheet Pans
I discovered these itty-bitty eighth sheet pans recently (how cute are they?) and have already gifted them to many people in my life. I love baking small-scale desserts in them, or roasting single-portion meats and vegetables. They're also just great organizational trays for spices and oils and what have you; I use them for everything. —Eric Kim (Contributing Editor, SAVEUR)
Gobel Rectangular Tart Pan
When it comes to tarts, round may be your default, but another angle to go is with a Gobel rectangular French tart pan. I use mine for savory and sweet tarts; slices are easier to serve, and because these are nonstick, they're easier to clean, too! —David Lebovitz (Pastry Chef; Cookbook Author)
Edible Gifts
Duck Fat Tortillas
(Number 17 on the 2020 Saveur 100)
In Spanish, caramelo translates as "caramel." In Mexican Spanish, it refers to a taco from northern Mexico filled with creamy queso Chihuahua and carne asada. But in the United States, Caramelo is the name of a company that turns out some of the country's best flour ­tortillas in…Lawrence, Kansas? That's home base for Ruben Leal, a University of Kansas administrator, whose homesickness for the ethereally thin tortillas de harina of his native Sonora, Mexico led to this passion project. The results, small and freezable, are available in three flavors: duck fat (meaty), lard (delightfully porky), and avocado oil (for the vegans). Of course, Caramelo tortillas make for great tacos, but they're also delicious all on their own—as chewy and sweet as, well, caramel. —Gustavo Arellano (Columnist, LA Times; SAVEUR Contributor)
Caroline's Cakes Caramel Cake
A caramel cake done right is a graduate-level course in Southern baking, but skip the test and go straight to the reward with this sugary seven-layer confection from Spartanburg, South Carolina. Thin, pillowy layers are snuggled in decadent caramel frosting, and since the cake can be frozen and refrozen for up to six months, the sweet treat can be shared at more than one occasion—that is, if there's any left after the first go. —Stephanie Burt, (Host of The Southern Fork Podcast; SAVEUR-Contributor)
Rappahannock Oyster Company Olde Salt Oysters
One of the things I miss most about gathering at events and festivals along the East Coast is rounding a corner to see Rappahannock owner Travis Croxton shucking these briny babies. Farmed off the coast of Chincoteague, Virginia, they check the most important boxes for my ideal oyster: high salinity and a smooth finish. —Stephanie Burt, (Host of The Southern Fork Podcast; SAVEUR-Contributor)
Burnt & Salty Coconut Suka
The spicy mustards from this Charleston, South Carolina company get lots of attention, but the real sleeper hit for me is this coconut suka. A spicy coconut vinegar inspired by Filipino-style barbecue sauce, it might be a bit of an unexpected stocking stuffer, but if your gift recipient knows their way around a kitchen (like the product's creator, Chef Bob Cook), soon they'll be brining, roasting, tossing, and dipping everything with the stuff. Sad fridge bean salad will never be the same. —Stephanie Burt, (Host of The Southern Fork Podcast; SAVEUR-Contributor)
Burlap & Barrel Floyd Cardoz Masala Trio
COVID-19 has hit the restaurant community particularly hard; one of the industry's great tragedies was the untimely death of New York City Chef Floyd Cardoz. A friend and mentor to countless cooks, Cardoz had a razor-sharp palate, deep commitment to his craft, and genuine kindness, which made him the sort of leader young chefs aspire to be. Last year, Cardoz began working on a series of Indian spice blends with Ethan Frisch, one of his friends and former protégés, and the co-founder of the farm-to-kitchen spice company, Burlap & Barrel. The collaboration was cut short by Cardoz's illness, but this fall, his widow Barkha joined forces with Burlap & Barrel to complete the project, launching a trio of regional masalas—Kashmiri, Garam, and Goan—to honor her late husband's legacy. One dollar from the proceeds from each jar of these fragrant, colorful blends will be donated to Cookies for Kids' Cancer (a cause the chef supported during his life). —Kat Craddock (Executive Editor, SAVEUR)
Black Hawk Wagyu Bacon
It is a generally accepted fact (at least among us swine-eaters of the world) that pork fat—with its melting point somewhere around human body temperature—is superior in texture and flavor to the more tallowy beef fat. But this beefy bacon alternative, made in Black Hawk, Kentucky, is here to subvert that fact: Fried, baked, or broiled to a chewy crisp, this stuff has the beefy appeal of the very best charbroiled New York strips of your life, but with the smoky, melt-in-your mouth fatty bits that make good-old pork bacon so compelling. I don't generally advocate for the consumption of off-season tomatoes, but this stuff is delicious enough to make even a December BLT shine brightly. Gift it to a friend, or maybe just keep this one for yourself. —Kat Craddock (Executive Editor, SAVEUR)
King Restaurant Celebration Box
Chefs Jess Shadbolt and Clare de Boer's cozy and romantic Greenwich Village restaurant, King, is one of my favorite spots in the city and this festive winter gift box is the best way to send some of the duo's gorgeous food and style to anyone missing a Manhattan holiday this season. The box comes packed with one of Shadbolt's acclaimed, boozy British fruitcakes; jars of housemade quince jam and nocciola; a bag of ricciarelli (Siennese almond cookies); a snazzy tote; and a gorgeous, King-branded lambswool blanket (in either solid ochre or striped ochre-and-cream). —Kat Craddock (Executive Editor, SAVEUR)
Anything from Zingerman's Online Shop
This Ann Arbor, Michigan shop can satisfy just about any culinary craving. They have a cheesemonger, bakery, deli, and specialty foods boutique all under the same roof, with a website that is easy to navigate and has affordable shipping and fantastic customer service. Whether I'm in the market for Swiss gruyère, Portuguese tinned fish, or one of Zingerman's own killer candy bars, the store never disappoints. And whenever I order a gift, I usually tack on a half pound of Pleasant Ridge Reserve, an Alpine-style cheese made in Dodgeville, Wisconsin by my friend, Andy Hatch, who produces some of the absolute best cheese in the country. —Josh Cohen (Chef; Recipe Developer)
Iranian Pastry
Receiving a box of Zozobaking's Iranian baked goods is like opening the most precious and delicate jewelry box. Each Persian delicacy sparkles and perfumes the air with the scents of rose, cardamom and saffron. Treat yourself and your loved ones to the Shiraz box where you can get a little taste of each of Fariba Nafissi's beautiful creations, including her signature kolompeh—date-filled walnut cookies from her hometown of Kerman, Iran. —Naz Deravian (Author of Bottom of the Pot)
The Best Frozen Cherries
Hyline Orchards in Fish Creek/Door County, Wisconsin has been in business since 1958. I began ordering cherries by phone from the orchard's matriarch, Loretta Robertoy, in 1984. The combination of cool spring weather and a unique soil composition makes the entire Door Peninsula particularly hospitable to both sweet and tart cherry trees, and the next best thing to visiting in person for "pick-your-own" season is having the treasured fruit arrive on your doorstep. I covet them for use in pies and cobblers, and for serving atop steel-cut oats. Hyline is a small-town, family-run operation, but the Orchard still ships its tart cherries nationally year-round. Keeping a stash in your freezer answers the age-old question, "Can you bake a cherry pie?" Well, now you can. In fond memory of Loretta. —Ellen Gray (Baker; SAVEUR-contributor)
Cheese Clubs
For a gift that (literally) keeps on giving, look no further than a cheese club subscription, which sends your recipient new artisan cheeses every month. For blue and cheddar fans, spring for Rogue Creamery's subscription, which sends four seasonally-curated boxes over the course of a year. Oregon's first B Corp, Rogue's selections include cheeses like their multiple World Cheese Award-winning Rogue River Blue and various accompaniments. More dairy delights come from Vermont's famous Jasper Hill Farm, whose month-to-month club shipments include at least three cheeses, along with their favorite pairings and serving tools. Members also receive first tastes of limited-edition varieties, like the upcoming Tom Cat Ginnimere, a silky cow's milk cheese, washed in Caledonia Spirits' barrel-aged Tom Cat gin. Or, if you're shopping for a goat cheese fanatic like me, nobody makes the stuff better than Miracle Springs Farm in Ancram, New York. The family farm produces a buttery camembert and Tellicherry pepper chevre in collaboration with nearby Chaseholm Farm. Miracle Springs' year-long cheese club subscription gets you three cheeses every month, as well as premier access to new cultures.
Also worth a gander are the selections from Victory Cheese, a new grassroots collective working to support cheesemakers struggling because of the pandemic and recent natural disasters like the California wildfires. The organization highlights small craft producers from all across the United States—from Sweet Freedom Cheese in Bentonville, Arkansas to Dutch Girl Creamery in Lincoln, Nebraska—and offers boxes at a range of price points. We're partial to Cowgirl Creamery's "Good Neighbors" victory box, which includes the luscious triple cream Mt Tam, named after the Marin County peak; the Petaluma operation is donating $10 from every box purchase to the California Artisan Cheese Guild. —Anna Hirschorn (Editorial Assistant, SAVEUR)
Mochi Muffins
Like mochi? Like muffins? Then you'll love the mochi muffins from Berkeley-based Third Culture Bakery. The chewy coconut-pandan delights, inspired by co-founder Sam Butarbutar's childhood in Indonesia, are so soft and squishy you'll be tempted to lay your head on one and take a nap. Available nationwide, by the half-dozen or dozen. —Anna Hirschorn (Editorial Assistant, SAVEUR)
Restaurant Gift Cards
As temperatures continue to drop, the thought of eating outdoors in gloves and a puffer is getting less and less enticing. But restaurants need all the support they can get to make it through a winter of pandemic-related restrictions. Gift cards have been my go-to gift for recent birthdays and will be for the holidays as well. They can be used now for carry-out, or who knows, maybe your giftee will take you out to lunch when this is all over! —Anna Hirschorn (Editorial Assistant, SAVEUR)
Tiny French Sausages
These miniature, bite-size saucissons secs are, without question, the greatest happy-hour snack ever made. Buy them in bulk if you can. —Colin Kearns (Editor-in-Chief, Field & Stream)
Chestnuts
Chestnuts are old-fashioned enough to be cool again, right? When I was growing up, my family ate so many roasted chestnuts during the holidays. Now I'm grateful that you can buy them ready-roasted and peeled for what I think is the best way to enjoy them during the colder months: pureed into a creamy soup. —Eric Kim (Contributing Editor, SAVEUR)
Muth's Candy
(Number 6 on the 2020 SAVEUR 100)
These tear-shaped drops are still dipped by hand, one at a time, in the chocolate room at Muth's Candy in Louisville, Kentucky. Founded in 1921 by Rudy Muth, and currently owned by his descendants, the sweets shop has proudly resisted progress for nearly a century. Glass display cases continue to proffer cherry fruit sours, cinnamon squares, bourbon balls, peanut brittle, and caramel-coated Modjeskas, the local specialty. But it's the tiny dark-chocolate drops with a creamy vanilla center that appeal to nostalgic purists, a throwback to an era when a paper sack of assorted bonbons cost a few pennies, and Southern grandmothers filled their cut-­crystal candy jars with these delights. —Shane Mitchell (Contributing Editor, SAVEUR)
Us Two Tea Blossom Tea Set
I always choose loose tea over bags. The floral notes in the blends from WOC-owned farm-to-cup tea purveyor, Us Two Tea are exceptionally fresh, and not at all delicate. It can be difficult to source fine-quality jasmine that doesn't taste like dead grass or cheap perfume, but this one hits the right aromatic notes. It also comes in a two-tea "Blossom" set, nicely packaged as a gift box. —Shane Mitchell (Contributing Editor, SAVEUR)
Mail-Order Barbecue
My friends, Erin Smith and Patrick Feges—both of whom used to work for me—own Houston's Feges BBQ, which really is some of the best Texas barbecue around. They've gotten well-deserved accolades from Texas Monthly, Thrillist, and Garden & Gun, and they just started shipping smoked meats—including whole brisket, turkey breast, and barbacoa—nationally. Items are packaged frozen, and come with storing, thawing, and reheating instructions, and they're doing it all themselves through UPS, so there isn't as much of a service charge as you'll find with third-party online food services. —Chris Shepherd (Chef, Underbelly Hospitality; Author of Cook Like a Local: Flavors That Can Change How You Cook and See the World: A Cookbook)
Life Raft Treats
If you want to blow someone's mind this holiday season, I suggest giving them a bucket of fried chicken—but that 9-piece bucket of extra-crispy chicken is actually ice cream, and probably some of the best ice cream they will ever eat, because it comes from James Beard Award-nominated chef, and overall badass, Cynthia Wong. —Matt Taylor-Gross (Food and Travel Photographer)
Tip Top Cocktails
Over the past few years I've woken up on Christmas morning hoping to find a few of these tiny cocktails-in-a-can in my stocking so I can get a jump start on coping with my uncle, but Santa hasn't gotten the memo. —Matt Taylor-Gross (Food and Travel Photographer)
The Donis Cadejo Hot Sauce
This fiery habanero sauce from The Donis is not your average condiment. Named after a mythical, Central American, dog-like spirit, Cadejo is spicy, yes, but also bright and sweet from the addition of mango and white vinegar, with complex notes that linger long after the heat dissipates. A great gift for any hot-sauce lover. —Jessie YuChen (Food Stylist; Photographer; SAVEUR-Contributor)
V Smiley Preserves Spicy & Smoky Heirloom Tomato Jam
This queer-owned Vermont company makes jams, marmalades, and conserves using locally-sourced honey, and fruits and aromatics grown on owner V Smiley's family land. One of my favorites is this Good Food Award-winning jam made with three different types of fresh and dried chiles. It is great on toasts, cheese, and even bacon. —Jessie YuChen (Food Stylist; Photographer; SAVEUR-Contributor)
El Guapo Bitters Lime Cordial
If you're like me, you've been making (and drinking) more cocktails at home this year. I like to use the cordials and syrups from New Orleans brand El Guapo as a shortcut to an excellent mixed drink. The Lime Cordial, which is flavored with fresh lime peel, leaves, juice, and pulp, is my favorite way to punch up a gimlet. —Ori Zohar (Co-Founder, Burlap & Barrel)
Goodnow Farms Asochivite Chocolate
Our company shares a lot of values with Goodnow Farms—and it's no wonder that their direct-sourced, single-origin chocolate bars are intensely flavorful and exceptionally smooth. The cacao for this particular bar comes from Alta Verapaz, Guatemala where some of our partner farmers produce exceptional spices like cardamom, black lime, and allspice, so I'm all on board. —Ori Zohar (Co-Founder, Burlap & Barrel)
Sparkle Syrup by Runamok Maple
2020 has been tough, so why not wrap it up with some sparkling maple syrup? Runamok's pure Vermont-made maple syrup is delicious, and the fact that it makes my food sparkle puts a smile on my face. ($16.95 for one 8.45-ounce bottle) —Ori Zohar (Co-Founder, Burlap & Barrel)
Design
Milwaukee Brewmaster Apron
Once upon a time, my mom kept a starchy lace apron neatly folded to wear when hosting the most festive of family feasts, but 2020 clearly calls for a different approach to kitchenwear. This tough-as-nails canvas apron from the iconic Wisconsin work boot company is constructed to last using heavy-duty waxed canvas and the brand's signature brown boot leather. —Kat Craddock (Executive Editor, SAVEUR)
The Fanciest Masala Dabba
Oakland, California and Mumbai-based spice company Diaspora Co. is well-known for its boutique line of sustainably harvested and directly traded single-origin spices. Inspired by founder Sana Javeri Kadri's grandmother's heirloom spice tin, this beautiful brass masala dabba is handmade in Bangalore by metalworker Venkatesh Chinnappa. The best part? The dabba arrives filled with seven of the brand's most popular spices, including whole Aranya peppercorns, vibrant Pragati turmeric, and smoky Guntur Sannam chile powder. —Kat Craddock (Executive Editor, SAVEUR)
NYC Restaurant Prints
John Donohue is a former New Yorker editor and the author-illustrator behind the lovingly crafted coffee table book, All the Restaurants in New York. A compendium of pen and ink drawings of 101 of the city's most beloved restaurants, the book is a great gift for anyone in love with New York's legendary dining scene. More interested in gifting an individual drawing of a favorite bar or eatery? Donohue also sells prints! The icing on the cake? This year, in support of the industry that has been so hard-hit by pandemic restrictions, the artist is donating a full 50 percent of print profits to the Restaurant Workers' Community Foundation. —Kat Craddock (Executive Editor, SAVEUR)
Espro French Press
I'm not normally a fan of French press coffee (Sludgy. Muddy. Over-extracted. Blech.), but I was blown away by ESPRO's ability to build a better mousetrap—or rather, to brew a better cup of coffee. The company's two engineer founders solved the over-extraction issue (the cause of a bitter and acidic brew) by replacing the ordinary wide-mesh filter with two ultra-fine layers (9 and 12 times finer than average), both ringed with a silicone lip, which separate out sludgy grounds while also creating a vacuum seal to prevent the flow of coffee through the grinds after the plunger has been pushed down. The insulated pitcher ensures a consistent temperature and—hallelujah—all the pieces snap apart easily for (dishwasher-safe!) cleaning. The presses were an instant favorite amongst baristas and coffee fanatics when they were launched on Kickstarter in 2012; and this year, the brand launched its signature P7 press—available in either 18- or 32-ounce sizes—in a slick, new matte white finish. —Kat Craddock (Executive Editor, SAVEUR)
Kuhn Rikon Ratchet Grinder
(Number 33 on the 2020 SAVEUR 100)
The long wooden pepper mill may be a worthy spectacle in steakhouse dining rooms, but we demand a more intuitive tool at home. Kuhn Rikon's sturdy, stainless ratchet grinder requires only a quick crank of its handle to process peppercorns, and that's nothing to sneeze at. —Kat Craddock (Executive Editor, SAVEUR)
Countertop Herb Garden
If you're shopping for someone who, like me, loves plants but lives in the city—without so much as a square foot of outdoor space or direct sunlight—check out these pretty hydroponic kits from Rise Gardens. They come in a range of sizes, including this brand new, dainty countertop version. —Kat Craddock (Executive Editor, SAVEUR)
An Impressive Decanter
With more of us entertaining at home these days, the focus is on celebrating friends, food, and great wine together. Invest in one of these family-sized crystal decanters from Riedel, which holds a whole magnum of cabernet. —Nina Compton (Chef, Compère Lapin and Bywater American Bistro)
Smartphone Telephoto Lens
This clip-on zoom lens from Moment is the perfect gift for anyone who loves to travel and share their adventures on Instagram; it allows the user to capture the perfect shot, all while observing a responsible social distance. —Matt Taylor-Gross (Food and Travel Photographer)
J. Stark Oxford Crossbody
Great for the traveller who loves to hit the ground running when they get to a new city, this canvas crossbody holds all of today's essentials: a small bottle of hand sanitizer, a phone, a little notepad, and a reusable spork. It's also available in four fun colors, to help whomever you give it to feel young and hip. —Matt Taylor-Gross (Food and Travel Photographer)
Kenyan Food Covers
I first nabbed a couple of these beaded food covers—available in a variety of sizes, trim styles and colors—on a pre-pandemic visit to Nairobi, Kenya. The handcrafted nets are particularly useful in the summer, draped over a pitcher of iced tea to intercept errant flies, but have transitioned well to colder weather uses, like protecting my pet sourdough starter. (Got one of those yet?) —Anna Hirschorn (Editorial Assistant, SAVEUR)
Popchart Labs Food Prints
Every year, I buy a Pop Chart food print at N.Y.C.'s Union Square Holiday Market (yes, for myself). With no market this season, I'll grab a few online instead. The Midtown-based company's diagrams, which include a meta pie chart of pies and the Compendious Coffee Chart of every possible bean-brewing method, are totally food nerdy and make great kitchen decor. —Anna Hirschorn (Editorial Assistant, SAVEUR)
Very Special Steak Knives
Whenever I visit Paris, I always stop into a little knife shop that has the most amazing collection of Laguiole en Aubrac cutlery. I've purchased a couple of pocket knives and a corkscrew over the years, but I've always wanted this set of steak knives. In a perfect world, I'd go back to France and buy them myself. But, since international travel isn't in my future anytime soon, I'll happily settle for the next best thing: receiving the steak knives as a holiday gift. —Colin Kearns (Editor-in-Chief, Field & Stream)
Our Place Tabletop Set
I love eating and drinking out of these sturdy plates, bowls, and glasses from Our Place, a female-founded, POC-owned cookware brand whose mission is to create products that represent the diversity of actual home kitchens. This is such a good set for anyone who's looking to stock a new kitchen, or to refresh old dinnerware. The glasses are hand-made from recycled glass and natural sand, and the plates and bowls are hand-painted porcelain—and everything is stackable (which is just a delight). —Eric Kim (Contributing Editor, SAVEUR)
Feel-Good Tees
I love these fun T-shirts from artist, author and advocate, Jordan Sondler. Therapy-positive and so cute, they raise mental health awareness, and some are in support of charities, too. —Caroline Schiff (Pastry Chef at Gage & Tollner, Baked Goods at Fort Defiance, Head Chef at Slow Up)
Appliances
Monochrome SMEG Mixer
Biscotti- and ciabatta-makers, take note: We've long looked to SMEG—the Italian, family-owned company known for their signature Jetsons-era chic—when outfitting our kitchens with iconic, mid-century-mod appliances. The brand, which was founded in 1948 in Guastalla, Emilia-Romagna, is still the primo source for candy-colored refrigerators, dishwashers, and espresso machines. But this winter, what I'm most excited about is SMEG's new monochromatic stand mixer. Comparable in size and heft to the other top brands, but with that retro race-car coolness, the nuova bellezza boasts attractive functional design details like a smooth-start 10-speed dial and an easy-to-clean enamelled aluminum housing. The expected attachments like the meat grinder and slicer/grater are available (sold separately), but so are a plethora of specialty pasta-making tools (think tagliolini and fettuccine cutters and a ravioli maker). Sold in black, cream, or this cheerful cherry red, you won't mind giving up a corner of your counter space for this multi-purpose mixer. —Kat Craddock (Executive Editor, SAVEUR)
The Ferrari of Stand Mixers
Ever find yourself wondering, "What would happen if my stand mixer had a jet engine in it?" Wolf went and made that. Well, maybe not exactly that, but it sure does feel like it. This is by far the most powerful, heavy-duty (and yes, at $900, expensive) home mixer I've ever used. So yeah, if you have the means, I highly recommend picking one up. —Kat Craddock (Executive Editor, SAVEUR)
Kitchen Air Purifier
I spent the better part of 2020 testing Saveur's recipes from my itty-bitty city kitchen, and this discreet and portable air purifier has been a godsend. If you know (or, bless you, live with) someone likely to sear steaks and stir-fry chiles without proper ventilation, consider gifting one of these whisper-quiet wonders from TruSens, which are available in three sizes built for spaces ranging from 1–750 square feet. —Kat Craddock (Executive Editor, SAVEUR)
Breville Smoking Gun
This handy gadget is the quickest and easiest way to infuse foods with smoky flavor. Add a pinch of wood chips to the burn chamber, light, and a flexible hose will feed cold smoke directly into any closed container of food or drink. Salmon and chicken are the obvious starting points, but I like to get a little more creative with dishes like smoked potato salad; smoked shiitake mushroom soup; or even smoked egg whites, which can be used to create a smoky meringue dessert. Barbecue lovers, or anyone who likes to experiment in the kitchen, will get a kick out of this restaurant favorite. —Josh Cohen (Chef; Recipe Developer)
Vitamix FoodCycler
(Number 12 on the 2020 Saveur 100)
I can't bear adding to the 30.6 million tons of food waste dumped in U.S. landfills each year. So, when New York City paused its curbside composting program this past May (­pandemic-related budget issues, they say), I went scrambling for alternatives. After a failed experiment in vermi­culture (the worms couldn't keep up with my coronavirus ­cooking) and a frustrating experience with a backyard bin (you try maintaining the right carbon-to-nitrogen ratio), I finally discovered ­Vitamix's ­FoodCycler. The size of a bread machine and as quiet as a dishwasher, this machine transformed eggshells, veggie peels, cheese, and meat bits into compost overnight (three to eight hours, depending on what's in the bin). This is composting made so easy, maybe everyone will want to get on board. —Erin Scottberg (Digital Director, SAVEUR)
Ooni Koda 16 Portable Pizza Oven
(Number 2 on the 2020 Saveur 100)
You could spend a few grand to have a brick pizza oven built in your backyard. Then again, you could also just buy this little number for $500. The Ooni Koda 16 portable pizza oven hooks up to a standard propane tank and reaches temperatures of up to 932°F—hot enough to deliver that crispy, slightly charred bottom and tender crust you'd expect from the real thing. A 16-inch pie—the biggest this baby can handle—cooks in about 90 seconds. Hello, instant gratification! But don't stop there. The Koda can also tackle steak, fish, vegetables—even bread and non-pizza pies. —Erin Scottberg (Digital Director, SAVEUR)