Our 20 Favorite Cookbooks to Gift This Year
Books for eaters! Books for drinkers! Books for travelers! Books for everyone! We've got 20 for 2020, for everyone on your list.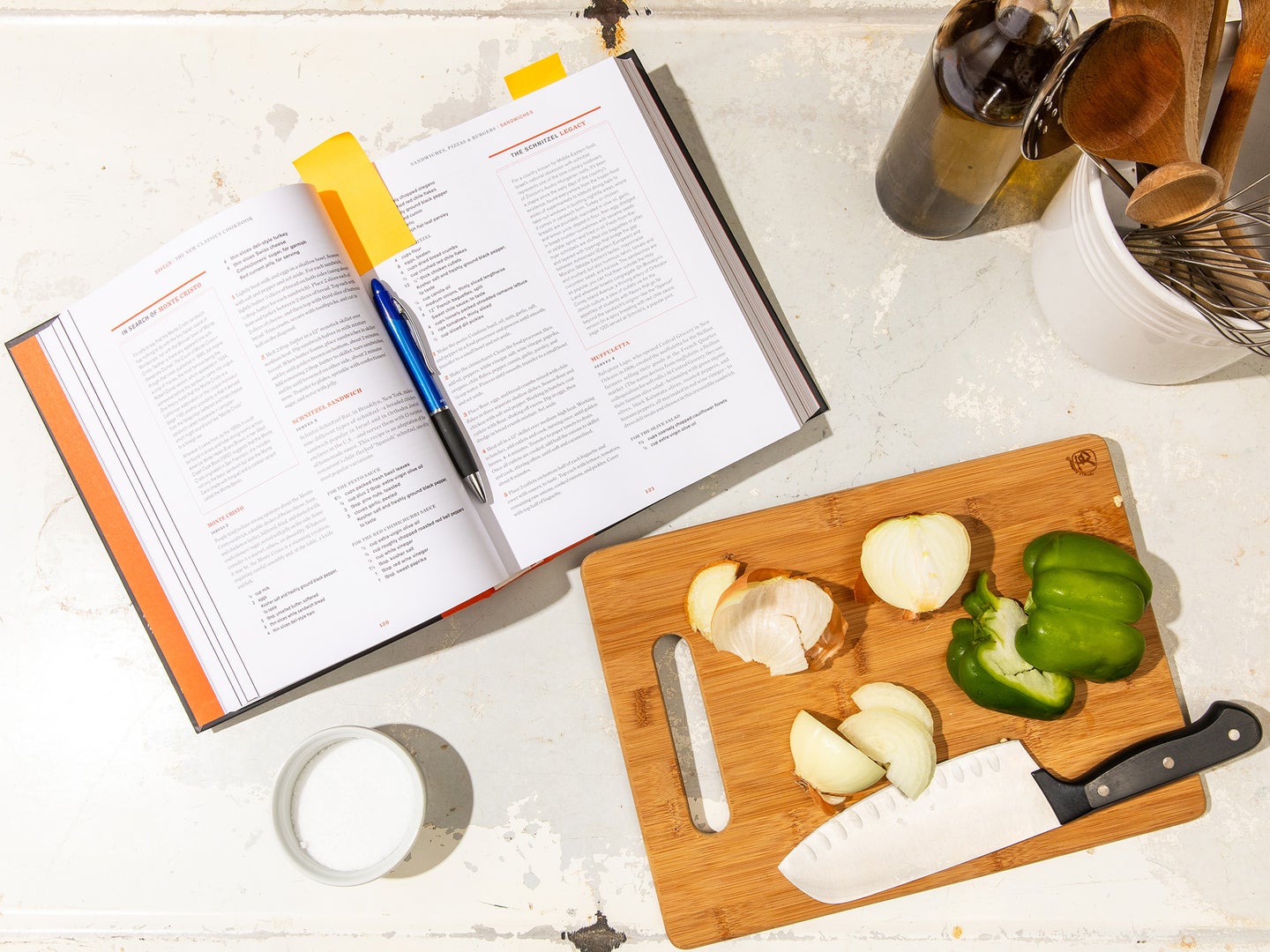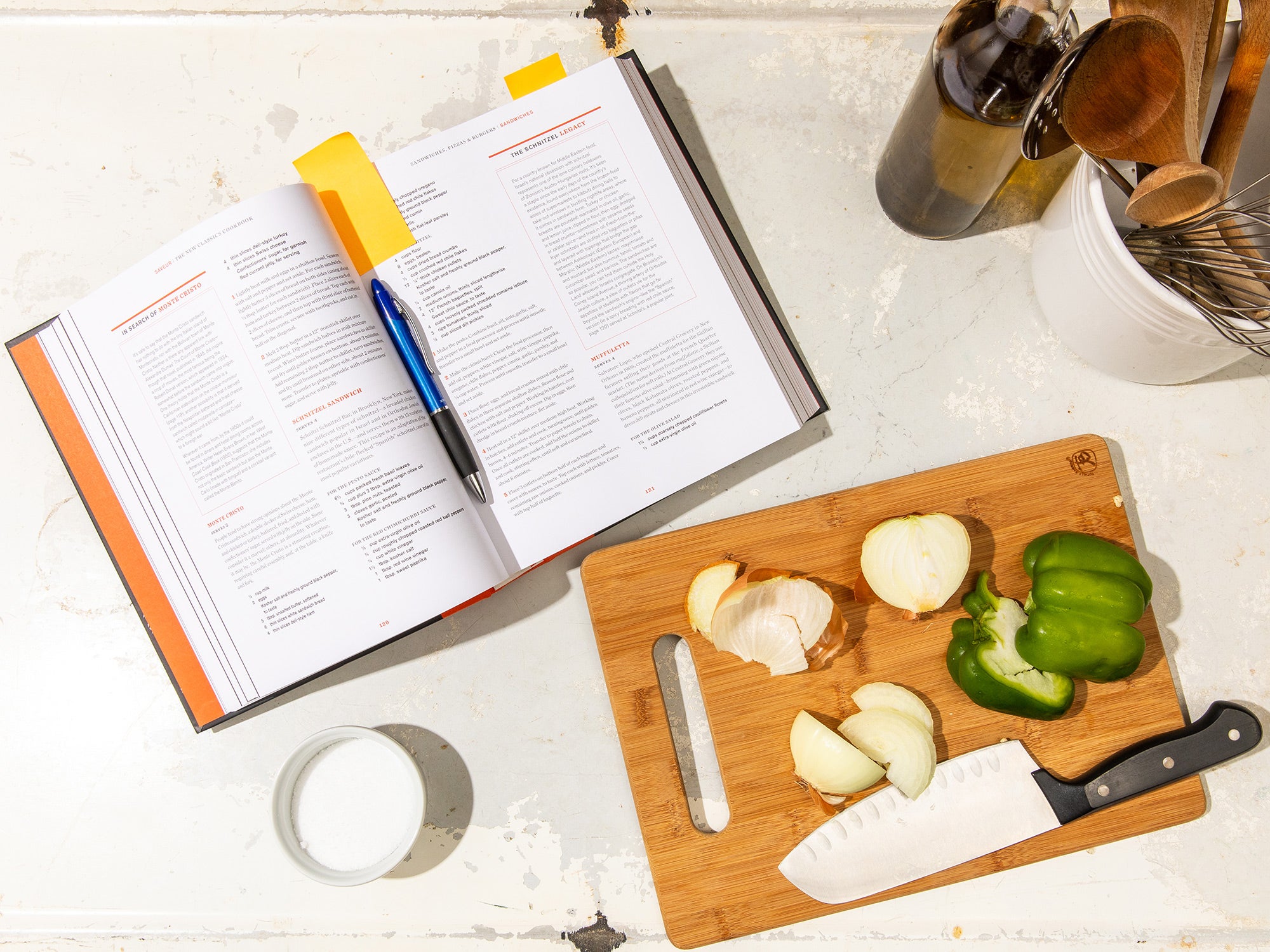 We may earn revenue from the products available on this page and participate in affiliate programs.
In 2020, could there be a more perfect gift than a cookbook?
Americans are cooking at home now more than ever—and the vast selection of new cookbooks is right here to greet those cooks. The year has seen a bread bible, a cheese manual, and many in-depth guides to global cuisine. One title is dedicated to meat and another to vegan cooking. Written by chefs, activists, and more than a couple of James Beard Award winners, these inventive companions, full of teachable moments, are a fantastic way to breathe a little life into the kitchen and keep those cooking skills (and pans) well oiled.
From bibimbap in Korea to oxtails in Madagascar, your recipients will be ready to eat the world with these 20 highly giftable new releases.
New World Sourdough: Artisan Techniques for Creative Homemade Fermented Breads
This is hands down the most exciting bread book in recent memory. 2019 SAVEUR Blog Award-winner, Bryan Ford, known as "Artisan Bryan" on his blog and Instagram, draws inspiration from his Honduran heritage and New Orleans childhood for new takes on traditional doughs: plantain sourdough, choco pan de coco, pineapple cream beignets, and so on. New World Sourdough is a great instructional for both sourdough pros and beginners and is perfect for anyone who's acquired a starter over the past few months, which is…most people?
Falastin: A Cookbook
You know (and love) Palestinian chef Sami Tamimi and food writer Tara Wigley as co-authors of several of the immensely popular Yotam Ottolenghi cookbooks (Jerusalem, Simple, Ottolenghi). Falastin, SAVEUR's October-November Cookbook Club pick, is dedicated to Palestine, featuring over 100 recipes both new (sticky date and halva puddings) and old (warm hummus with toasted bread and pine nuts). The photography of bright, colorful dishes and life in Palestine is stunning. We recommend gifting with a jar of tahini.
In Bibi's Kitchen: The Recipes and Stories of Grandmothers from the Eight African Countries that Touch the Indian Ocean
Part cookbook, part travelogue, In Bibi's Kitchen takes you straight into the kitchens of grandmothers (bibis) from eight countries along the east coast of Africa. Somalia-born author Hawa Hassan and coauthor Julia Turshen include interviews with each bibi to set up dishes like shiro, a ground chickpea stew from Eritrea, and braised oxtails from Madagascar. Their stories of love and loss enrich the recipes, weaving a tale of food, tradition, and family.
Pie for Everyone: Recipes and Stories from Petee's Pie, New York's Best Pie Shop
Petra "Petee" Paredez is the co-owner and head baker of Manhattan's Petee's Pie Company, whose pastries have graced New York City holiday tables since 2015. (In my family's Manhattan home, the almond chess pie reigns king.) Paradez's Pie for Everyone runs the gamut, covering all the sweet kinds—fruit, nut, chess, custard, and retro classics—as well as savory pies and quiches. A must for those who want to perfect the flakiest crusts and smoothest custards. May I say, persimmon pudding pie, oh my!
Xi'an Famous Foods: The Cuisine of Western China, from New York's Favorite Noodle Shop
You may have tried Cantonese and Sichuan cuisine, but unless you live near one of Jason Wang's ten Xi'an Famous Foods in N.Y.C., it can be tough to find Shaanxi food stateside. Enter the Xi'an Famous Foods cookbook, which provides recipes from Wang's hometown of Xi'an, which was the capital of 13 Chinese dynasties. Now you can make your own biang-biang noodles and spicy cumin lamb at home. The longevity noodles are particularly fun to make, as they involve two very long noodles which you have to thin by slapping on the counter vigorously.
Coconut & Sambal: Recipes from My Indonesian Kitchen
Half-Indonesian, half-Australian chef and writer Lara Lee's debut cookbook is named after the two essential ingredients that can be found on any Indonesian table. Full of stories about life on the island, the book celebrates Indonesian culture and cuisine with recipes like chicken nasi goreng, perkedel jagung, and ten fiery chile sambals. Even the book's graphic design is a joy: Vibrant pinks, blues, and purples pop at every turn.
Fermentation as Metaphor
James Beard Award winner, and author of 2012′s The Art of Fermentation, Sandor Katz is obsessed with the process of fermentation, which is defined literally as "cellular metabolism" and more grandly as "a state of excitement." From these two meanings stems Fermentation as Metaphor, a collection of reflections (no recipes here!) that draw comparisons between food-based microbes and culture, from politics to sexuality. The book's full-page images are mesmerizing—think fermented food and drink photographed with an electron microscope.
World Food: Mexico City: Heritage Recipes for Classic Home Cooking
Former SAVEUR editor-in-chief James Oseland's World Food: Mexico City takes a deep dive into the culinary life of Mexico's capital. Through locals' stories, recipes, and informative on-site photography, the reader travels through that city's kitchens, restaurants, markets, and even candy shops. The book makes a point to show the faces behind the food, such as Estella Mejido, who provided a recipe for stuffed, roasted poblano chiles with walnut sauce, and Beatriz de la Rosa, who makes her grandmother's pork loin with guajillo chile sauce when she needs to feed a crowd. Mexico City is the first location featured by Oseland's new, collectable World Food cookbook series, which was inspired by the much loved, mid-century Time-Life Foods of the World series. (The second, which will be published in Fall 2021, will explore Paris).
Vegetable Kingdom: The Abundant World of Vegan Recipes
For his fifth plant-based cookbook, James Beard Leadership Award-winning activist and author Bryant Terry spotlights signature recipes inspired by what he describes as "the deep well of Black and Asian foodways." A terrific gift for vegans and omnivores alike, each chapter of this ode to vegetables is dedicated to a plant kingdom, from seeds (beans, peas, sweet corn) to stems (asparagus, celery, kohlrabi). Rather than wine pairings, Terry recommends a song to enjoy with each recipe. For example, caramelized leek and seared mushroom toast should be made to the tune of Leyla McCalla's "The Capitalist Blues."
Baking at the 20th Century Cafe: Iconic European Desserts from Linzer Torte to Honey Cake
San Francisco's 20th Century Cafe, helmed by pastry chef Michelle Polzine, was inspired by the grand cafés popular in central European cities throughout the 1900s. In her debut cookbook, or rather bakebook, Polzine pays homage to the kuchens, tortes, and strudels of yore—the kinds of pastries that belong on floral-patterned china. We especially love the impressive ten-layer honey cake, which graces the cover.
The French Laundry, Per Se
Thomas Keller's new cookbook, named after the preeminent chef's two iconic restaurants with three Michelin stars, contains 70 recipes straight from those kitchens—so yes, there's a whole lot of caviar and truffles in the mix. The multi-component dishes include showstoppers like royal ossetra caviar with chocolate-hazelnut emulsion and venison rack roasted over grapevines. Although hardly for amateurs, even less accomplished cooks will appreciate the aspirational book for its dramatic, macroscopic imagery.
A Field Guide to Cheese: How to Select, Enjoy, and Pair the World's Best Cheeses
We officially declare this the book of cheese. From Frenchman and former fromager Tristan Sicard, A Field Guide to Cheese is the only fully illustrated manual on all things curdled, profiling more than 400 global varieties, along with maps, histories, and beverage pairings. The stunningly realistic illustrations are reason alone to buy the guide, which was originally published in France in 2018. Any lactose lover will be completely obsessed.
Chi Spacca: A New Approach to American Cooking
On the corner of Los Angeles' Melrose and Highland avenues lies Nancy Silverton's Chi Spacca, the Tuscan-style meatery whose name translates to "he who cleaves." For her tenth cookbook, the James Beard Award winner teamed up with Chi Spacca's executive chef, Ryan DeNicola, and SAVEUR contributor, Carolynn Carreño, to publish dishes from the restaurant's repertoire. Through recipes like bistecca fiorentina and pork tonnato, Chi Spacca teaches you how to sear, braise, and grill like a real Italian butcher. Also included are spuntini (snacks), vegetable sides, and Silverton's iconic butterscotch budino.
The Nom Wah Cookbook: Recipes and Stories from 100 Years at New York City's Iconic Dim Sum Restaurant
Since 1920, family-owned dim sum joint Nom Wah Tea Parlor has anchored the 200-foot-long Doyers Street in N.Y.C.'s Chinatown. Owner Wilson Tang's cookbook encompasses classic dim sum (xiao long bao) and the new age (sweet potato kale wontons). The recipes are interspersed with profiles on the people—fishmongers, museum curators, shop owners—who form the bedrock of Tang's Chinatown. The result is a mouthwatering love letter to Nom Wah's neighborhood.
A Good Bake: The Art and Science of Making Perfect Pastries, Cakes, Cookies, Pies, and Breads at Home
Melissa Weller has baked at a healthy handful of New York's best spots: Bouchon Bakery, Per Se, Sullivan Street Bakery, Roberta's…need we say more? An ex-chemical engineer, Weller uses the scientific method to develop her recipes, from salted caramel sticky buns to chocolate babka. The neutral-toned tome is as beautiful as the bakes are delicious.
The World Eats Here: Amazing Food and the Inspiring People Who Make It at New York's Queens Night Market
Modeled after Taiwanese night markets, the Queens Night Market brought together almost 100 independent vendors on Saturday nights (prior to the pandemic) to celebrate the culinary diversity of the New York City borough that is home to more than 120 nationalities. The market's first cookbook, by founder John Wang and his partner, oral historian Storm Garner, offers recipes and stories from participating chefs, many first- or second-generation immigrants. Deeply tied to personal tradition and history, the dishes—like Haitian diri ak djon djon and Burmese tea leaf salad—hail from 43 different countries. This cookbook is guaranteed to relieve any travel itch.
Spirits of Latin America: A Celebration of Culture & Cocktails, with 100 Recipes from Leyenda & Beyond
Ivy Mix, the acclaimed bartender at Brooklyn's Leyenda, broke her debut cocktail book down into three parts: agave, sugarcane, and grape. The alcohols made from these plants, presented with their histories of production throughout Latin America, form the base of Mix's inventive cocktails. Examples include the Brooklyn Burro (a pineapple and rum-based twist on the Moscow mule) and the Perennial Millennial (a pastel-hued tequila drink with vanilla, rhubarb, and cardamom). Gift with a bottle (or two) of mezcal.
I Cook in Color: Bright Flavors from My Kitchen and Around the World
In I Cook in Color, Kerala-born, Atlanta-based chef Asha Gomez draws inspiration not just from her roots, but also from the places she's travelled, lived, and studied. Pork, for example, can be found as dry-fry pork mince with green beans (à la Gomez's college takeout days) or as pork belly sorpotel (a Christmastime dish from coastal India). The book is dedicated to sharing the technicolored world of food with her teenage son Ethan, and it feels like an autobiography of a mother and world traveler.
My Korea: Traditional Flavors, Modern Recipes
Hooni Kim, who received the first ever Michelin star for a Korean restaurant at New York's Danji, describes his food as "what you might get from a Korean grandmother if she went to culinary school, interned at high-end Michelin restaurants, and settled in New York City." That translates to beef brisket bulgogi sliders and dolsot bibimbap. The graphics of noodle types, scallion cuts, and essential pantry ingredients help make My Korea a great guide—introductory, if needed—to Korean cuisine.
Open Kitchen: Inspired Food for Casual Gatherings
Susan Spungen's Open Kitchen celebrates—you guessed it—the open kitchen as a nexus of community, connecting us both physically and spiritually. A former food editor of Martha Stewart Living, Spungen offers simple but refined food. Hers is the kind of stuff you'd make for a low-effort, high-reward dinner party: kabocha candy with yogurt and toasted pepitas or burrata with pickled cherries. Although the cookbook is seasonal-vegetable-forward, meat appears in mains like rosy harissa chicken. For someone who's fantasizing about soirées or who just wants to add pizzazz to their weeknight dinners, this book is ideal.