Recipes
Pan con Tomate
A light and fresh Spanish-style toast to start or compliment any meal
Serves

serves 2

Cook

10 minutes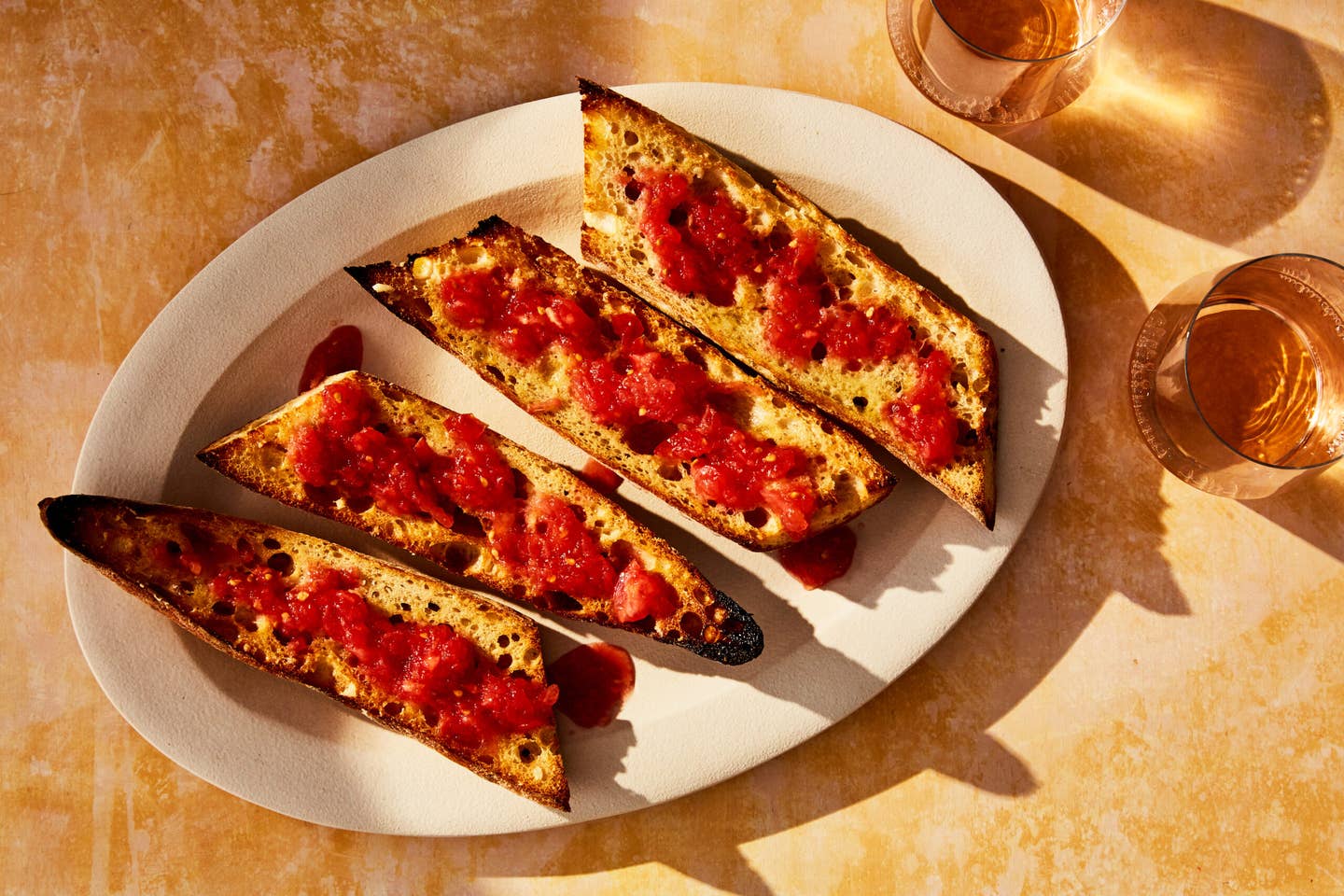 This iconic snack originated in Northern Spain, where it is enjoyed as a light side dish to the midday meal–and yet its simplicity belies the pleasure that comes whenever it is served. All you need is good-quality olive oil, bread, garlic, a ripe tomato, and a sprinkle of sea salt. Use the largest holes on a box grater to get at the juicy meat of a beefsteak tomato, discarding most of its skin as you go.
Ingredients
One 6-in. piece of baguette, halved lengthwise
1 garlic clove
2 tbsp. extra-virgin olive oil
1 very ripe large tomato
Coarse sea salt
Instructions
Step 1
Heat oven to 500°F. Put the bread on a baking sheet and toast until golden brown, about 8 minutes. Rub the garlic over the cut surface of the bread and drizzle with oil.
Step 2
Put a box grater over a large bowl and grate the tomato over the largest holes, discarding the skin. Spoon the grated tomato onto the toast and sprinkle with sea salt.
Get a taste of the Iberian Peninsula without ever leaving home